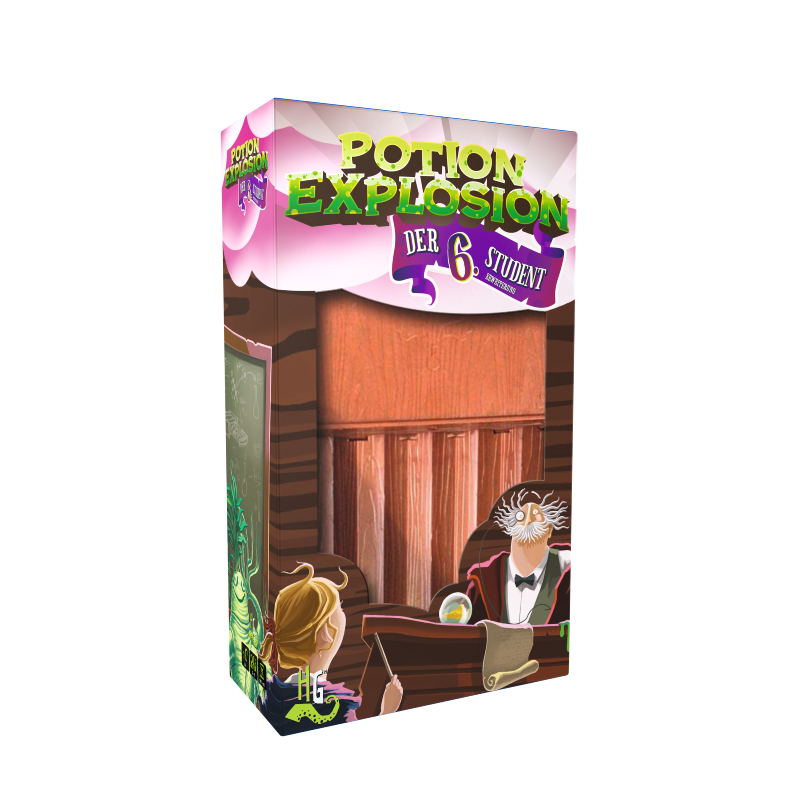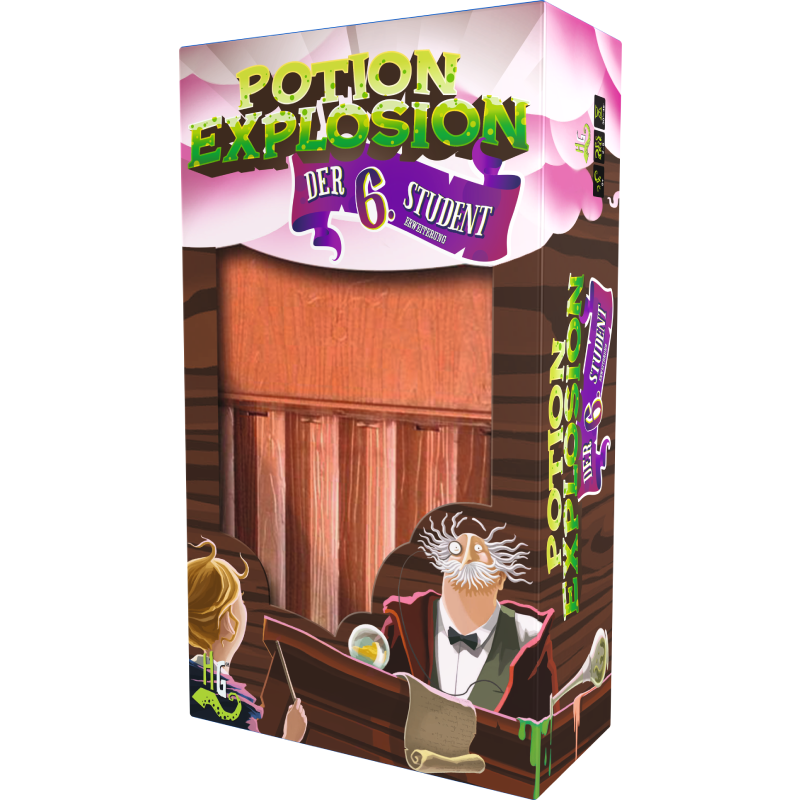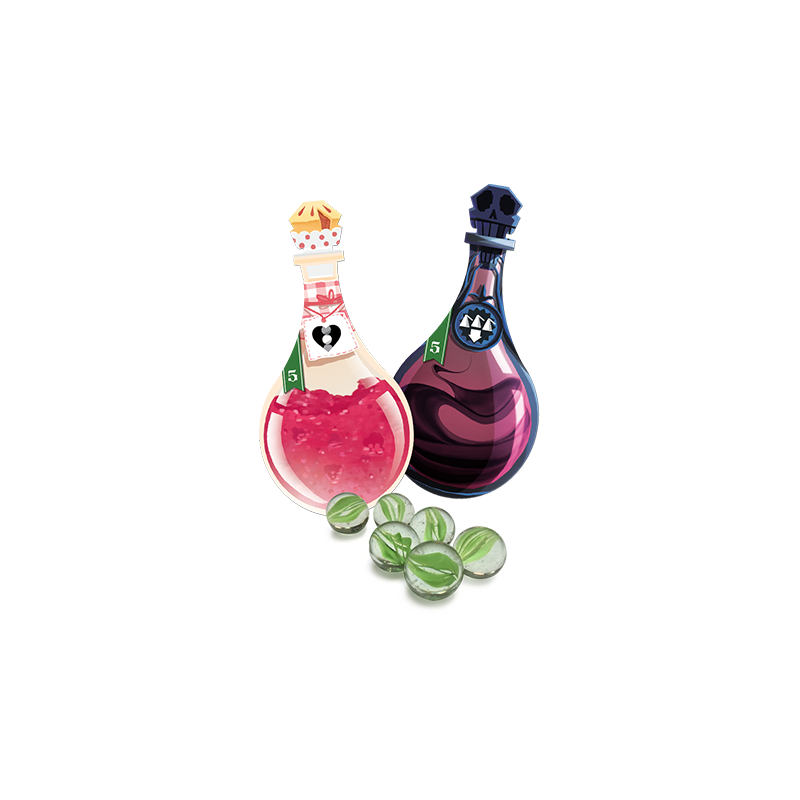 Description
• Extension for: Potion Explosion
• 2-4 players, 30+ minutes, ages 8+
ALL MANDRAKES ON THE WORKTABLE!
The Horrible College for Handsome Sorcerers has been thoroughly renovated, expanded and modernized. Now the faculty, esteemed by potion connoisseurs, shines in new splendor. It can now accommodate more students and also has brand new potions in its repertoire. There is also a new, modern ingredient dispenser and the most magical of all ingredients: mandrake leaves.
---
How to play POTION EXPLOSION: DER 6. STUDENT?
This expansion for
Potion Explosion
 provides players with three advantages at once: A plastic ingredient dispenser that doesn't need to be assembled and can store all the marbles. The ability to experience this clever family game with up to six players. And more variety with new potions, ingredients and game modes. This makes Potion Explosion: The 6th Student the alchemical game of the wise!
Expansion for Potion Explosion
Have you heard about the ghost ectoplasm? The expansion Die fünfte Zutat adds this most variable of ingredients that turns everything upside down.
Hmm, which potion do I brew next?
The brew of generosity or perhaps the concentrate of greed?
---
| | |
| --- | --- |
| Age: | 8 |
| Duration: | 30 |
| Players: | 2-6 |
| Category: | Family & Friends |
| Topic: | Alchemy |
| Designer: | Stefano Castelli, Andrea Crespi, Lorenzo Silva |
| Artists: | Giulia Ghigini |
| Language: | German |
| Release date: | 2017 |
Only logged in customers who have purchased this product may leave a review.