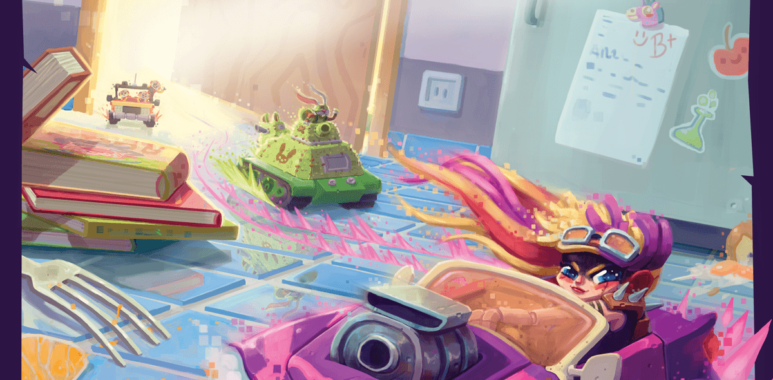 Racing well: Tiny Turbo Cars drive onto your game tables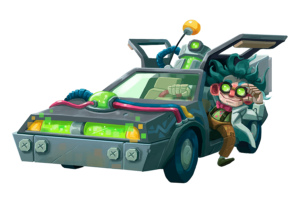 Tiny Turbo Cars from our partner Horrible Guild has now been released as a German language version into trade in Germany, Austria and Switzerland. The racing game in board game form will be available from the second week of Advent, among other retailers. After the delivery of the successful Kickstarter, the Micro-Machines-like living room racers will thus be released on time in December as announced and in time for everyone who is still looking for a fast and exciting game for Christmas.
The author collective behind Tiny Turbo Cars includes Hjalmar Hach, who made a name for himself with the collective as well as with Horrible mastermind Lorenzo Silva most recently with The Kings Dilemma, but also with the Similo card game series, the Railroad Ink games and his title Photosynthesis.
Tiny Turbo Cars is a fast-paced racing game for 2 to 4 players in which you'll have to dodge furniture and other obstacles to cross the finish line first! For the movement of your car, there is a very special remote control on which you can program the most ingenious sequence of commands ever through a sliding puzzle… and of course, be the fastest!
Go to our registrated favourite stores in Germany et. al!
Go to product page on heidelbaer.de.
TINY TURBO CARS, Brettspiel ab 8 Jahren ◆ 2-4 Spieler ◆ 30 Minuten ◆ deutschsprachig ◆ 4Brains4games, Hjalmar Hach