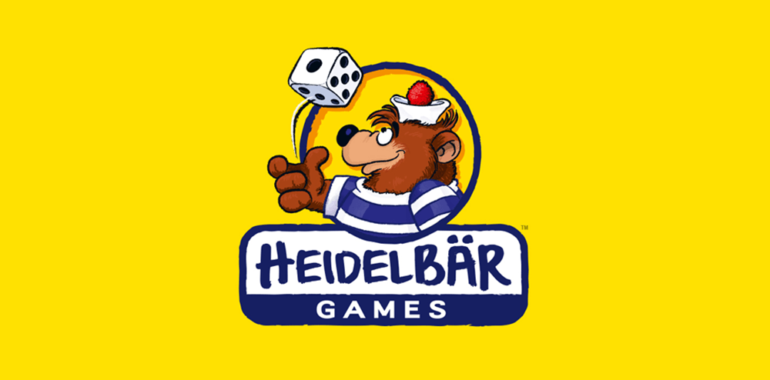 Where We Come From

In 1989, Harald Bilz and Peter Gutbrod founded a game publishing company named Heidelberger Spieleverlag to turn their own game ideas a reality. The young company had its first success in 1992 with the game Neolithibum, which reached the Deutscher Spielepreis' Top 10. In 1994, the company started offering wholesale and distribution services to help smaller publishers. At that time, the company mostly published small family games and card games with historical themes.
In 2001, Heidelberger Spieleverlag started working with international publishers to localize games for the German market. Alongside their world-renowned partner, Fantasy Flight Games, the company had the opportunity to collaborate with many partners including Ares Games, Czech Games Editions, and alea Spiele. Over the years, more than 40 international publishers became exclusively distributed by Heidelberger Spieleverlag. This made the company one of Europe's most relevant publishers for hobby, strategy, fantasy and sci-fi games.
Heidelberger Spieleverlag kept publishing its own titles, focusing on non-standard components, unique designs, and innovative game mechanics. Among these games, many are now considered tried-and-true classics in the German game market, like A la carte (Spiel des Jahres 2009 Nominee) and Blood Bound (Spiel des Jahres 2014 Jury Recommendation), which both gained worldwide recognition.
Heidelberger Spieleverlag was acquired by the Asmodee Group in 2017 and merged with Asmodee Germany. Asmodee's national distribution units usually do not take care of game development. Instead, this is handled by a variety of international independent game studios. As a result, HeidelBÄR Games was founded at the end of 2017 to bring the experience, passion, and creativity of Heidelberger Spieleverlag's team onto the international stage. "The Bear" had the honor of joining the ranks of other fabulous Asmodee game studios, like Fantasy Flight Games, Z-Man Games, Days of Wonder, Space Cowboys, Pearl Games, and Plaid Hat Games.