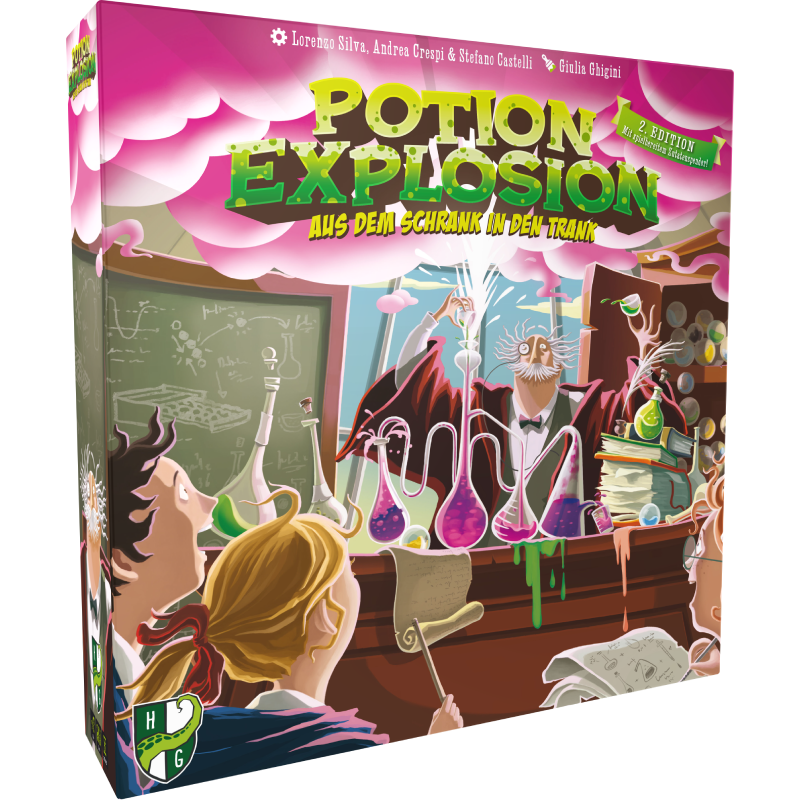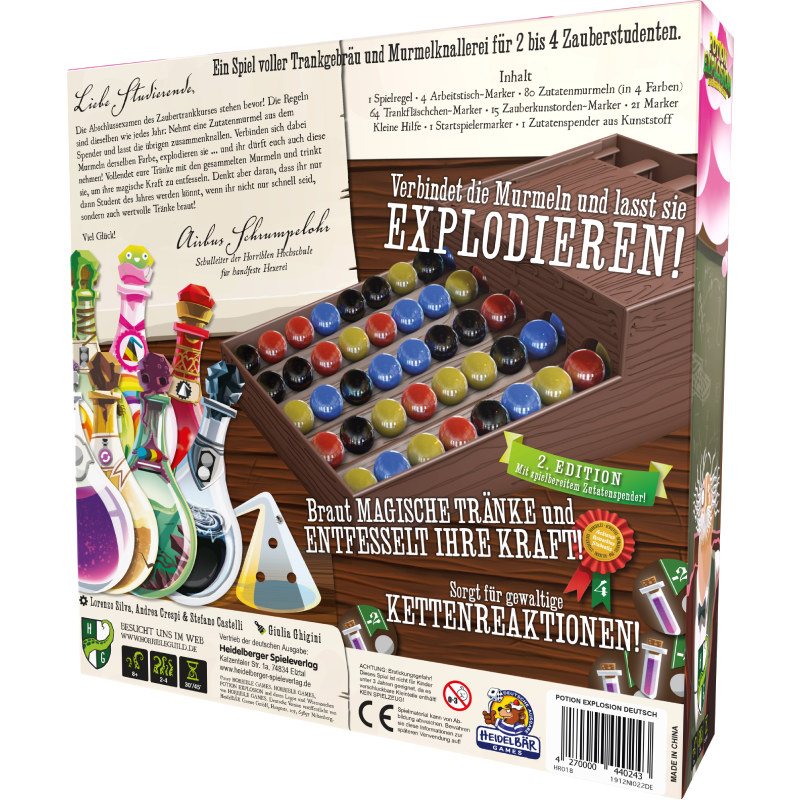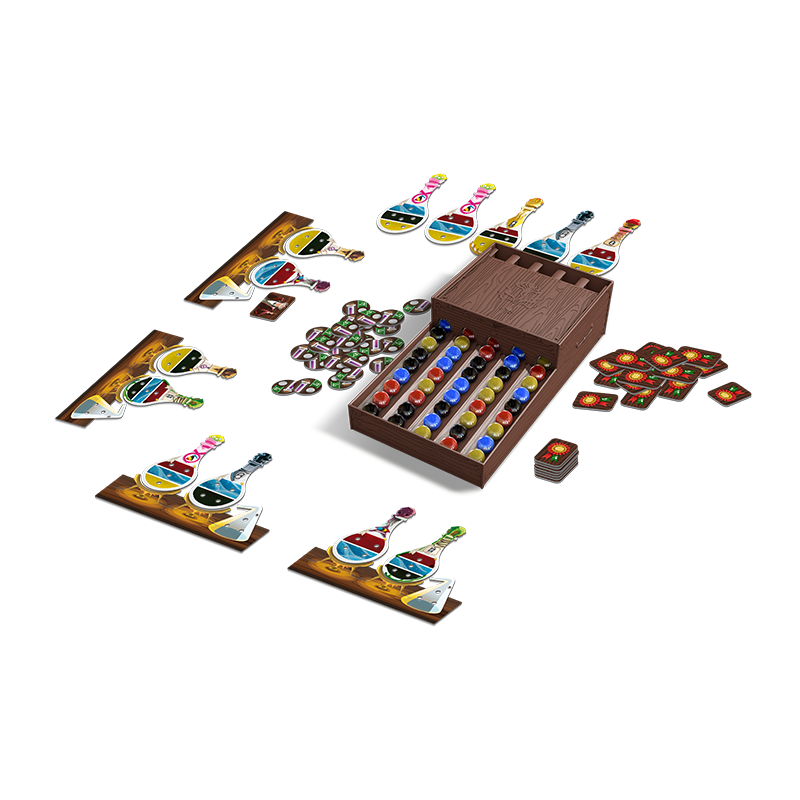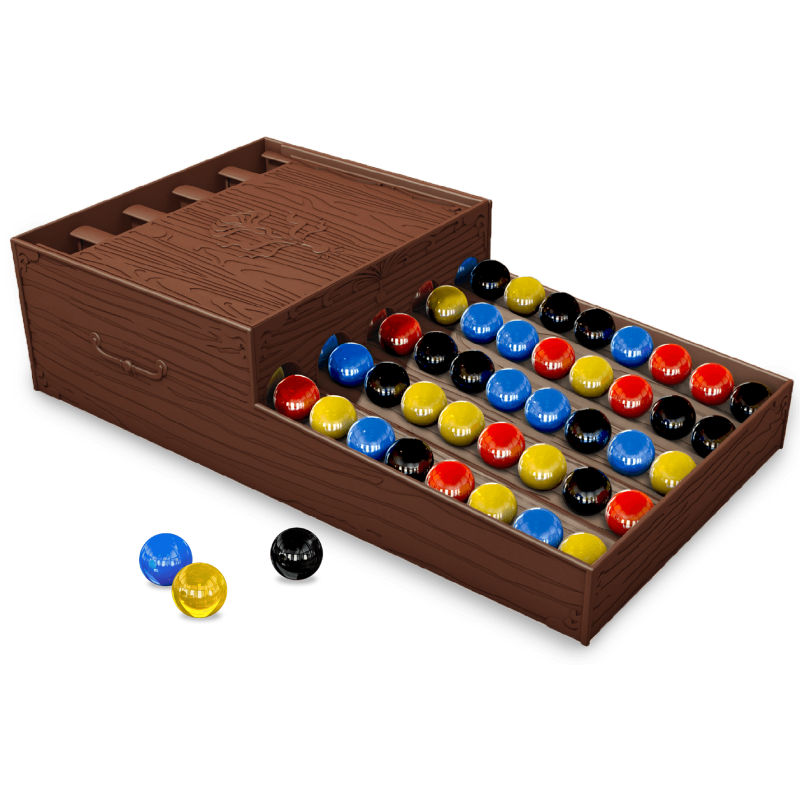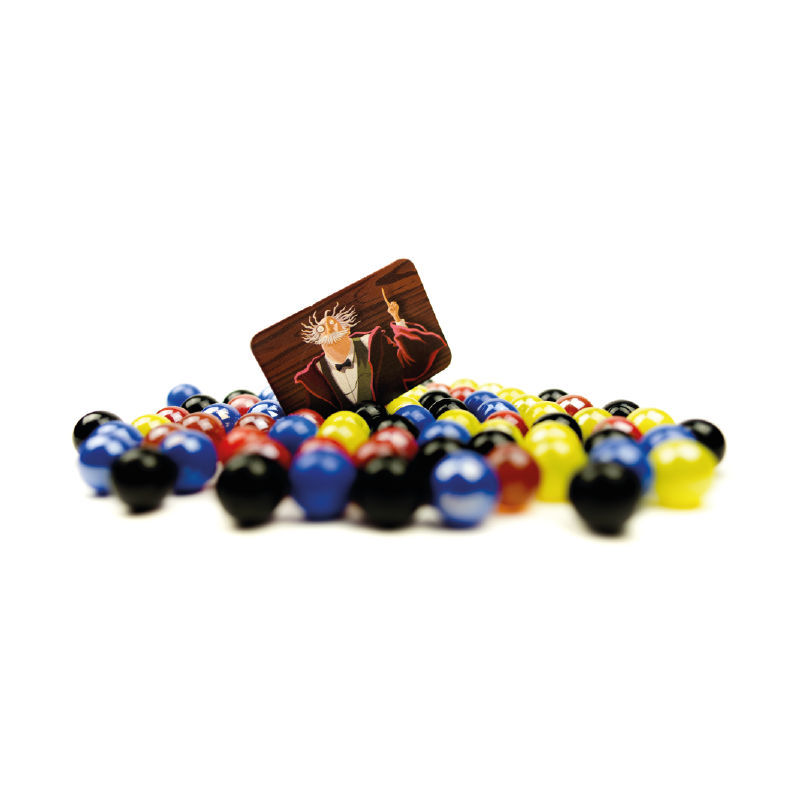 Description
• Bride potions and triggers explosions
• The match-3 board game for friends and families
• 2-4 players, 30+ minutes, ages 8+
OUT OF THE CUPBOARD INTO THE DRINK
Dear students, your last year at the Horrible College of Solid Witchcraft is almost over and so it's time for the final exam! So grab the ingredients from the dispensers in the potion lab and brew your potions with them. Explosions are not only allowed, but extremely important!
---
What is POTION EXPLOSION?
Brew potions, trigger explosions and create magical special effects, these are the ingredients of Potion Explosion.
How to play POTION EXPLOSION?
In this sophisticated and fascinating family game, players take on the role of sorcerer's apprentices taking their potion mixing exam. To do so, they must collect various ingredients from the nifty marble dispenser and create a wide variety of potions using real marbles. Take out a marble (=ingredient) and make ingredients of the same color clash together to make them explode. If possible, trigger a chain effect to make even more ingredients explode! Once you've collected all the matching ingredients, you can finish brewing one of your potions, and then use it right away to take advantage of its special effect. You want more magical potions?!
With the expansion Die fünfte Zutat, a brand new wildcard ingredient is added that turns everything upside down. And with The 6th Student – who would have thought it – up to 6 players can take part in the merry potions-in-the-air hunt, and there's a new ingredient as well.
Mhm, which potion do I brew next? The Balm of Unseemly Stickiness, the Filtrate of the Lava Summoner, the Elixir of Blind Love…?
---
Only logged in customers who have purchased this product may leave a review.