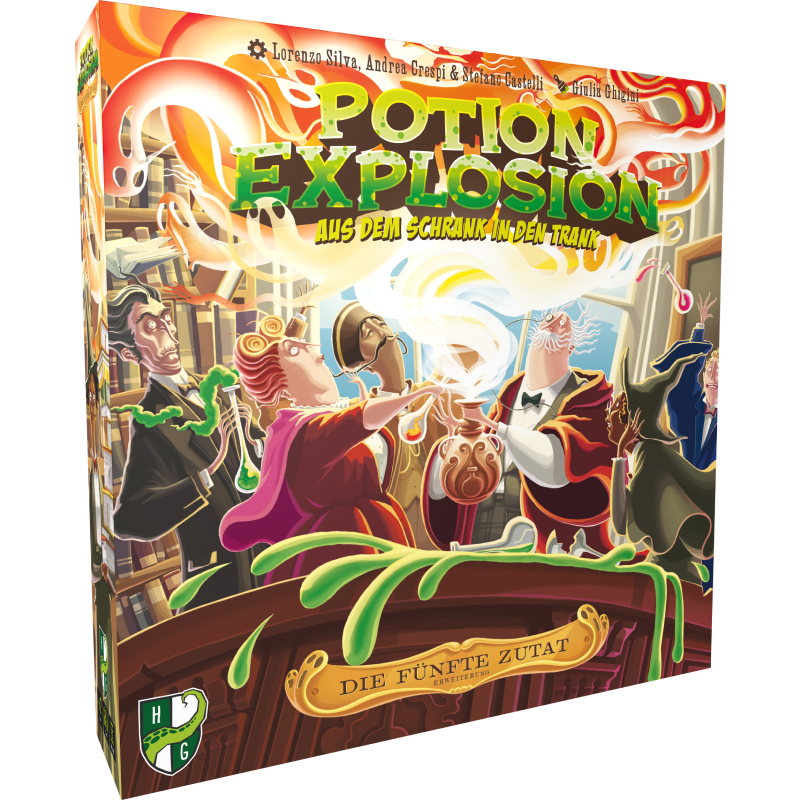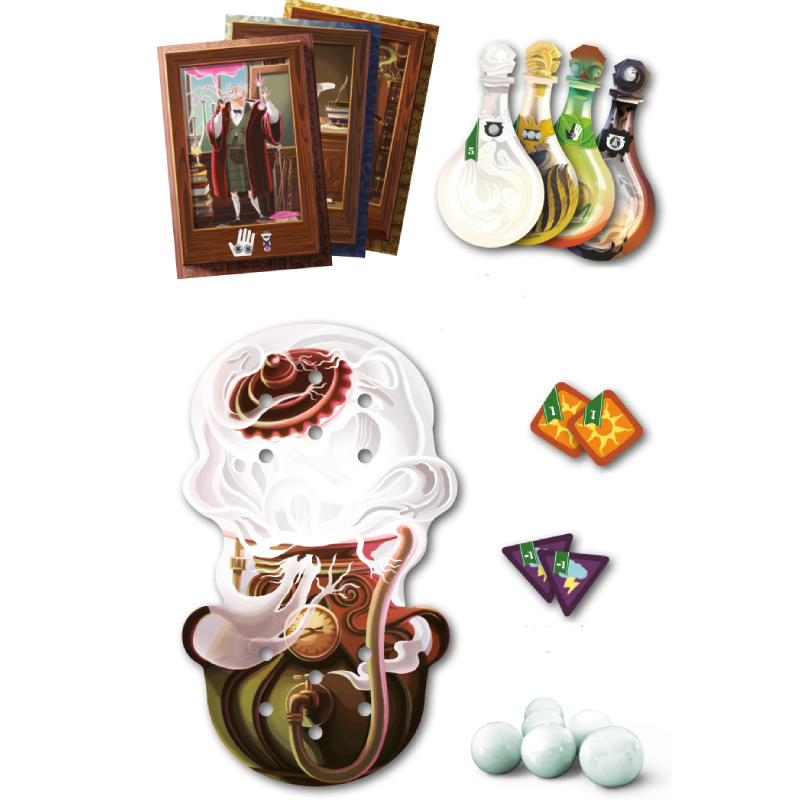 Description
• Extension for: Potion Explosion
• Includes a new marble type, 2 new game modes and new potion bottles
• 2-4 players, 30+ minutes, ages 8 and up
WHAT'S BUBBLING IN THE SPIRIT CAULDRON?
Dear students, welcome to the master class of potion brewing! The most brilliant potion brewers in the world will be teaching you. Some of them may seem rather grumpy, but I'm sure you won't let that stop you. After all, from now on you will be able to work with a new ingredient, spirit ectoplasm!
---
How to play POTION EXPLOSION: DIE FÜNFTE ZUTAT?
This expansion
Potion Explosion
includes the new ingredient type "magic marbles", which together with the Spirit Cauldron board allows you to change the composition of the ingredients in the dispenser, trigger longer chain reactions as well as create more potions. The praise and blame markers open up new ways to get bonus or penalty points. For even more variety, you now have the Professor tokens, which change the basic rules of the game, and on top of that you get new potion bottles with four new special effects.
Expansion for Potion Explosion
Mhm, which potion do I brew next? The broth of gentle touch, the chameleon polish, the ounce of poltergeist sweat…?
---
Only logged in customers who have purchased this product may leave a review.