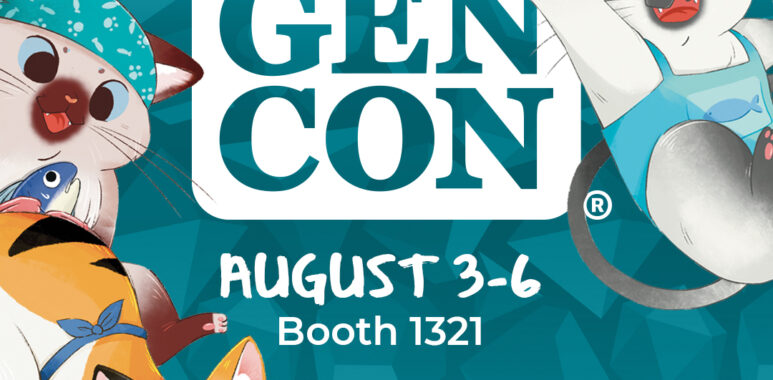 Community
Events
HeidelBAER News
News
Promotion-Highlights
We'll be at Gen Con 2023!
We HeidelBÄRen are once again at this year's Gen Con in Indianapolis, the largest game convention in North America. You can find us at the booth 1321 of our partner Flat River Group.
Gen Con, in existence since 1968, is the largest and oldest gaming convention in North America. Over 540 companies and approximately 70,000 attendees from around the world will celebrate the newest and most interesting games for 4 days straight, on August 3-6, 2023 at the Indiana Convention Center. It's all about the game here! Gen Con features board and card games as well as pen & paper role-playing games, plus wargames, tabletop games and LARP games. Meanwhile, even video games round out the gaming experience. You can find further information on the Gen Con by clicking here
This year, we have our crafty family game Fish & Katz in our luggage, which is already thrilling young and old. Maybe it's because you finally get to play a cat that wants to grab the tastiest fish at a fish market. For the authentic experience, you wear cute knitted cat paws, which you put on your fingers. In each round, all players simultaneously tap their paws on the cards with fish symbols in front of them. The cards have different values, but you get the points only if you have selected a card alone. So you have to consider which cards you need yourself and which ones you want to snatch away from the others.
Fish & Katz offers high quality manufactured cat paws for 2- 6 players from 6 years. A round lasts about 20 minutes. Due to the easy-to-understand pictures, the game is accessible and can be quickly explained in an understandable way, in order to quickly play a game on the beach, even internationally on summer vacation for example. You can order it now at our online store!