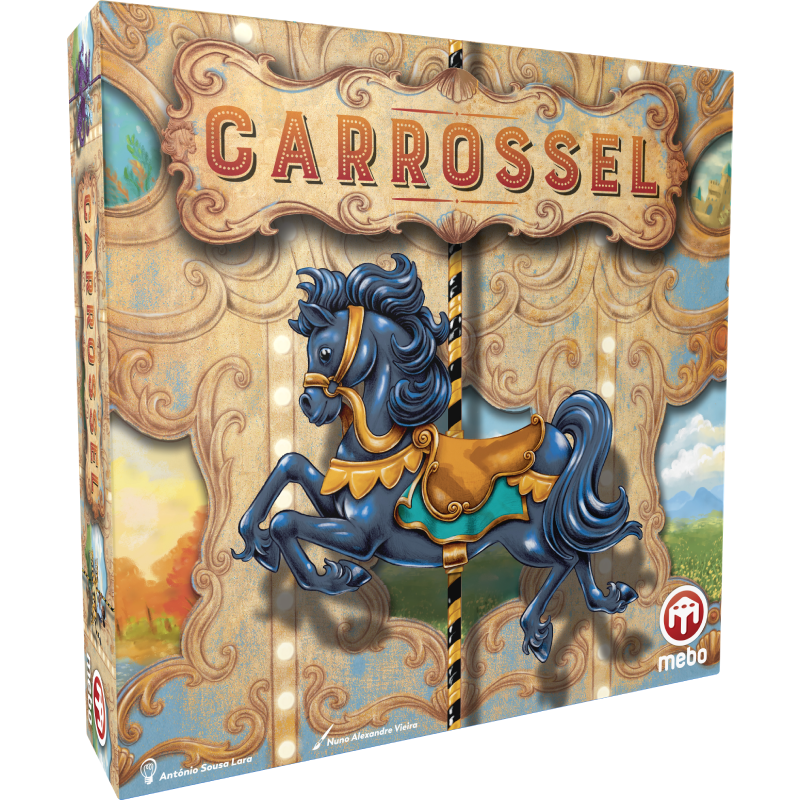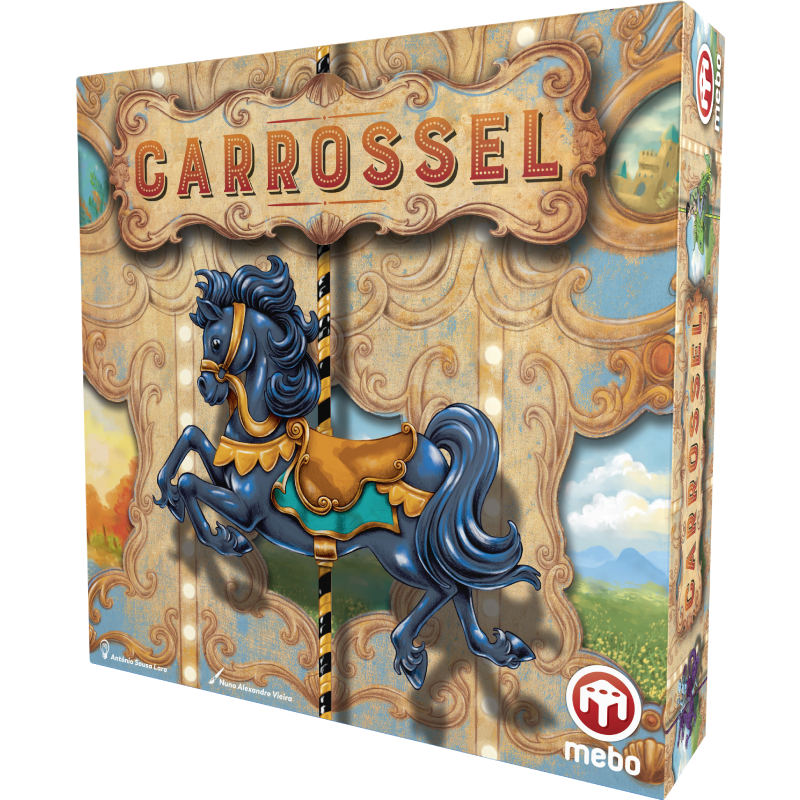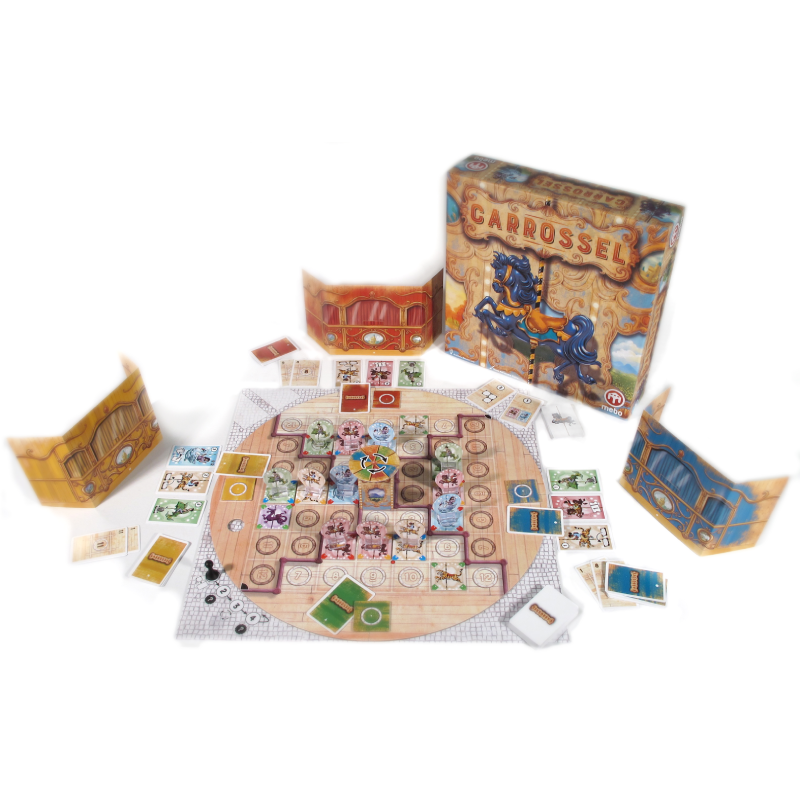 Description
• Which one of you gets the carousel first?
• abstract strategic family game
• 2-4 player, 30 minuten, from age 8 up
• English, German, Spanish, and Portuguese in one box
4 siblings 1 carousel!
Four siblings inherited an old carousel together. They agreed that the one of them who attracted the most customers should inherit the carousel as a whole!
---
What is Carrossel?
Carrossel is a fast paced competitive family game where you choose cards and place animal tiles on the board at the same time.
How to play Carrossel?
In the game, you all select cards at the same time and place animal tokens on the game board. The goal is to form complete rows of 3 animals, so that customers can ride along. The more customers you attract, the more Victory Points (VP) you earn at the end of the game.  The winner becomes the sole owner of this wonderful carousel!
This game is multlingual and contains the following languages: English, German, Spanish and Portuguese.
---
Only logged in customers who have purchased this product may leave a review.