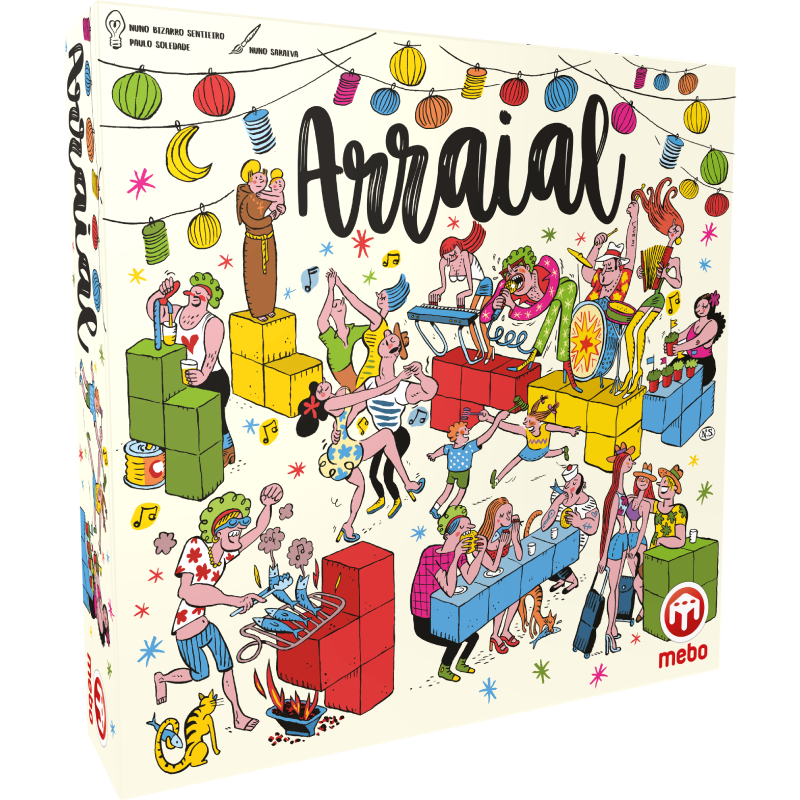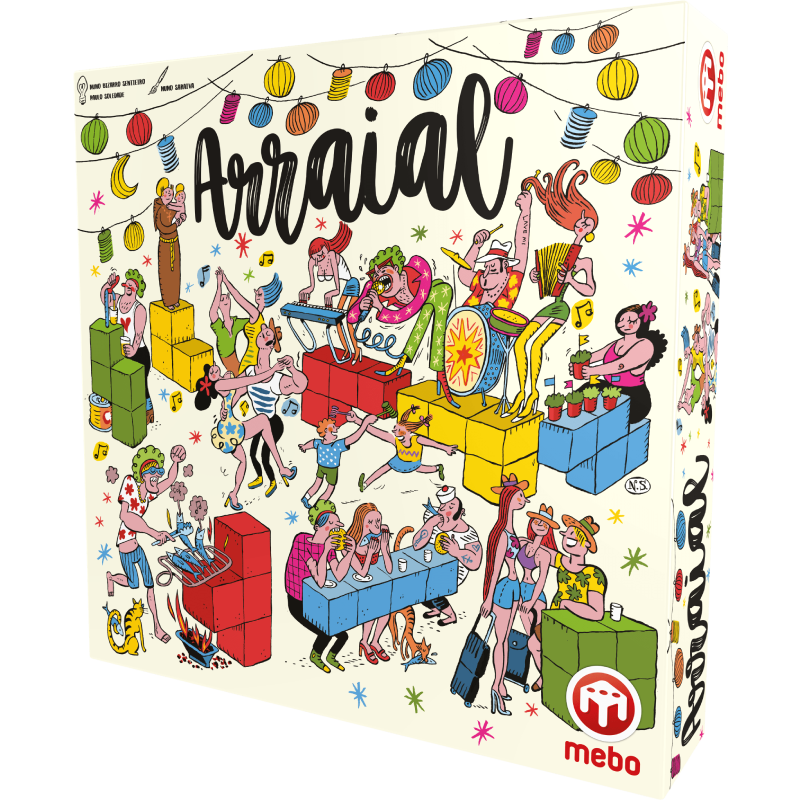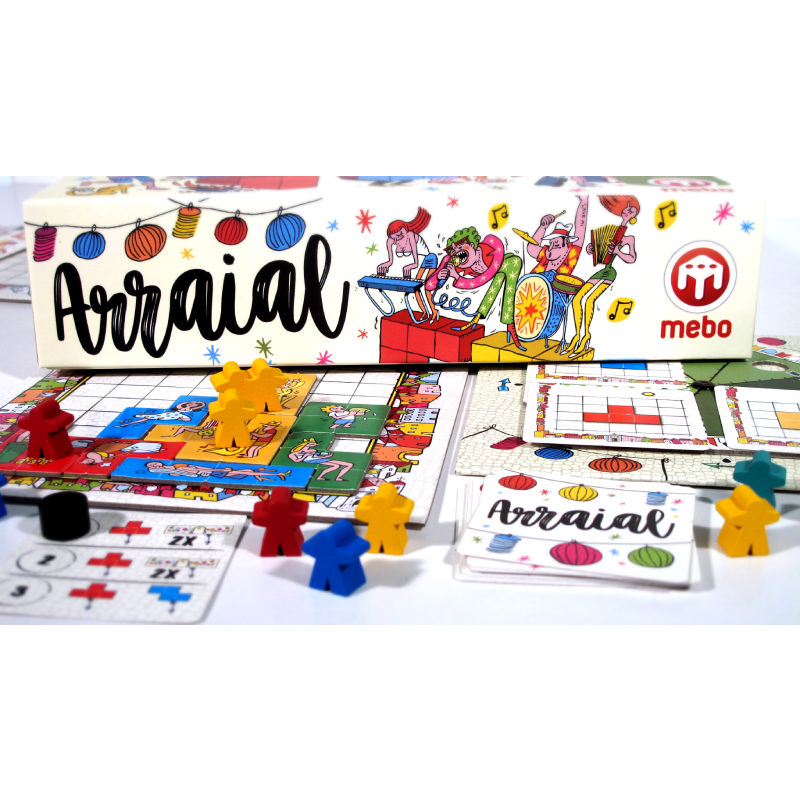 Description
• Attract visitors to your street fair!
• The colorful family puzzle game
• 1-4 players, 15 minutes per player, ages 8 and up
Music, dance and grilled sardines
In Portugal, neighborhood and street festivals are held throughout the summer. These "arraials" are a hive of activity with live music, food and drink! They are so popular that usually even some take place in parallel …
---
What is Arraial?
Arraial is a family-friendly Tetris variant for 1-4 players with a small trouble factor.
How to play Arraial?
The big goal is to attract the most guests to his arraial. Take booth tiles from the central turntable and move them onto your street fair game board. If the stall now borders on a stall of the same color where no visitor is yet standing, you lure a visitor to that stall. And if you are the first to set up an area of one color, you will also attract a pair of visitors! And similar to the well-known model, it is worthwhile to fill a row completely, because this also attracts more enthusiastic visitors.
The game is multilingual and includes English, German, Spanish and Portuguese languages.
Vamos celebrar!
---
Only logged in customers who have purchased this product may leave a review.