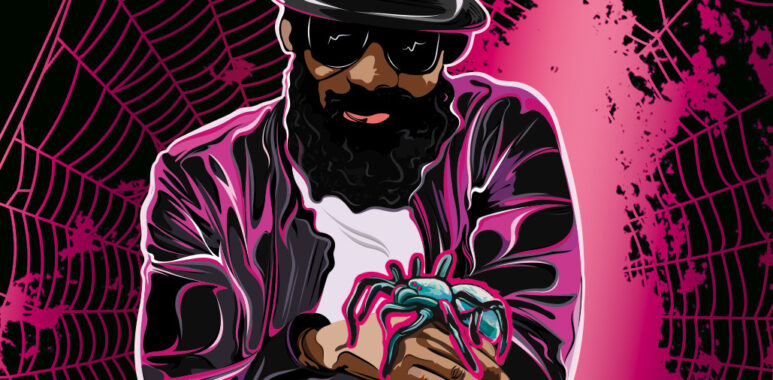 The time of mischief begins!
Today is Weiberfastnacht and with it begins the street carnival. Carnival is a time for dressing up and mischief. Do you know what the god of mischief is called in West African mythology, often described as a spider? Anansi!
Anansi? That's the name of our 2020 trick-taking game, after all, so it's the perfect time to look at the game again. The card game by Cyril Blondel and Jim Dratwa offers a dynamic gameplay of about 30 minutes and is embedded in the powerful African story world around the famous Anansi, the so-called guardian of the stories.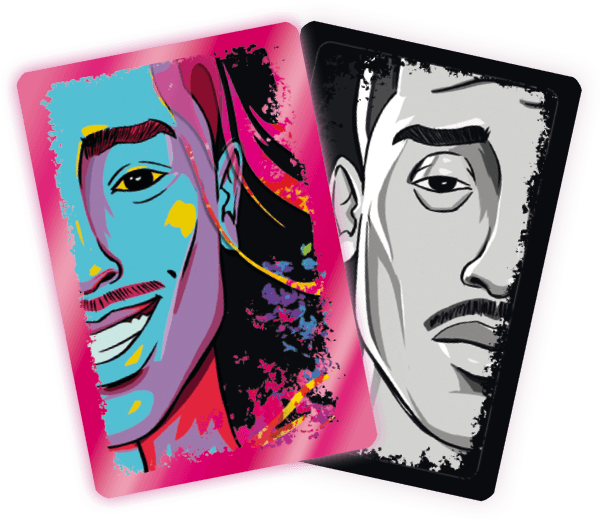 In the game of Anansi, each trick is called a story, but untold stories are of little value. Only those who can also win over listeners in card form – by playing a card for the specified number of listeners – can also tell their stories further and thus score points. In this tricky card game, it is therefore important to make the right number of tricks! But beware: the cards played to gain listeners can affect the trump suit, which means the trump can change several times in one game. And if a player can't wow all his listeners with his stories, he will miss out on the valuable Trickster bonus!
On our YouTube channel (https://www.youtube.com/c/heidelbaergames) you can also find an explanatory video (in German):
If you wanted to learn a bit more about the development of Anansi, you can read the game's monthly book here game's monthly book here (in German).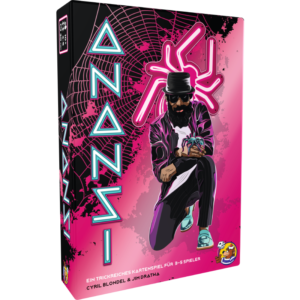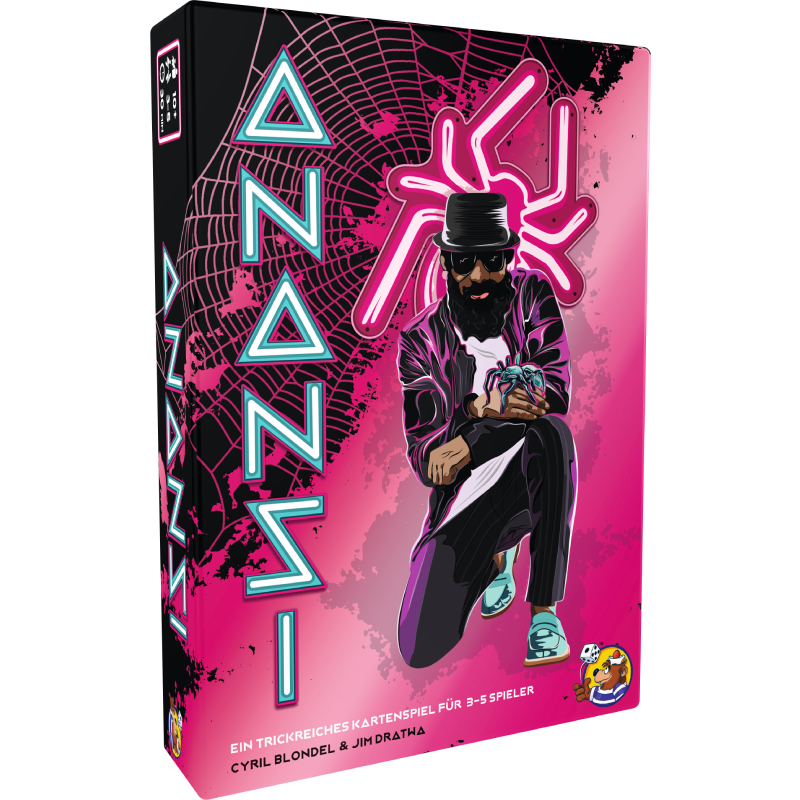 Anansi is by Cyril Blondel and Jim Dratwa and for 3-5 people ages 10 and up. The trick-taking game includes 42 story cards, 36 listener cards, 15 trickster bonus cards, 3 trump cards and instructions.
Game box and card backs are adorned with a special metallic pink print. For such a culturally inspired theme, we were able to attract illustrators from the African continent who were able to bring the story world of Anansi to life in a unique and colorful way.