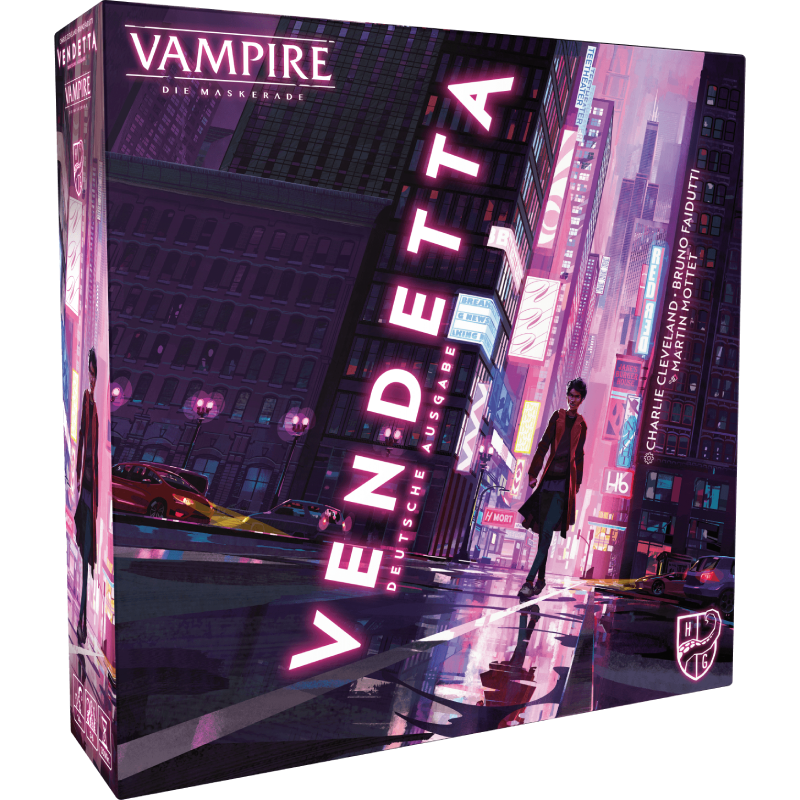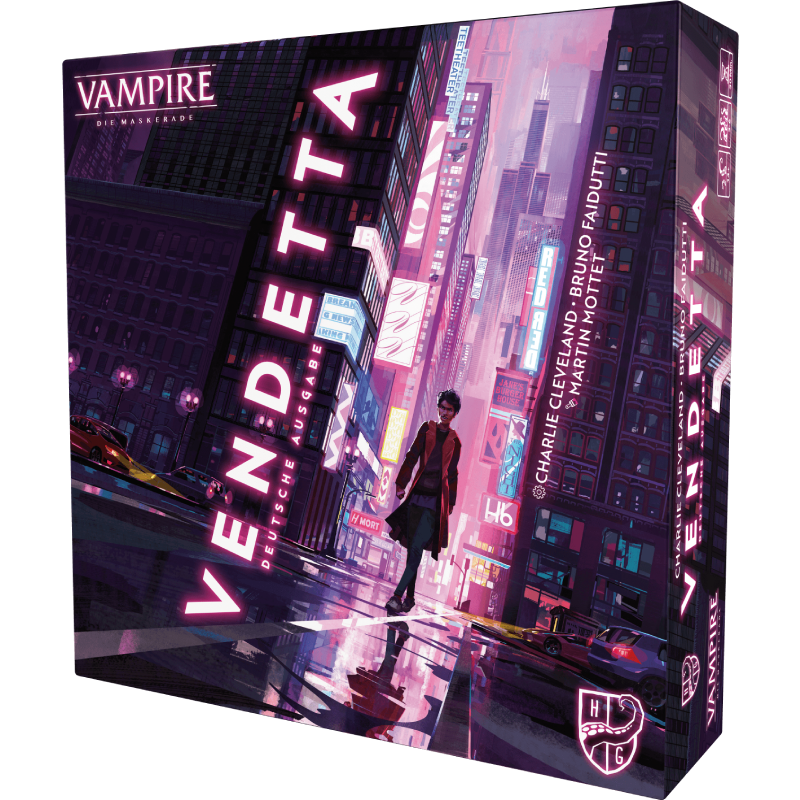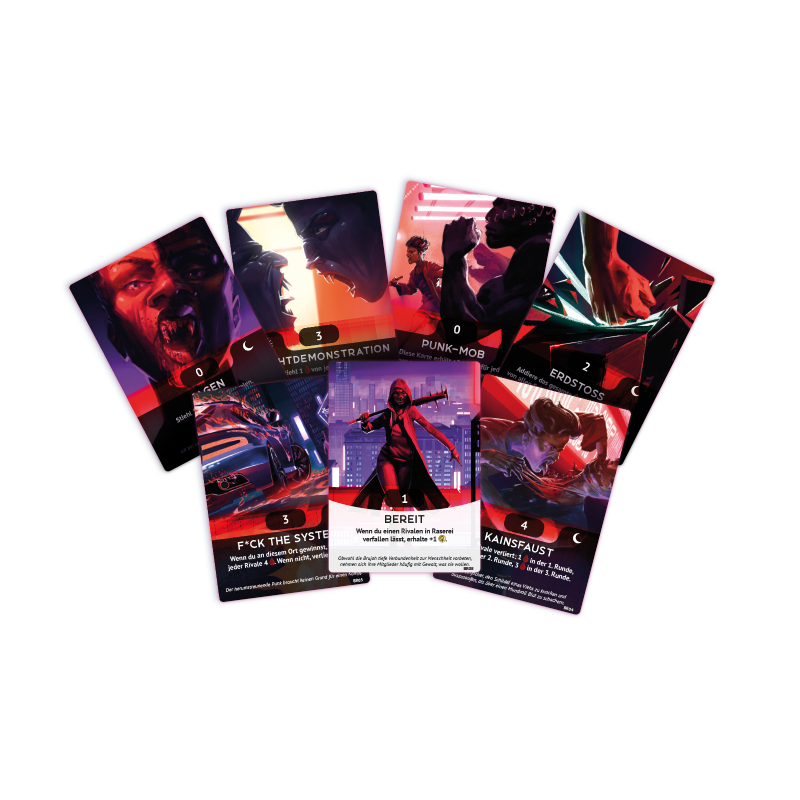 Description
• The Immortal Wrestling for Power
• Nosferatu, Gangrel, Toreador … the clans of vampires with one goal: power over Chicago.
• 3-6 players, 40 minutes, age 14 and up
THE IMMORTAL STRUGGLE FOR POWER
Nosferatu, Gangrel, Toreador … the clans of vampires could not be more different, but they all have one goal: to seize power over Chicago. The means of choice: control over the most influential people in the city, and thus control over the human herd. Because the herd means blood and blood means power.
---
What is Vampire The Masquerade – Vendetta?
Vendetta is an area control game full of bluffing and betrayal, where you fight for influence and power as immortal vampires!
How to play Vampire The Masquerade – Vendetta?
Use cards and blood to gain control over influential people, feed off them and make them your servants; your goal is to gain the most influence over three ages. In the course of the battle, which stretches over centuries, you will learn the powers and abilities of your opponents. And they yours! However, you can never know what new tricks your opponents have added to their arsenal since the last encounter…!
Exciting area control game
Only logged in customers who have purchased this product may leave a review.