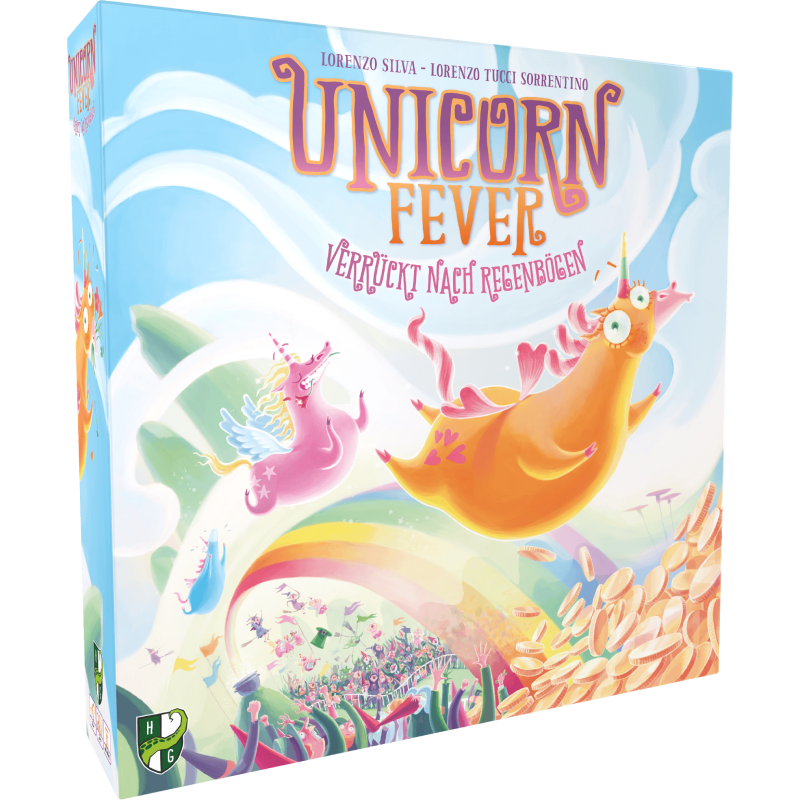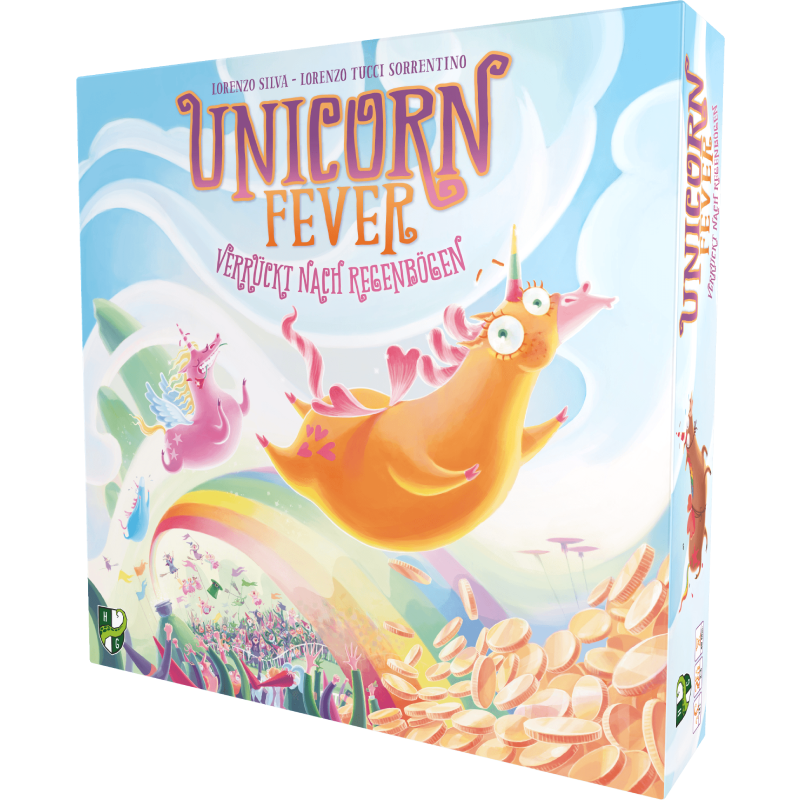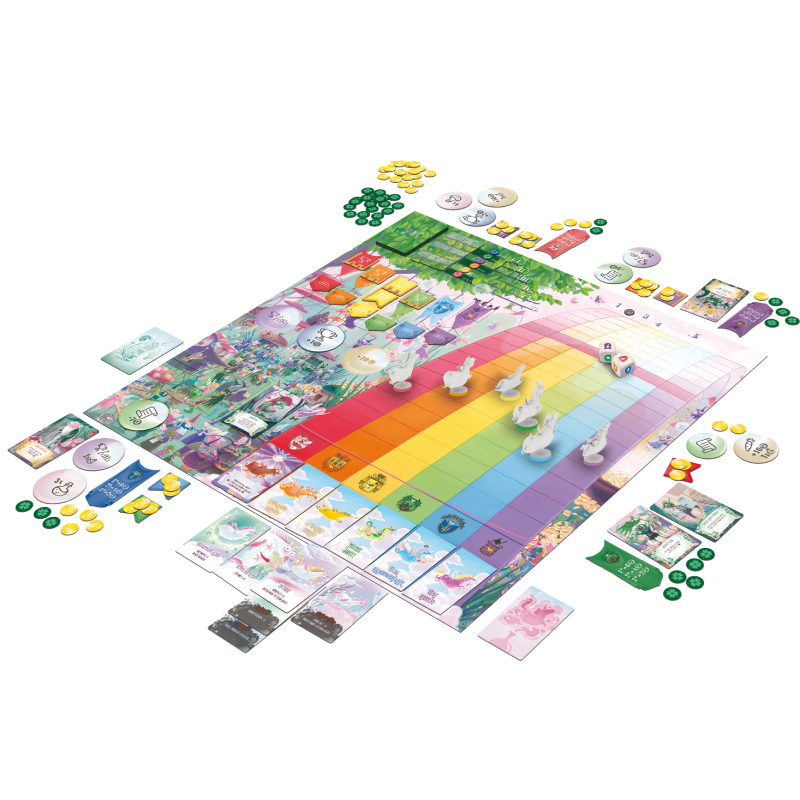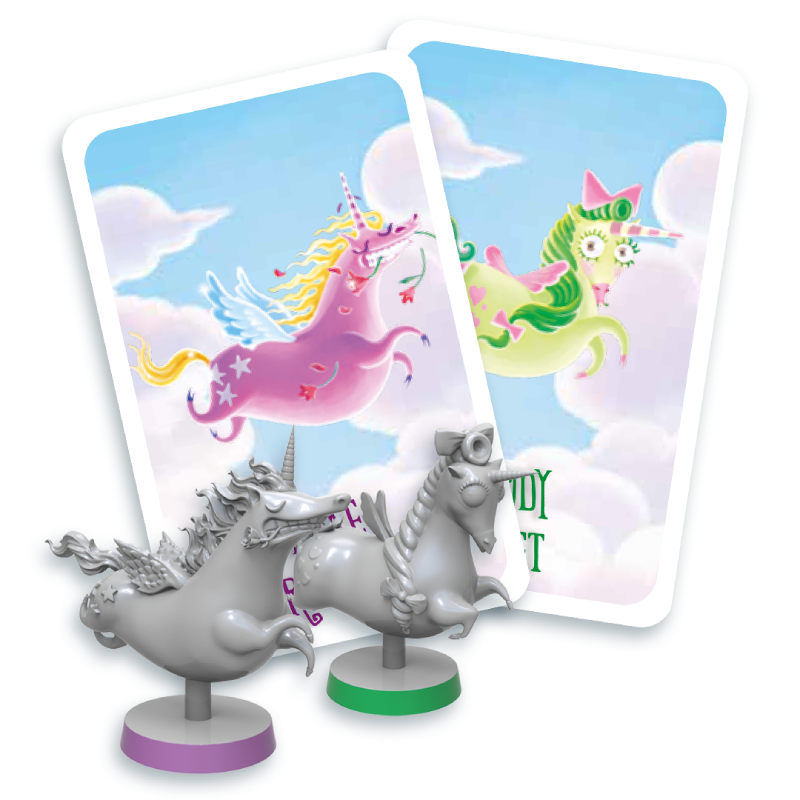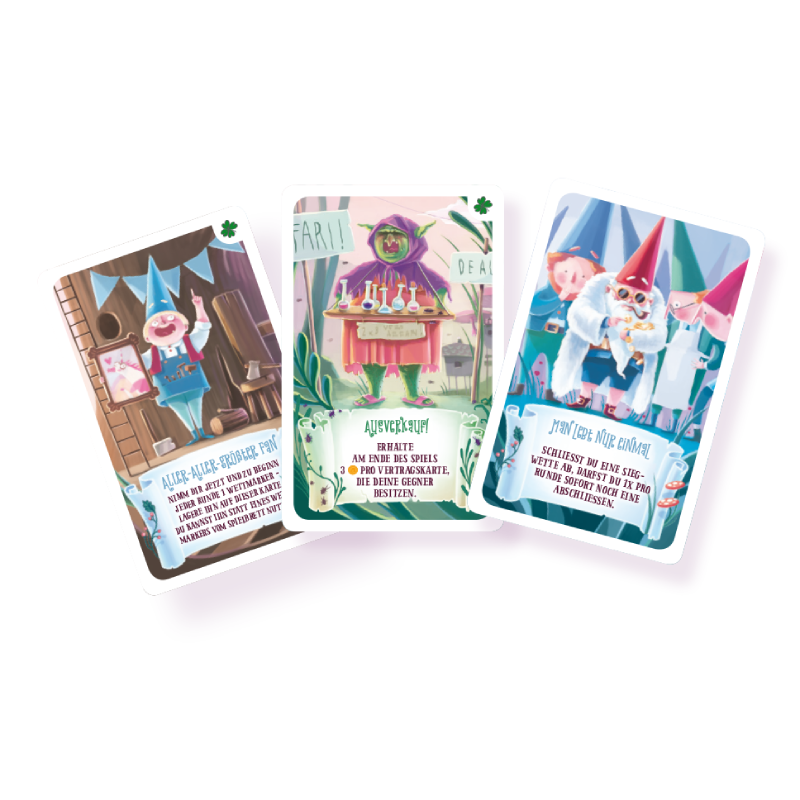 Description
• The wacky unicorn race
• Crazy unicorn fun with family and friends
• 2-6 players, 40 minutes, ages 14 and up
THE CRAZY UNICORN RACE!
---
What is Unicorn Fever?
As everyone knows, there's a pot of gold waiting at the end of the rainbow. So it's no wonder that when a rainbow appears, unicorns drop everything to race across it! They just can't resist the urge to jump in a pot of gold …
Thousands of years ago, some of the most unscrupulous and morally questionable minds in the fable world realized that huge amounts of gold, on the backs of these innocent and pure creatures, could be made from these unicorn races. So whenever a rainbow appears, these profiteers gather to organize the grandiose rainbow races. Betting fabulous creatures flock from everywhere to bid on the race and earn the title of "Golden Horn". Only the most savvy bettor gets to wear this award until the next rainbow.
Unicorn Fever is a tactical betting game for 2-6 players where luck, tactics and nasty curses go hand in hand.
How to play Unicorn Fever?
You are well-heeled, betting mythical creatures and do everything you can to win the venerable title of "Golden Horn", which only the most gifted of unicorn whisperers can achieve in the grandiose rainbow races. Place bets on unicorn races to win fame and gold, and use different ways to win: make contracts with the unscrupulous inhabitants of the mythical world to use their services and turn the tide in your favor, play magic cards to manipulate the race directly, but don't gamble away all your gold. Otherwise you'll have to ask the elf mafia for a loan!
Only logged in customers who have purchased this product may leave a review.