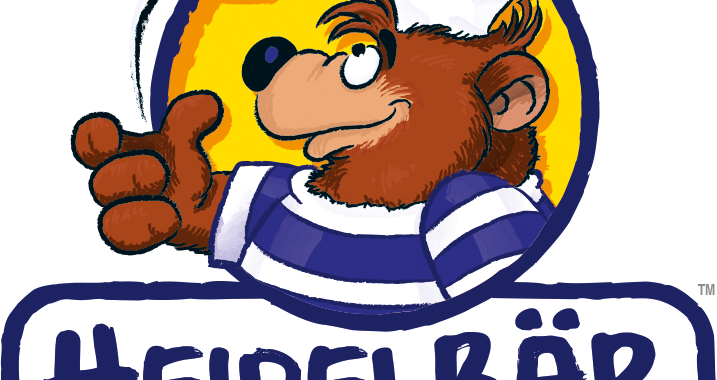 We wish you a happy new year!
We HeidelBÄRen wish you a playful year 2023 and hope that you have come well into the new year.
Our Advent calendar is now closed, and we will start drawing the winners in the next few days. On the portal, you can now find the drawing for the puzzle at each door. Take a look and see if you were right everywhere.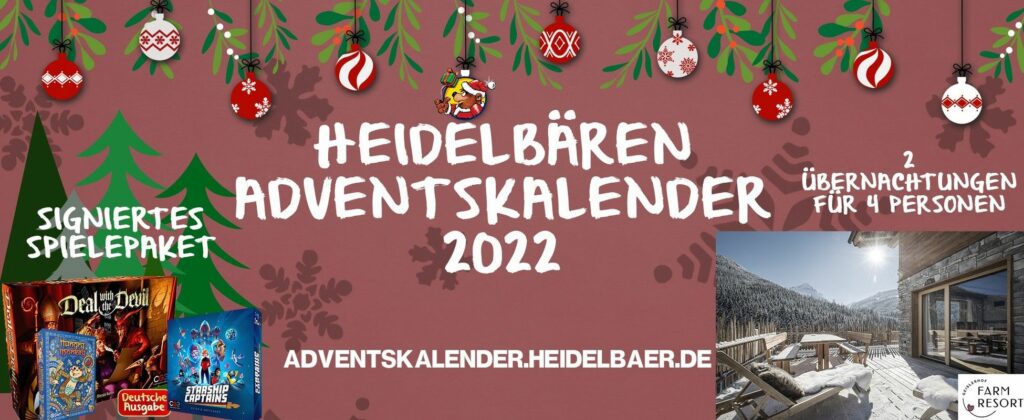 We would also like to start the new year with a look back. In the last week of 2022, new games were released: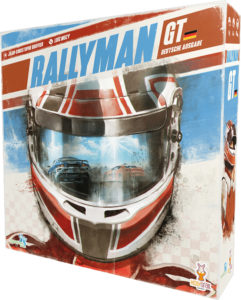 So you can look forward to exciting racing action in Rallyman: GT and the many expansions. A modular, self-designed race track and the many different track sections guarantee you varied action on the asphalt. Find a good balance between safe and risky driving, because you want to win, but of course you don't want to spin or go off the track.
Here you can find more information about the fame and here you can find the games in our store.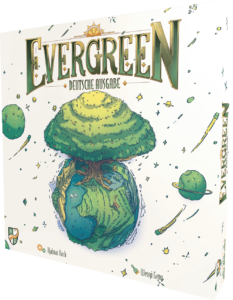 Do you prefer to make a planet shine in green? Then Evergreen is the game for you. Take control of a parched planet and plant trees and shrubs in four seasons. After each season, you'll get points for trees that are illuminated by the sun. You must take into account that each tree casts a shadow. The bigger the tree, the bigger the shadow. Keep in mind that the sun also moves after each season and shines from a different side. Here you can find more information about the game and here you can buy in our store.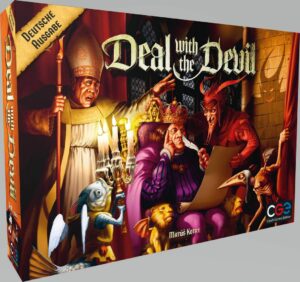 You don't have any New Year's resolutions? Then how about a pact with a devil? In Deal with the Devil you play as a foursome and try to build a magnificent city. The starting conditions are asymmetrical, with two people playing as mortals, one as a cultist, and one person playing a devil. While the mortals have three soul pieces, the devil has many valuable resources at the beginning. However, since you don't want to be recognized as a devil when the Inquisition comes by, you offer the resources in exchange for soul pieces. Are you ready for such an exchange? Here you can read more about the game, and here you can order it in our store.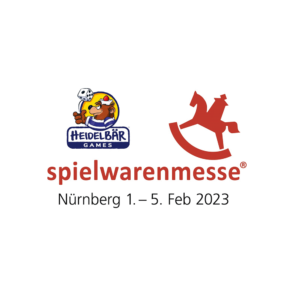 But of course we are also looking ahead. So this year, of course, many exciting games will appear with us again. On 1.2.2023 – 5.2.2023, the Spielwarenmesse will take place in Nuremberg, where we will be represented with a booth. We have already summarized some information about the fair in an article. Soon there will be more information.