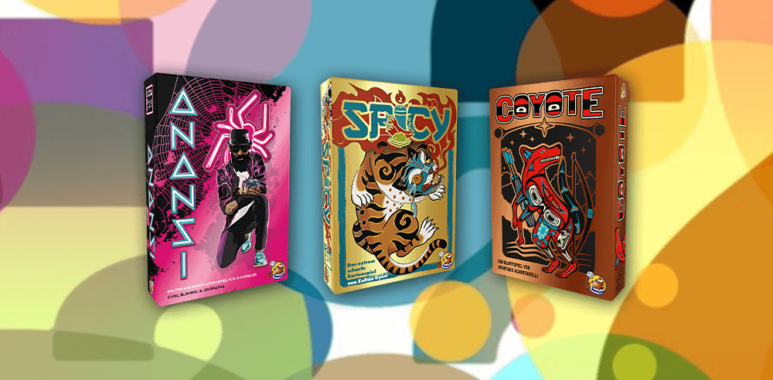 Until 03.09.2021 you will find a new survey about our website on our participation portal. We will raffle 3 game packages with the games Spicy, Coyote and Anansi among all participants.
We are grateful to over 200 people who took part in our latest survey on the website relaunch and the Blaze raffle. We will take the feedback into account in our work and try to provide you with the best possible user experience on our website.
In the website relaunch raffle, there were 3 card game sets to be won among all participants. Here are our winners:
Jan
Dennis
Karen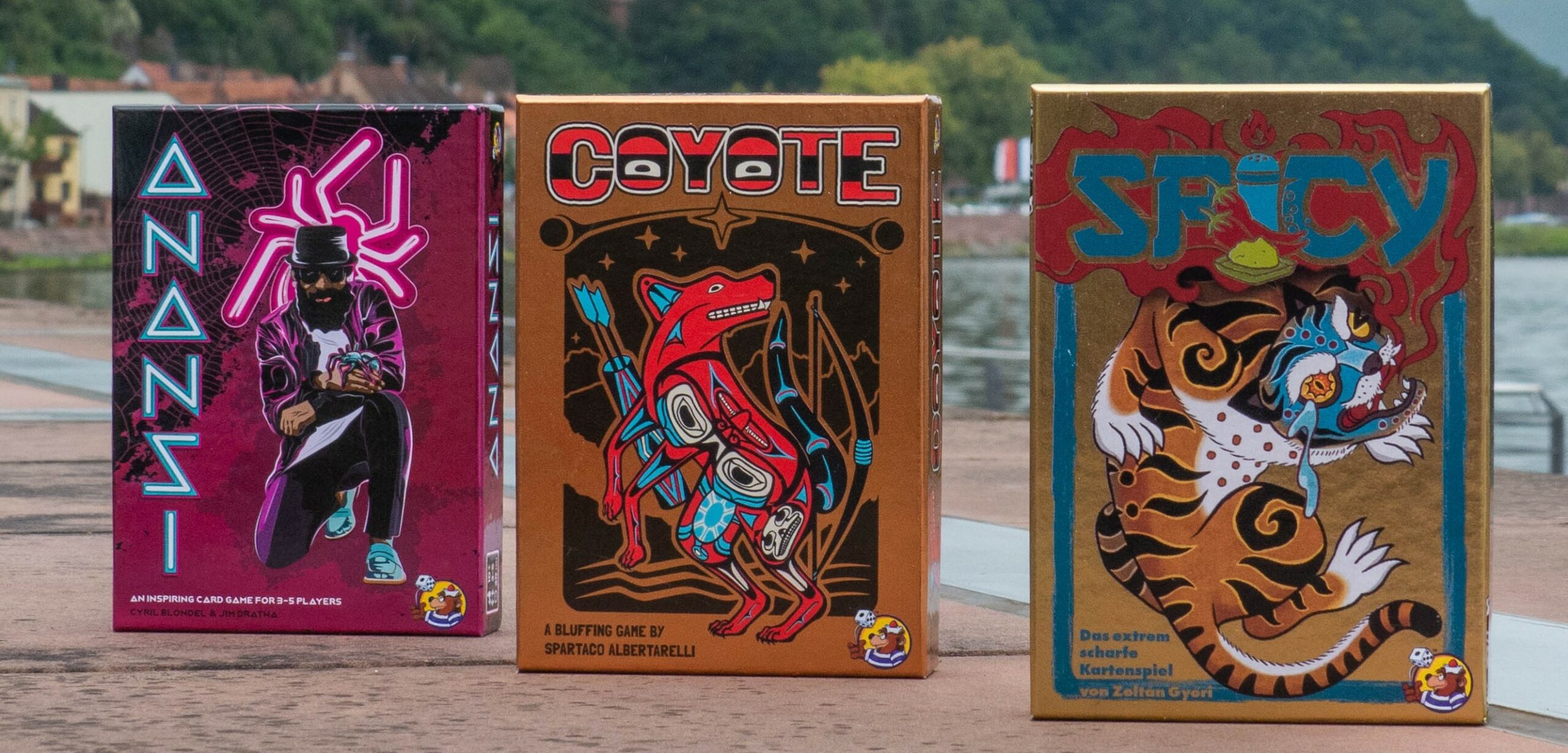 The participants of the Blaze raffle could win our exclusive preprint Blaze card set. All you had to do was answer that the creatures in Blaze call themselves firebirds. The following participants won:
Dieter
Jörg
Christian
The new survey is asking for your opinion again. There are only 3 short questions about our new website. Answer us whether you think the new website is better, why you visit our website and which information about games is most important to you. All participants will be entered into a prize draw to win our Radiant Culture card game pack consisting of Spicy, Coyote and Anansi. The survey will run until 19th September 2021 and we will contact the winners by email and announce them on our website.