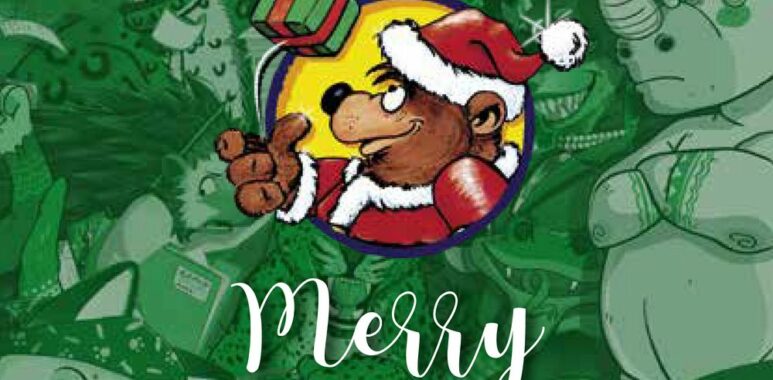 We HeidelBAERen wish you a Merry Christmas!
We HeidelBAERen wish you all a Merry Christmas and relaxing days! Thank you for your support throughout the year! We were very pleased that our new games were so well received by you. You can already look forward to one or the other new game for next year … but more about that in the new year. Now we HeidelBÄRen go over the holidays until the first week of January in a winter rest. The webshop will of course remain open during this time, and we will continue to try to send packages during this time. However, it may take a little longer than usual.
To make sure that you will survive the time well, we will offer a 10% discount on all items in the store* up to and including 31.12. – a winter rest discount, so to speak.
This year we also had a HeidelBÄRen Advent calendar (https://adventskalender.heidelbaer.de/), which was again very well received by you. Many thanks again to all creators and employees who presented the puzzles and of course to you who participated.
At this point we would like to point out that the advent calendar runs until 31.12.2022, and you still have time to participate.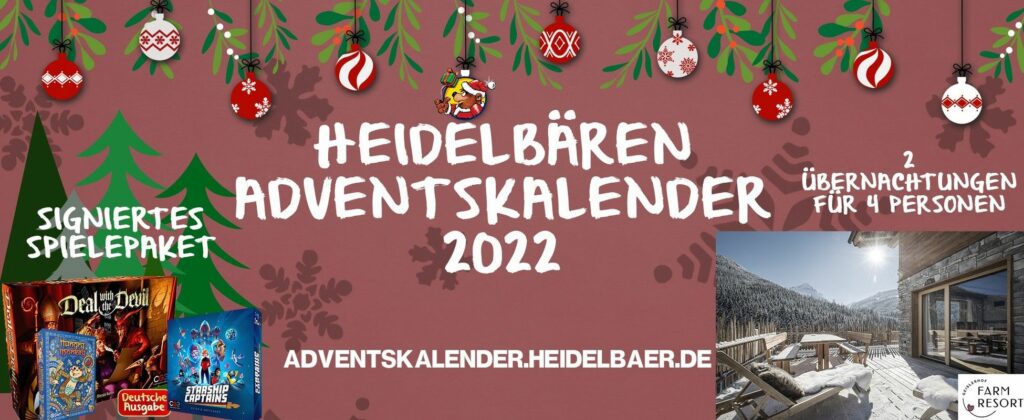 In addition to the prizes for each puzzle, you also have the chance to win a grand prize worth over €1,000, consisting of 2 nights for 4 people at the Farm Resort Geislerhof (https://www.farmresort.at) and a signed game package (Hungry Monkey, Starship Captains, Deal with the Devil). In addition, everyone who participates in all the puzzles has the chance to win another signed game package.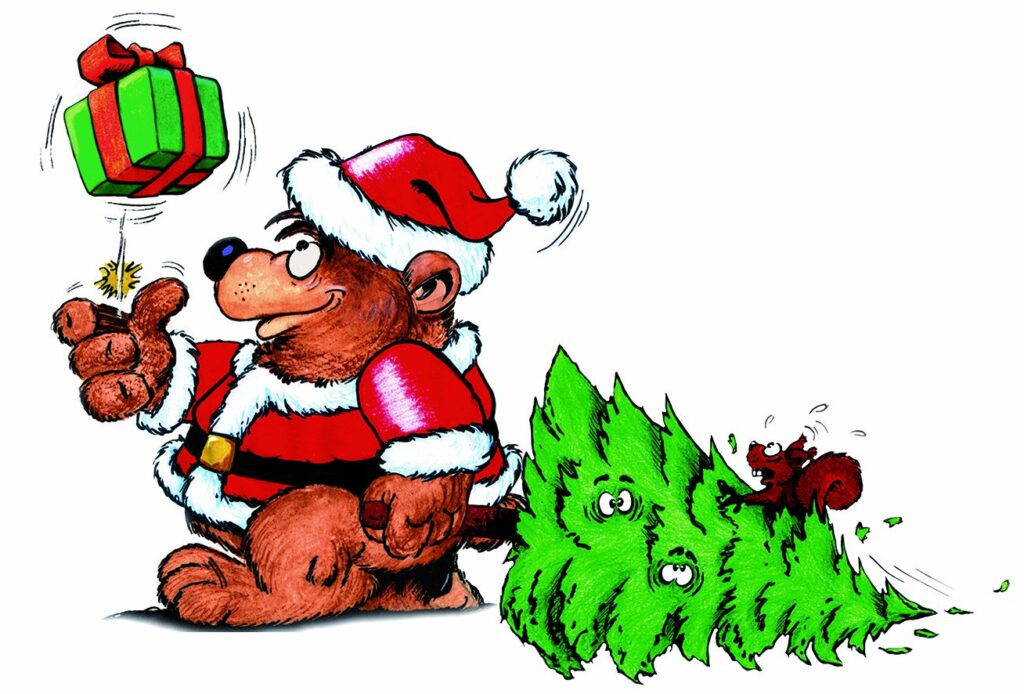 * The discount will be applied automatically and is valid from a minimum order value of €20. The discount cannot be combined with other discounts.