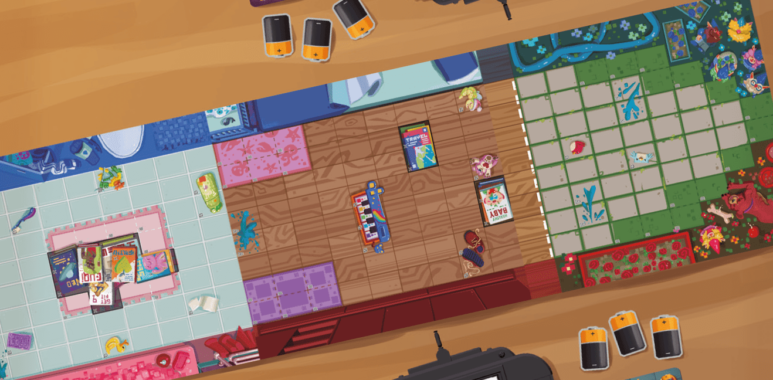 Tiny Turbo Cars in German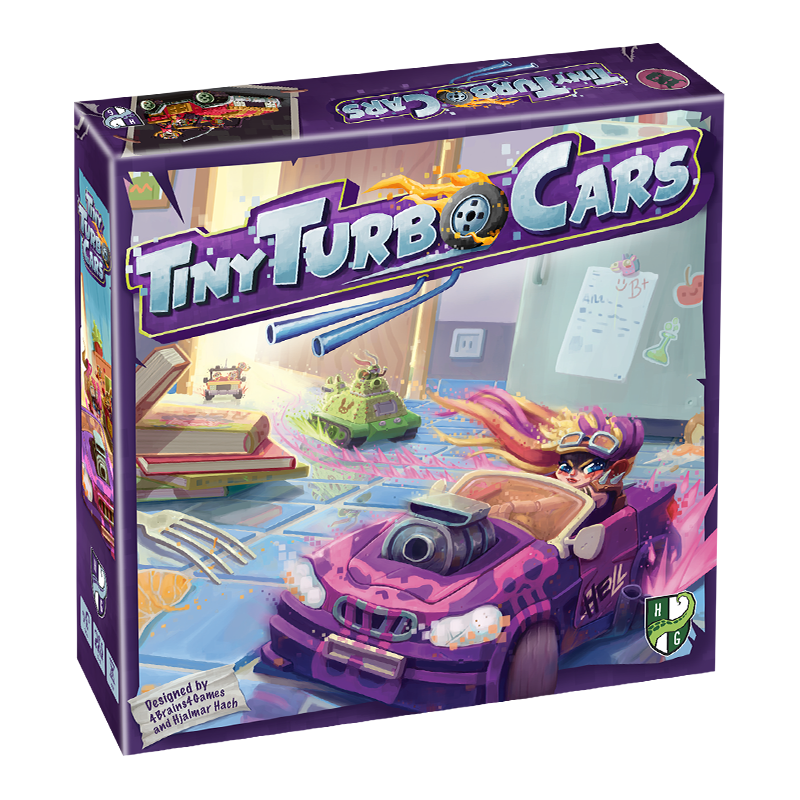 Tiny Turbo Cars from our partner Horrible Guild will be released as a German language version for Germany, Austria and Switzerland after delivery to the backers. The Kickstarter has just closed, so you can already pre-order the German edition Tiny Turbo Cars Standard Edition. The delivery of the Kickstarter is expected for the end of the year.
Tiny Turbo Cars is a fast-paced racing game for 2 to 4 players in which you'll have to dodge furniture and other obstacles to cross the finish line first! For the movement of your car, there is a very special remote control on which you can program the most ingenious sequence of commands ever through a sliding puzzle… and of course, be the fastest!
More than two thousand international backers raised more than 112 thousand euros on Kickstarter to once again launch a truly exceptional game from the creative think tank around the Italian publisher Horrible Guild. The author collective behind Tiny Turbo Cars includes Hjalmar Hach, who made a name for himself with the collective as well as with Horrible mastermind Lorenzo Silva most recently with The Kings Dilemma, but also with the Similo card game series, the Railroad Ink games and his title Photosynthesis.
If you want to play Tiny Turbo Cars yourself in advance, we recommend our game night on Discord, where you can not only test it, but even compete directly against us on a digital gaming platform. You can pre-order the game now at Shop.heidelbaer.de and for retailers at Heidelberger Spieleverlag!
More information about Tiny Turbo Cars