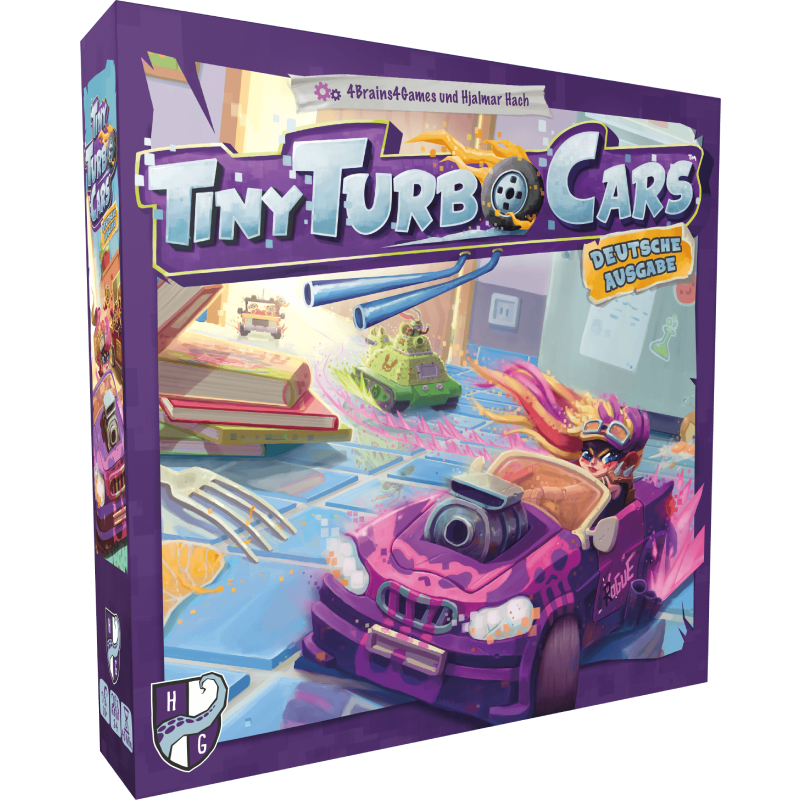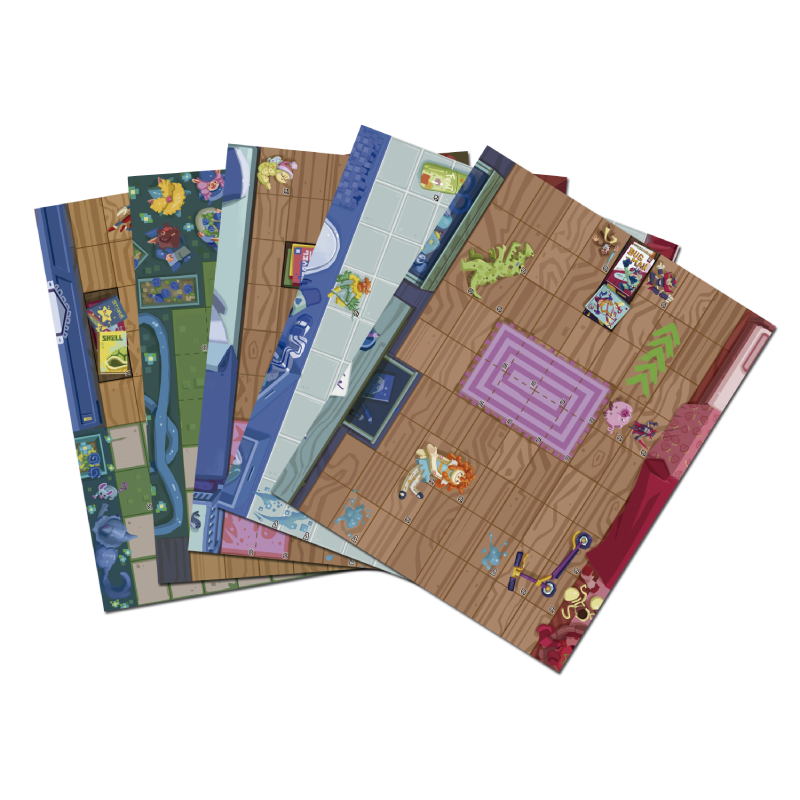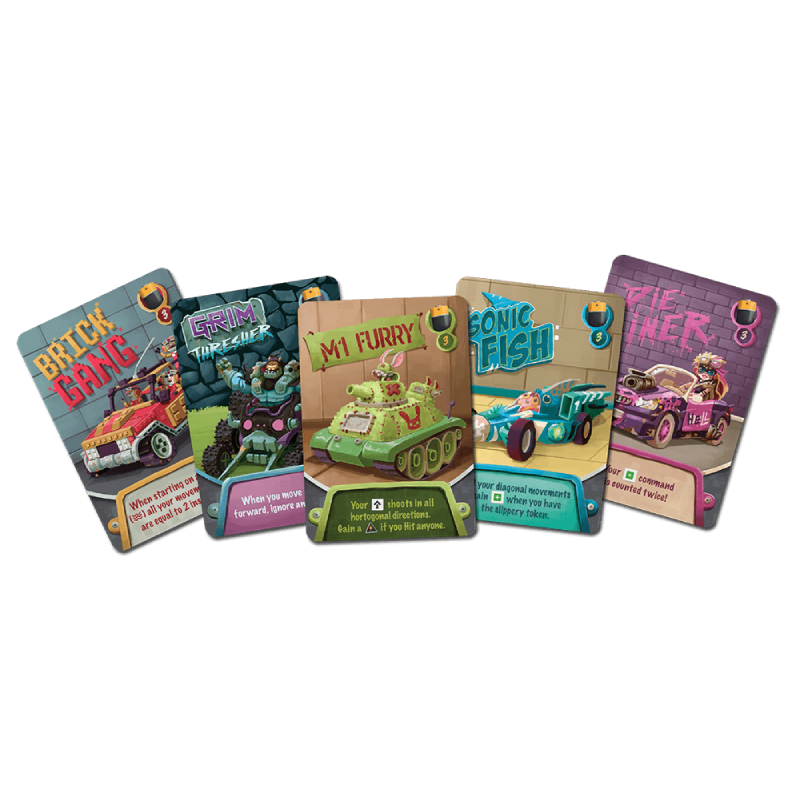 Description
• Steer toy cars across the living room
• Racing game with fun puzzle element
• 2-4 players, 30 minutes, from 8 years
SMALL SPEEDSTERS, BIG CHAOS!
Your parents are away for the weekend and grandma won't be back until the evening… enough time to turn the house into a giant race track! The batteries for the radio-controlled race cars are charged and various tracks are already waiting for you all over the house. Who will be the best driver and win today's Storm Free Championship?
How to play Tiny Turbo Cars?
Tiny Turbo Cars is a fast-paced racing game for 2 to 4 players in which you'll have to dodge furniture and other obstacles to cross the finish line first! For the movement of your car there is a very special remote control on which you can program the most ingenious sequence of commands ever through a sliding puzzle … and of course be the fastest! But that's not all! Use the unique abilities of your cars to create fantastic combinations and use the environment to go even faster. Thanks to the modular track construction, no two races are ever the same.
Are your fingers as fast as your mind…? and faster than your opponents? Start the engine and race into the danger zone with Tiny Turbo Cars
---
Only logged in customers who have purchased this product may leave a review.