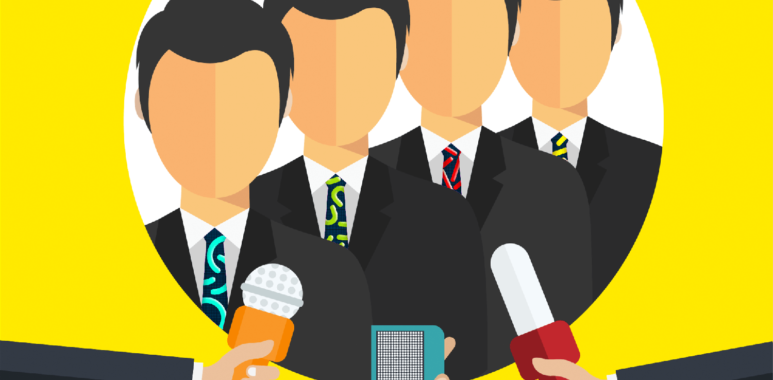 Bill Eberle and Greg Olotka
Info
Interviews
our game designers
Peter Olotka
INTERVIEW: Future Pastimes with Bill, Peter, Greg & 2 x Jack
Future Pastimes is a team of American board game designers best known for the board game classics Cosmic Encounter® and Dune (winner of 2020 ORIGINS AWARD for most thematic game). Peter Olotka, Bill Eberle and Jack Kittredge, were the principal designers of Cosmic Encounter. They formed a partnership called Future Pastimes to pursue designing games. Later on Greg Olotka and Jack Reda joined the team. Future Pastimes (or subgroups of the team) have published many successful games. Now HeidelBÄR Games publishes two games Wordsmith and Decipher, based on their word game Runes from 1981.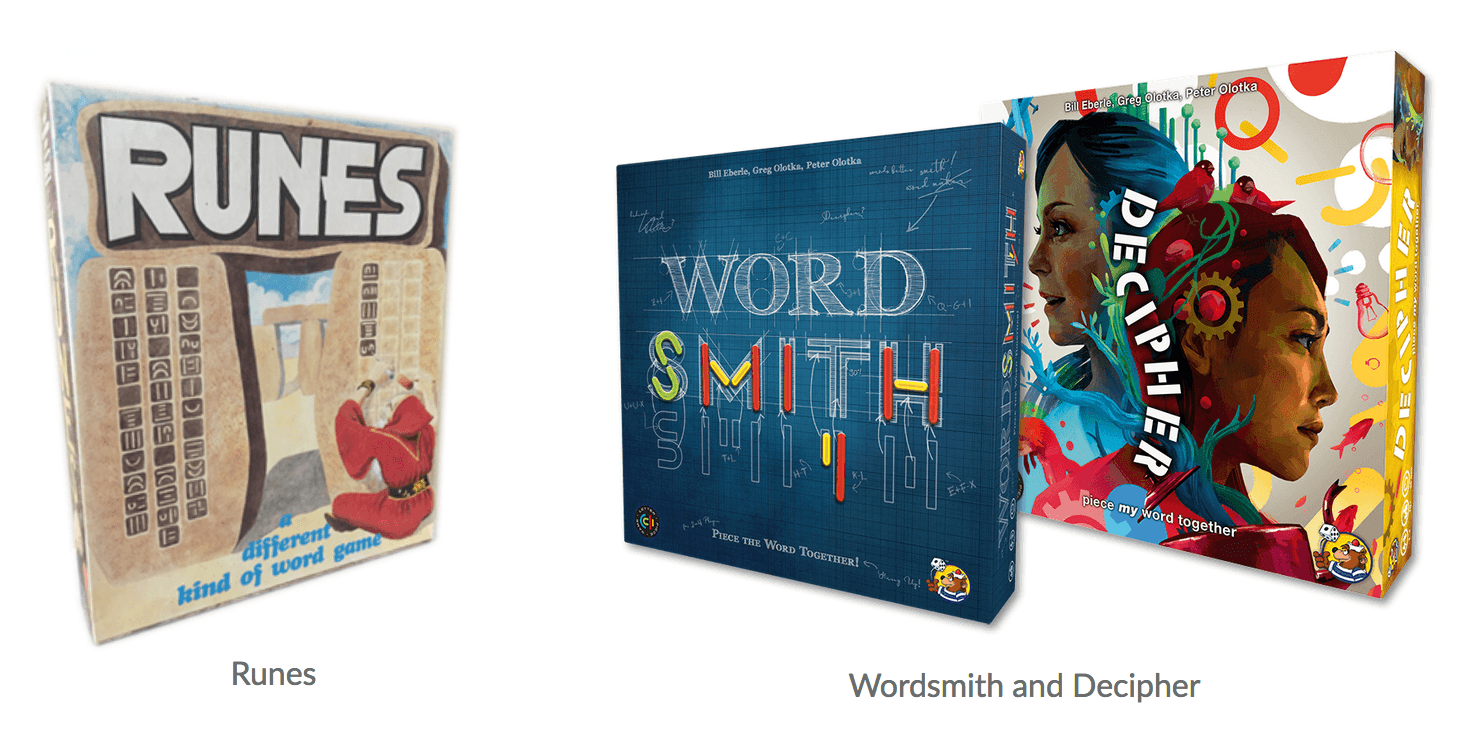 We asked Future Pastimes to answer a few questions:
You are part of the board game industry for many years, can you give us a quick overview?
Peter: Cosmic, which evolved from their original, "Universe Game" was created in 1972. Cosmic Encounter just celebrated its 42nd Anniversary.
Future Pastime's Dune board game was published by Avalon Hill in 1979. Dune was just re-published (2019) by GaleForce9 to rave reviews leading to an ORIGIN AWARD in 2020, 40 years after it's release!


In the 1970's the team also formed Eon Products, Inc. to serve as a production and distribution company to published their own line of games.


Over the decades, members of Future Pastimes went their separate ways. Peter stayed in the design business, his son Greg joined him and they designed as Creative Consultants, specializing in designing science museum exhibits and programs. Bill pursued programming and database development and later brought those skills to the Cosmic Encounter Online project when he rejoined a revived Future Pastimes. Bill also brought his programming and data skills into the Creative Consultants realm of museum and sports applications. Jack Kittredge suspended his active game design career but still served as treasurer for Eon Products. Jack devoted his time to organic and sustainable farming. Jack has recently found more time to step back into the design end of things with the re-emergence of the Future Pastimes Dune game. The newest Future Pastimes partner, Jack Reda, came into board game design via creating custom expansions for his favorite games like –you already guessed it– Cosmic Encounter. Reda has been as connected to Future Pastimes as any of the original founders. When he was 10 years old he was writing fan letters to Eon's Encounter Magazine. And he also created THE WARP database and website which catalogues hundreds of Cosmic Encounter aliens both published and fan designed "home brew".


x



You are known primarily for Cosmic Encounter and other fantasy games like Twilight Imperium Rex and Dune, but you also have done games like Runes published as Buzzle in Germany. What gives you the first spark of an idea and how do you decide in which direction to go?
Peter: We try to create game play mechanics that are unique. When we started, there were very few published games that would fit in today's market, perhaps Diplomacy and Risk and several others would qualify. But now in 2020, with thousands of new board games released annually, finding unique approaches is much more difficult.
Bill: Sometimes the spark is a goal to create a certain kind of game and it swashes around in my head for awhile and then ideas for how to do it start coming to me. Most often, however, it's simply an idea for a game which seems to come out of nowhere and when I spend time working out the possible details, it makes enough sense to get others thinking about it.


x

In Runes letters are constructed with special letter game pieces made from cardboard. One player thinks up a secret word and the others try to guess it, rebuilding the word piece by piece on their tableaus. How did Decipher develop from this origin and what are the differences?
Peter: Decipher is more similar to a 1980s (unpublished) letter piece game which we called Bits 'N Pieces. It had hundreds of word cards; secret word holders hiding your letter pieces, showing your word upside down. All players hid their secret words at the same time, and they took turns being the guesser of any word they wanted. 'Yes' answers let the guesser continue and 'No' answers passed the guess to the player on the left. HeidelBÄR Games' Decipher creates a more elegant play area, simplifies the play by having one player at a time be the "Puzzle Maker" while the others are "Word Seekers" And adds letter piece tiles to simplify making secret word puzzles.
Bill: I think Decipher is a major improvement over past games we've designed for our letter piece game and really improves play in a number of distinct areas. One important improvement is that the focus is much better in Decipher with one Puzzle Maker and the other player or players taking the role of Word Seekers trying to solve the puzzle and guess the secret word. The game ending after each player has been the Puzzle Maker once is as simple as it is elegant.
Another important improvement is in scoring. Decipher's scoring is simpler and easy to see. And, as a bonus, the scoring contest for the last 3 letter pieces hidden by the Puzzle Maker, overlayed with the contest to be the first to guess the secret word, provide heightened drama at the end of each round.
Of course, the graphic and physical design components that make the game and its box fun to look at and fun to play are by HeidelBÄR Games. We were lucky because HeidelBÄR was always happy to show us their thinking and design ideas and listen to our ideas and see our ideas.


x



Wordsmith also uses the Letter Piece System but it is not about guessing, but about building words. How did you get the idea for this second game?
Peter: Wordsmith is a descendant of Runes and Buzzle. As with Decipher, Wordsmith benefited from the elegant physical design created by HeidelBÄR and also from the detailed attention to well documented playtesting and revisions.
Bill: I think one morning I woke up with the idea that a very simple game mechanic using the letter pieces would be enough fun to make a game all by itself. So I called Peter and together we figured out some of the details about how it might work. I think by that afternoon Peter, Greg, and I were testing the game that became Wordsmith.


x

You started out as a team of game developers living in the same town …
Peter: Actually we never all lived in the same town and over the years we had long periods of time where we were not working together.
Bill: Ah yes. So many years. It's really fun to be working together again.


x

How do you manage to develop games together, despite not being able to get together at the game table every week?
Peter: We use SKYPE daily to communicate. We build prototypes in TableTop Simulator and we playtest in TTS as well.
Greg: And Google Docs is indispensable as our common file system. We use it to do design work, record keeping, and writing rules.
Bill: Using Skype, Google Drive, Docs and Sheets, and Tabletop Simulator on Steam, it's like we're all in the same room.


x

How did you get in contact with HeidelBÄR Games and how was it to work on a game with a publisher from the other side of the Atlantic Ocean?
Peter: We initially pitched our Letter Piece Game to FFG in 2015 or so, but there was no interest. We re-pitched a couple of years later and FFG referred us to Steven Kimbal at Z-MAN Games. Steve said he was not interested but introduced us to Heiko at HeidelBÄR and the rest is history. Heiko and his team have been wonderful to work with and they are a great complement to us as we have different ways of approaching problems and HeidelBÄR excels in creating superior prototypes.


x

x

What is a creative consultant and do you ever plan to retire from game development?
Peter: Greg and I worked as Creative Consultants. We used that term because we did a lot of consulting for Science Museums and other educational groups. Here you can find a a list of who we worked for and what we created.
Bill: Concerning the last question, "Not really." As long as I have my health and my mind, I'm enjoying adding new games to the world.


x

This question is directed primarily at Greg: Following your father's footsteps is great, but working with family can be tricky. How did you find your place in the Future Pastimes team and do or did you ever plan on doing something else?
Greg: I first found my place on the living room floor in the 70s as a kid, joining my Father, Bill, and Jack for playtesting. Little did I know that I was witnessing a revolution in boardgame design. Today, I focus on playtesting, creating digital prototypes, graphics for rules, managing the website, social media channels, and mailing list. I had a hand in creating the new Cosmic Encounter and Dune Quick-Start guides. With so many groundbreaking designers in our organization, I spend time on those supporting tasks, rather than actual game design. Playtesting is the most time consuming and important activity.


As for other career paths, I worked on all those innovative projects with my father as Creative Consultants. Next I did a stint at the NBA and Turner Sports as the league's first Director of Community, running the forums, blogs, and fan profiles. Then I migrated into the social media world of Facebook, Twitter, Instagram, and YouTube, as old school forums became less important.




I have long been fascinated in both the aesthetic and functional aspects of design. My educational background is a combination of visual design and business management. Boardgame design is a wonderful arena to create experiences that people love and play for a lifetime.




x

This question is directed primarily at Jack: You are the newest member of Future Pastimes. How and when did that happen? And what´s your role in the team?
Jack: I'd been working with Future Pastimes for a few years, primarily on Cosmic Encounter, which is my favorite game. I have contributed content to Cosmic Encounter since its republication, and helped design the last couple of expansions. I officially got asked to join Future Pastimes in May of 2019, and I was happy to do so. Now, I am helping out with the whole library of games, and brainstorming new games.


x

Do you play a lot of board games and which types of games are your favorite?
Peter: No I rarely play games. Favorites that are not ours? Bananagrams.
Greg: I don't get to play just for fun nearly enough. With two pre-schoolers in the house, we often end up with Candyland or Hi Ho! Cherry-O on the table. But I do get out now and then for game night at a local brewery, which is my best opportunity to try new games. I wouldn't say I have a favorite genre of game, as defined by the industry. I just tend to enjoy the simpler, more elegant designs that fit the mood of the players at hand. Presently, most of my time is absorbed with our own designs.
Bill: Since my 20s I have designed games, working with others and by myself. My relationship to gaming is primarily one of designing games and playing those games to change them and refine them until they work and we want to play it over and over. So . . . in modern games, I've focused on the game designs I've helped create and on new designs. I enjoy Chess and love Go and the simple dynamics of the most complex simple game in history. I like Shogi too. Bananagrams and UPWORDS are fun. But my favorite gaming activity is to design games and to play (or playtest) games that have been and are a part of my life.
Jack: I have over 400 games in my collection, and try to play games as often as possible. My favorites are those that play very differently each time.


x

Can you bear playing your own games after they are published?
Peter: I almost always like to play our own games.
Greg: Yes, usually teaching new players.
Bill: Yes, of course.


x

If you by some means would end up winning $10 million, what would you change?
Peter: More donations to environmental groups.
Greg: I never speculate on events with a low probability of happening.
Jack: I'd change my hair, for sure.
Bill: My friends' and families' lives.
May, 2020.