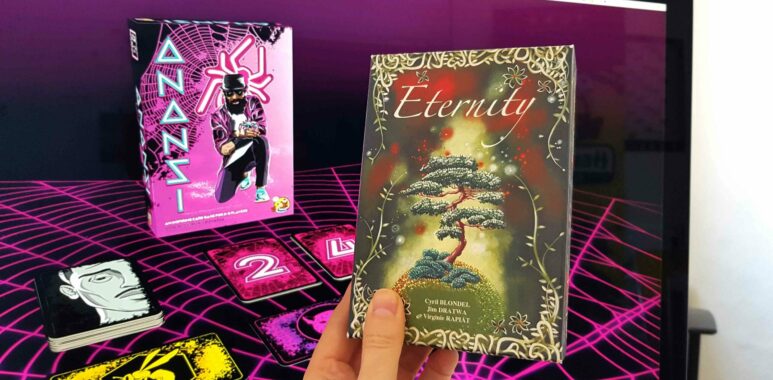 HeidelBAER News
Jim Dratwa und Cyril Blondel
News
our game designers
ANANSI – Development Inside
As with our developement insights on Spicy, we would like to give you some background information on our recently announced autumn novelties Anansi and Coyote. –By Matthias Wagner Today I want to tell you a little bit more about Anansi.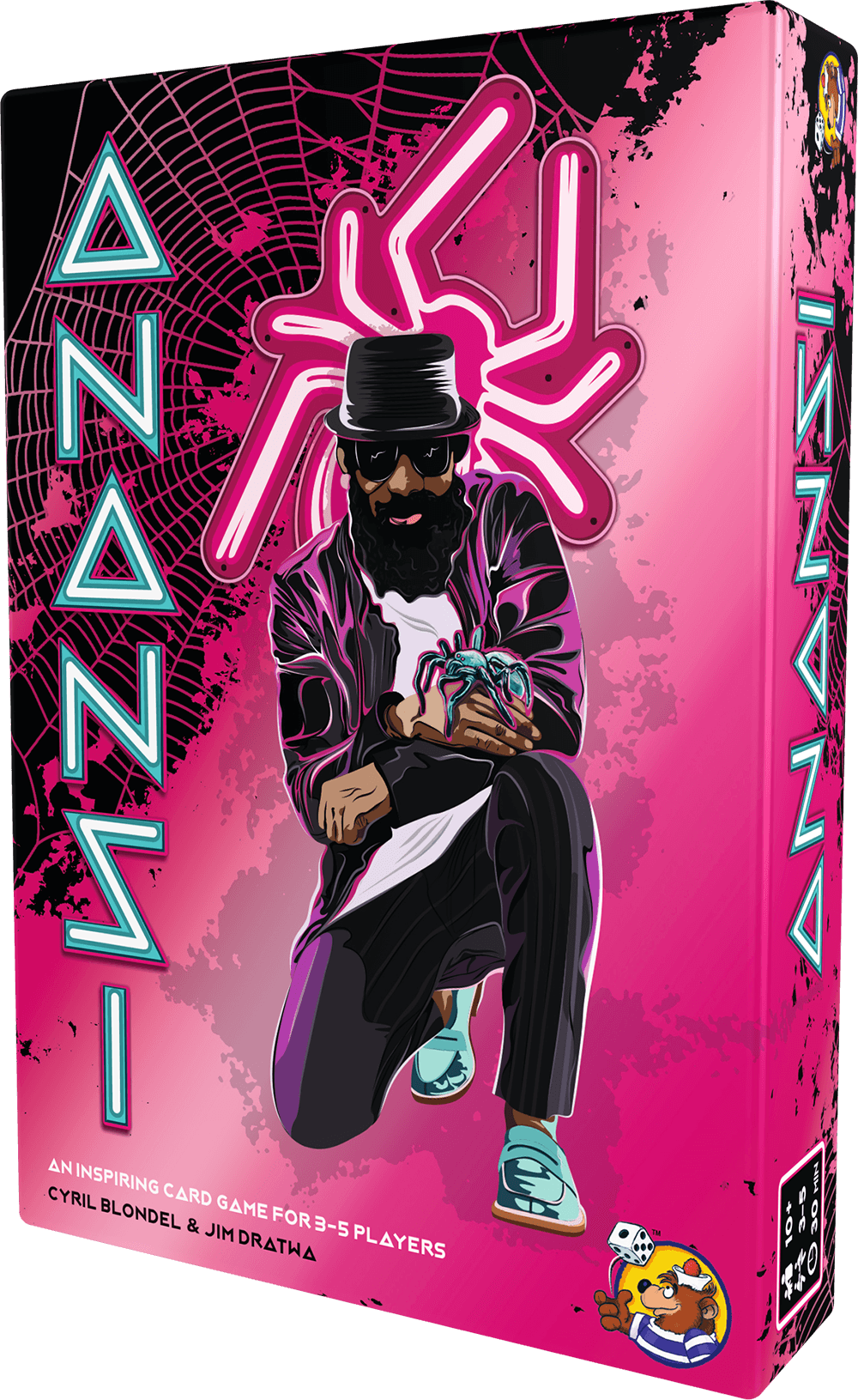 Anansi is a new version of Eternity, released 2016 by the French publisher Blackrock Games. The game was highly praised back then and often mentioned as an insider tip, but unfortunately it didn't get the attention it deserved in my opinion back then – there wasn't even a German edition. So I had every reason to be happy about the acquisition of the rights to the game and that I could start working on our own implementation right after my arrival at HeidelBÄR Games.
The special aspect of Eternity or Anansi is the estimation of the number of tricks you do in a round. Unlike other trick games, where you do so, in Anansi you don't have to commit before a round. You can (and have to) be flexible and adjust your goals during the round accordingly. This is especially important because there is another special feature: The trump color can change during a round. What may sound like chaos at first turns out to be a tactical delicacy, that should be fun for everyone due to simple rules and a high accessibility.
So what were our next steps? Did something have to be changed? Of course, we first tested the original in various constellations and also tried out various changes. But in the end we came to the conclusion that we liked the game exactly the way it is. However, we wanted to do without the scoring block and it was no easy task to find a alternative that didn't require a lot of additional material. Now you don't need a pen to play with, we don't have to keep spare blocks at hand, and using cards for keeping track of the score is more environmentally friendly in the long run than using one scoring sheet for each game. A win-win-win situation, so to speak.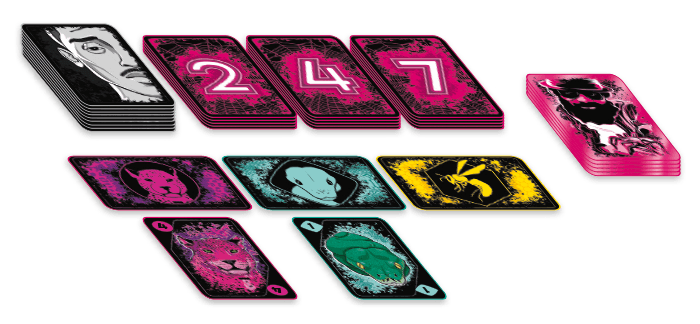 The theme of the original is about trees, the elements and harmony – sounds nice, but actually the game it's not that harmonious. That's why we wanted to change the theme from the beginning. As the title says, we ended up with the West African Anansi myth. Similar to Loki in the Nordic mythology or the coyote in the mythology of the Native Americans, Anansi is a trickster – a swindler and cheat, but his mostly selfish deeds can also lead to something good.
As with Spicy and Coyote, it was important for us to choose a special cultural background and to realize this with illustrators from the same cultural area. With Emmanuel Mdlalose and Dayo Baiyegunhi we were able to find two illustrators who enriched the project immensely and were able to authentically bring in their cultural background. Regardless of our desire to promote diversity in the board game industry, it's fun to try new things and get off the weel-trodden paths, and I look forward to continuing this product line.
Have fun playing! – Matthias