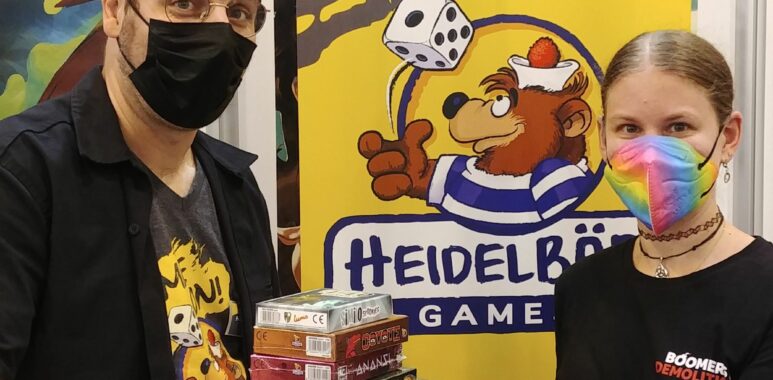 Winners at HeidelBÄR Games!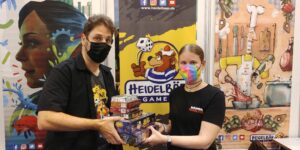 November is practically over, but we still have something to deliver to you: thank you very much for your active participation in the competitions for SPIEL'21 in Essen and SPIEL.digital! We received a total of almost 1,200 individual answers and 76 participants qualified for the two main prizes.
Our CEO Heiko was able to personally present the main prize for the competition at SPIEL'21 in Essen to the winner Maike at our stand. The winner of the SPIEL.digital competition was Ann-Kristin, who has of course already been notified. Thanks again to all participants and congratulations to the winners!
If you still want to take part, our big Christmas baking competition for the HeidelBÄRen is still running until Christmas: for the launch of the expansion of the game A LA CARTE: DESSERT, we are looking forward to your baked goods in the picture, your recipes or whatever other creative creations you upload for us. We are giving away 3 x A LA CARTE: DESSERT and a surprise each! Sign up now! P.S.: From 1.12. our advent calendar will also start, you can take part in both! https://hunt.heidelbaer.de