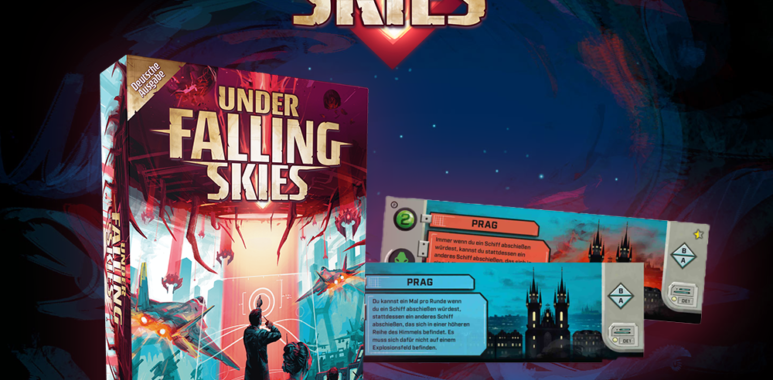 Czech Games Edition News EU
News
Prevent the alien attack on PRAGUE!
Prevent the imminent attack of the aliens on PRAG! With PRAG you now have to protect the hometown of the creators of CGE – the city tableau is included free of charge with all store orders. Get your copy and try to defend yourself against the aliens. Now the solo game is back in stock and available at our store and flagship stores. You can find an overview of our flagship stores at the end of the news.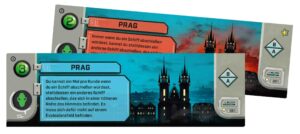 While the attacking mothership descends to Earth, humanity is forced to hide in underground bases to protect itself from the bombardment. As the leader of your base, you'll have to develop a weapon to destroy the aliens, while at the same time expanding the base and fending off the enemy ships. Can you complete the mission before your base is destroyed?
UNDER FALLING SKIES is a solo game with a campaign that spans several missions. In each mission you must lead a different city to victory over the invading aliens – or perish along with the remnants of humanity. Now including FFP2 mask and promo city tile "PRAGUE". Can you protect your city?
Verhindert den Angriff der Aliens auf Prag!
Click here for Flagship-Store-Overview