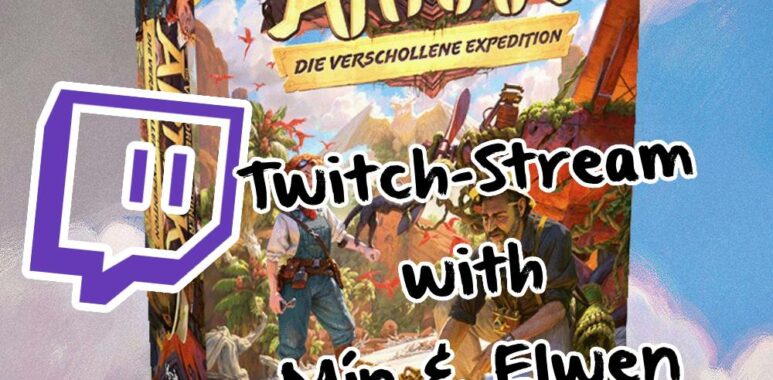 Czech Games Edition News EU
News
Tune in! Twitch stream with the Arnak designer
In case you missed the stream or want to rewatch, you can watch it on CGE's twitch channel.
In the third quarter of 2023, Lost Ruins of Arnak: The Lost Expedition, the second expansion for the worldwide award-winning gamer's game Lost Ruins of Arnak, will be released. We could already give you some information about the upcoming game (read it here), but there are two people who can do it even better: the designer of the game: Mín and Elwen.
So tune in to Czech Games Edition's Twitch channel today (March 28) at 5pm CET and be there live when they present the expansion and give an insight into its development. There will also be the opportunity to ask questions. So take advantage of this unique opportunity to meet the two!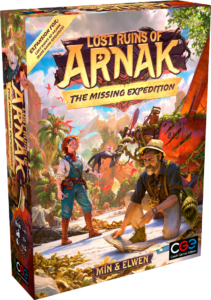 Lost Ruins of Arnak: The Missing Expedition will be released in the third quarter of 2023 and is available for preorder in our online-shop. You can also be notified there as soon as the game is released.
The game is the second expansion of the acclaimed game Lost Ruins of Arnak and again by Elwen and Mín.
The expansion includes numerous new game materials, such as two new expedition leaders, new research bars, new fear, item and artifact cards, as well as location, guardian and helper tokens. In addition, the expansion includes a campaign mode that can be played solo or cooperatively.