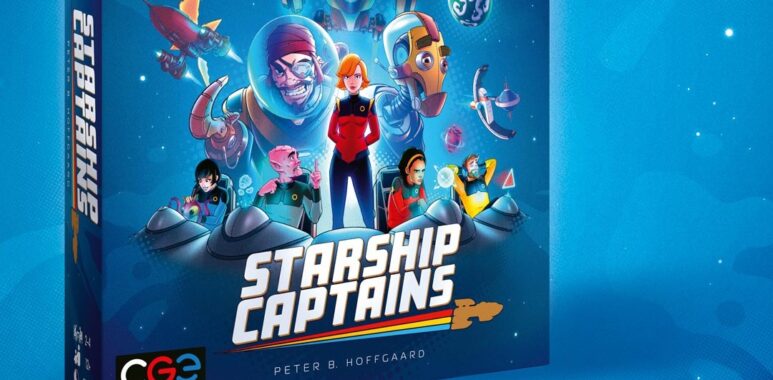 Czech Games Edition News EU
News
Starship Captains wanted! New CGE title to be released in autumn 2022
Hailing all Starship Captains! We're excited to announce this new euro-style action selection and engine building game coming from CGE this in Q4 2022! If you're a fan of #StarTrek and other #scifi series classics, you don't want to miss this delightfully geeky homage! The board game for 2 to 4 players will be released in German via HeidelBÄR Games at SPIEL'22 in Essen, Germany and into trade at the same time as well.
Explore a galaxy full of dangerous pirates and interplanetary missions, as you manage, train, and promote your crew to improve their diverse skills. Then harness the power of cool alien technology to help your crew tackle goofy missions through the stars and beyond.
The vibrant galaxy holds many peculiar mysteries to explore and uncover! Skillfully manage your team of cadets, ensigns, androids, and officers to make the most of their unique abilities—all while balancing essential ship roles, completing unique missions, and upgrading your ship with powerful engine-building alien technology.
Do you have what it takes to deftly command your crew and become the best captain in the cosmos? We'll see. Now go—boldly!
Starship Captains, to be release in autumn 2022, German language edition via HeidelBÄR Games, by Czech Games Edition – CGE – , author Peter B. Hoffgaard, gaming material: 4 dual layer player boards, 1 main star map board , faction tracks, missions deck, technology deck, miniatures, reference cards, scorepad, tokens, UVP 59,95 € (German Edition)
Subscribe to the BGG profile to stay up-to-date, and don't miss your chance to win a free copy in the Starship Captains BGG Contest — running now through May 30th! https://cge.as/scbgg!