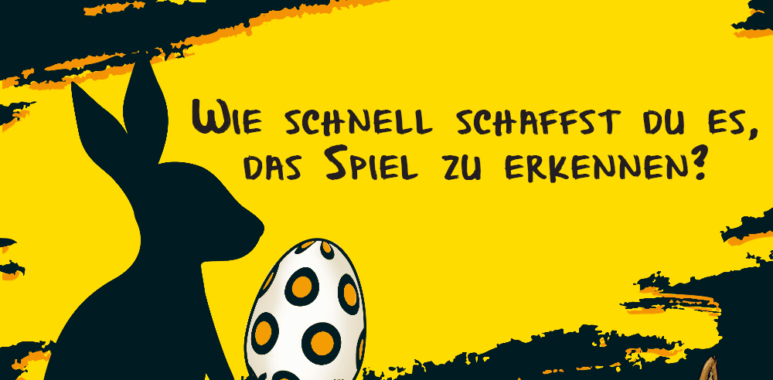 Community
HeidelBAER News
News
In this year's Easter raffle, the Easter Bunny has hidden our games in photos. These games must now be discovered and guessed as quickly as possible. Every day he shows us a different game that there is also to win on the respective day. Whoever guesses all the games correctly has the chance to win our spring package. The spring package consists of an Animal Poker, a Sweet&Spicy, a Hungry Monkey, two exclusive HeidelBÄR t-shirts and more mercenaries.
Every day between 11.04 and 18.04, from 8 a.m. every two hours until 6 a.m. of the following day, a piece more of the picture on which the searched game is depicted appears. After the searched game has been solved, no more tips can be given. So it's more worthwhile than ever to look in more often. In addition, the chances of winning increase the faster you guess the game. The chances of winning the daily prize are structured as follows:
8 a.m. = seven times the chance to win
10 a.m. = sixfold chance to win
12 p.m. = fivefold chance to win
14 p.m. = fourfold chance to win
4 p.m. = triple chance to win
6 p.m. = double chance to win
From 20 p.m. = single chance to win
Pay attention to the correct spelling of the game. You can orientate yourself by the title of the game on our website. Titles of expansions are not searched. It can happen that the game cannot be recognized from the beginning.
Now we wish you a lot of fun guessing!