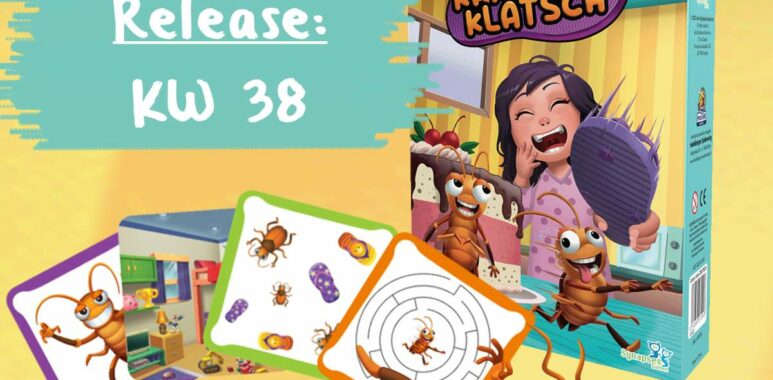 On to the cockroach hunt – Jooky Jooky will be released in CW 38
Ah cockroach?! Don't fly off the sandal! Jooky Jooky, the german version of Synapses Games new entry will be available in our online-shop in CW 38! It was written by Koby Ben-Aroush and is a chaotic and cheerful game of skill for the whole family, which not only tests your reaction and decision-making, but also challenges your grey cells! It's up to you to go cockroach hunting with sandals. Jooky Jooky is for 2-5 persons and will be published in German by us HeidelBÄRen.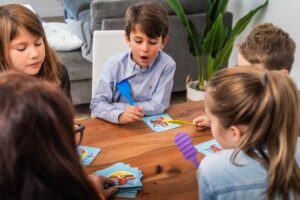 An uninvited guest is up to no good before your eyes. So quickly arm yourself with the nearest slipper and go! With 50 challenge cards, Jooky Jooky tests your speed and observations kills. The game has easy to understand rules and offers great fun while playing! It doesn't matter if big or small, young or old, human or cockroach, everyone gets their money's worth! If you are looking for a game that develops your cognitive skills and healthy competition, this is the game for you!
And that's how Jooky Jooky is played!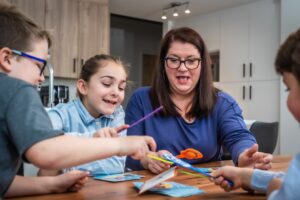 Take your claps and place the cockroach in front of you. From now on, the goal is to score points every time a card is revealed from the deck.
From now on, every challenge card is a yes or no question. All challenge cards are yes or no questions. Whenever you answer yes to the task, you have to swat the cockroach in front of you. If you answer no, you hit the challenge card.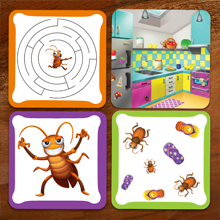 When you uncover a Maze, you have to quickly find out if the Jooky can find a way out of the maze. In the Hide and Seek, you have to find out whether there is a cockroach on the map or not. Sometimes it hides, so look carefully. In Alive, you have to look closely and see if the cockroach is still alive. And last but not least, there is Majority. Here you have to check if there are more cockroaches than sandals.
Especially cunning: sometimes ladybugs have cheated their way into the picture, don't confuse them with the cockroaches.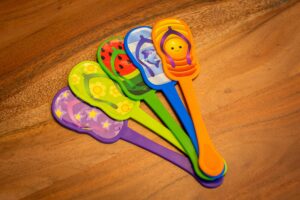 With its exceptional mix of decision-making, challenges and quick reactions, Jooky Jooky offers a unique experience that keeps things exciting until the very end. And let's face it, it's just a lot of fun to swat on the table with those little sandals. Combined with the beautiful graphics, especially your younger players will have the time of their lives! So what are you waiting for?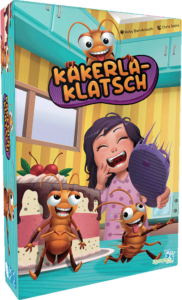 Jooky Jooky is for 2–5 people, from 6 years, and lasts 15 minutes. The game by Koby Ben-Aroush contains 50 challenge cards, 5 sandals, 1 sticker sheet, 1 cockroach marker and 1 game manual. The german version of the fast-paced reaction game is expected to be released in CW 38 of 2023 by us HeidelBÄRen for MSRP €19.95.  You can pre-order it in our online-shop or get notified when it is available.