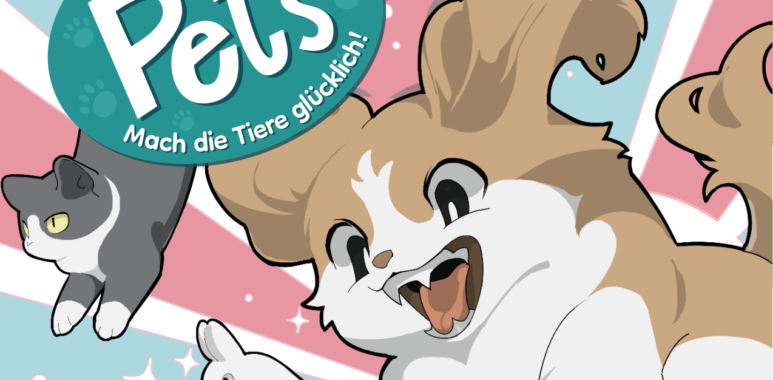 Makes the animals happy – Super Kawaii Pets available now
Now it's getting cute! Super Kawaii Pets by William Cavaglieri is now available in German from HeidelBÄRen. The family game is all about cute animals that need to be made happy. Collect sad animals, give them affection, food as well as care and make them happy again. As a reward, they will then beam happily at you. The cuddly card game impresses with a beautiful illustration and a special glitter effect of the happy animals.
With Super Kawaii Pets, we have for the first time localized a game from our Italian partner Studio Supernova to present you probably the cutest game of the year. The card game is available in our online store and in well-stocked specialty stores.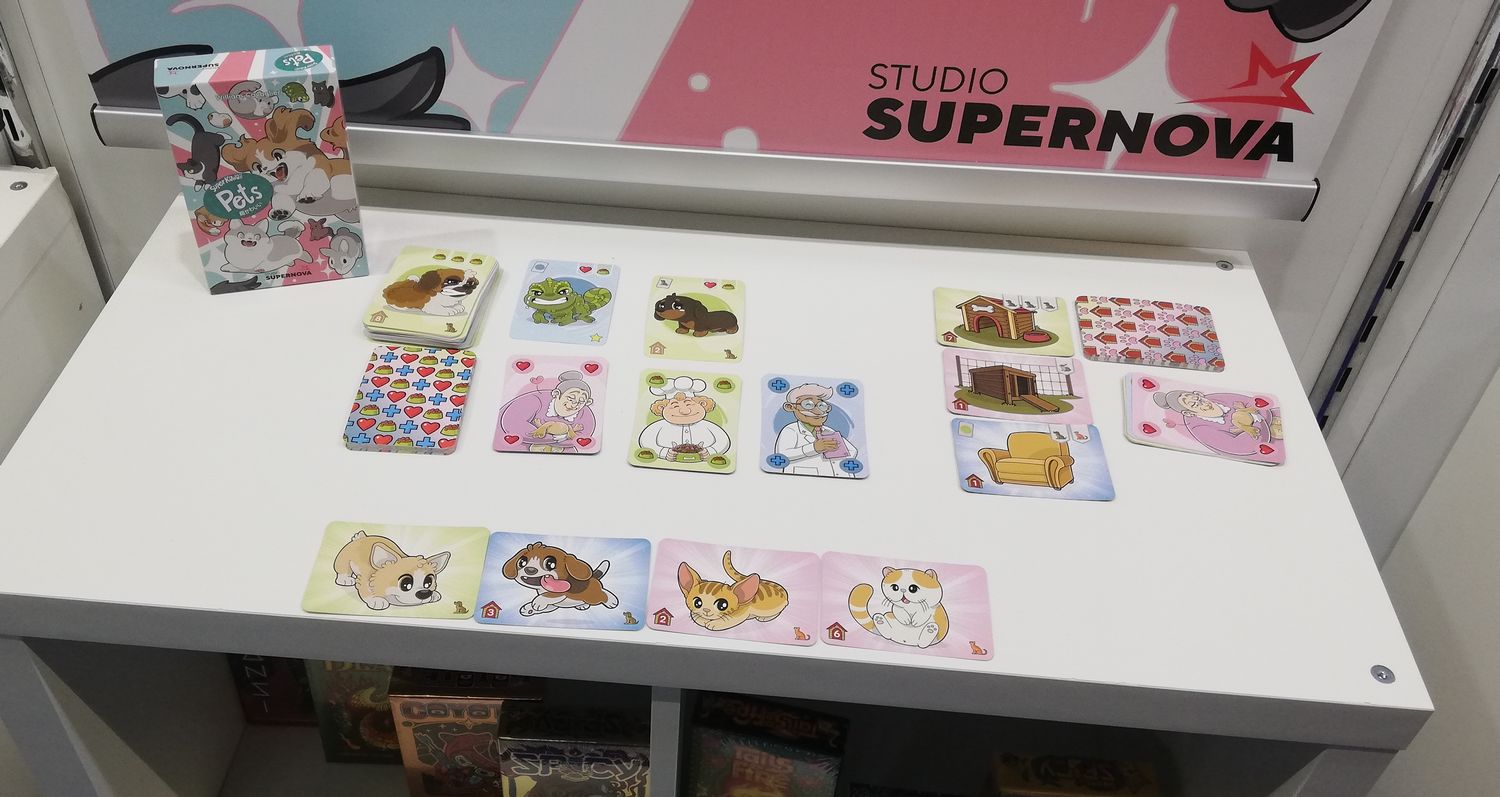 Super Kawaii Pets can be played alone or with up to four people. Collect sad animals and take care of them. On the card you can see if the little rascal is hungry, sick or lonely. Use the help cards to help the sad pets back to happiness. You then turn the cards over to the happy side and place them in front of you. If you have collected certain animal combinations, you may also draw a location card for even more luck points. Some cards even have bonus effects that add tactical elements to the game. So not only does it look great, but it also offers you an appealing game system.
Once a person has collected ten lucky animals and location cards, the game ends, and the winner is the person who has collected more points. The animals have different needs and therefore give different amounts of points. But they all have one thing in common: they are super cute!
High fun even on your own
In the solo game, you play against time. Simply take a deck of 9 cards. This is your time pile. At the beginning of each turn, you put down one card. If you have 10 lucky animals or places in front of you at the end of your last turn, you win. In addition, depending on how many points you have scored, your relationship with your animals will change, for example, they may love you or just accept you.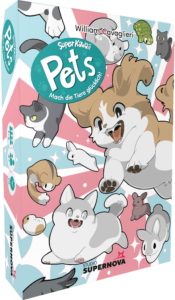 Super Kawaii Pets is written by William Cavaglieri and is for 1-4 people ages 8 and up, and one game lasts about 20 minutes. The game includes 85 cards and 1 instruction sheet. Due to the language-neutral design, the card game is perfect for entertaining rounds with family and friends. From now on, you can buy the game in our online store or in well-stocked local stores for MSRP €17,95.
You don't know where a local retailer is in your area? Find out here.