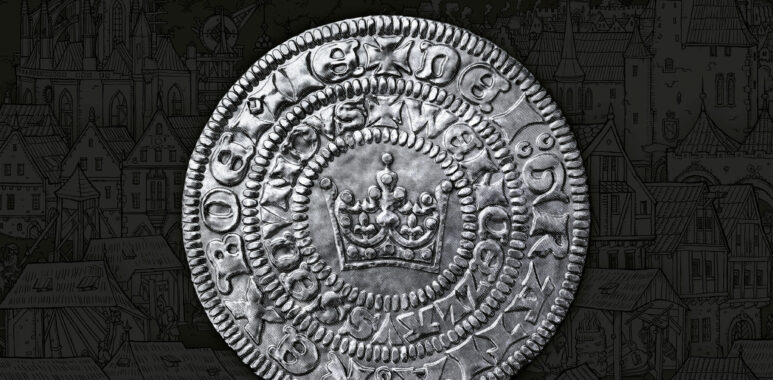 Czech Games Edition News EU
History
News
"Kutná Hora – The City of Silver" announced! The new city building eurogame by Czeche Games Edition!
Kutná Hora, one of the most important and central trading cities in 14th century of Central Europe, gets an exciting and challenging board game adventure that focuses on real-time trading, building and player interaction! Our partners at Czech Games Edition are excited to announce their new 2-4 players adventure Kutná Hora – the City of Silver for October 2023 and we at HeidelBÄR will be just as excited to localize it. The release will take place at Spiel'23, world's biggest consumer fair for games! Spiel'23 will take place on October, 5th – 8th.
In Kutná Hora – the City of Silver, you and your fellow players take on the role of guild masters in Kutná Hora. After silver was found there, a time of rapid economic growth and expansion began. It's up to you to mine silver and develop the city according to your wishes – but don't forget the needs of the common people!
Kutná Hora – the City of Silver is a historical city-building eurogame that features a functioning real-time economy based on the supply and demand principle as a core element of player interaction. Each player action has a direct impact on the dynamic economic systems as you expand your mines and build infrastructure on a shared game board.
Each round, you take turns selecting double-sided action cards from your hand. These let you pursue your strategic goals. You can mine, buy new building grounds, take care of the necessary permissions or construct buildings for the affiliated guilds. You can also use the profits from production to build the Cathedral of St. Barbara. Mine and smelt ore to accumulate your wealth of silver to expand this beautiful, historic city, but be careful to balance your personal goal with the need to promote the growth of the city. Everything is interconnected, and sometimes the path to personal victory depends on the prosperity of the masses.
Kutná Hora – the City of Silver is designed for 2–4 players, ages 13 and up, and lasts 30 minutes per player. The game contains 1 Main board, 1 Supplementary board for the buildings offer, 4 Dual layer player boards, 2 stands for the market decks, St. Barbara tiles, Guild tiles, building tiles, Mine tiles, Councilor tokens, Cardboard coins, Action cards, Market cards, Setup cards, Set of tokens for each player (buildings, mines, plots, points, reputation, and production trackers),1 Rule book, reference sheets for each player. You can pre-order Kutná Hora – the City of Silver by Ondřej Bystroň, Petr Čáslava & Pavel Jarosch in our online store for MSRP €59.95 or get notified when it is available in October 2023.