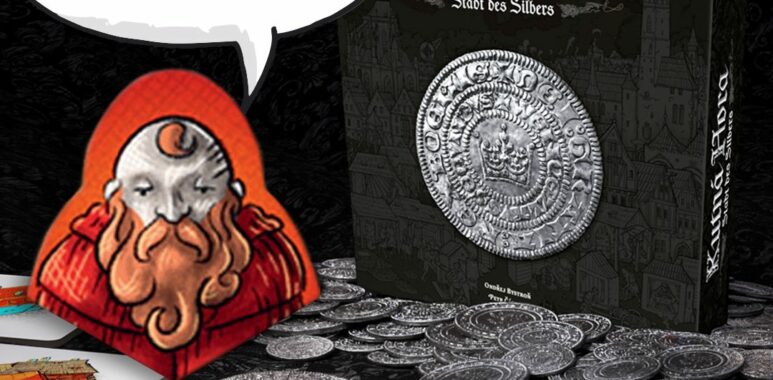 Czech Games Edition News EU
News
Kutná Hora – City of Silver is now avaible!
Become part of the history of Kutná Hora now! The new Eurogame from Czech Games Edition is now available from HeidelBÄR Games in German. The game was created by Ondřej Bystroň, Petr Čáslava and Pavel Jarosch and could already be played at SPIEL23, where it was so popular that it was sold out by the weekend of the fair!
Kutná Hora takes you to Kuttenberg, one of the most important and central trading towns in Central Europe in the 14th century, where it is up to you to mine silver and develop the town according to your wishes. The historical city-building Eurogame offers a functioning real-time economy in which the supply and demand principle is a core element of player interaction. Every action you take has a direct impact on the dynamic economic system as you expand your mines and build infrastructure on a shared game board.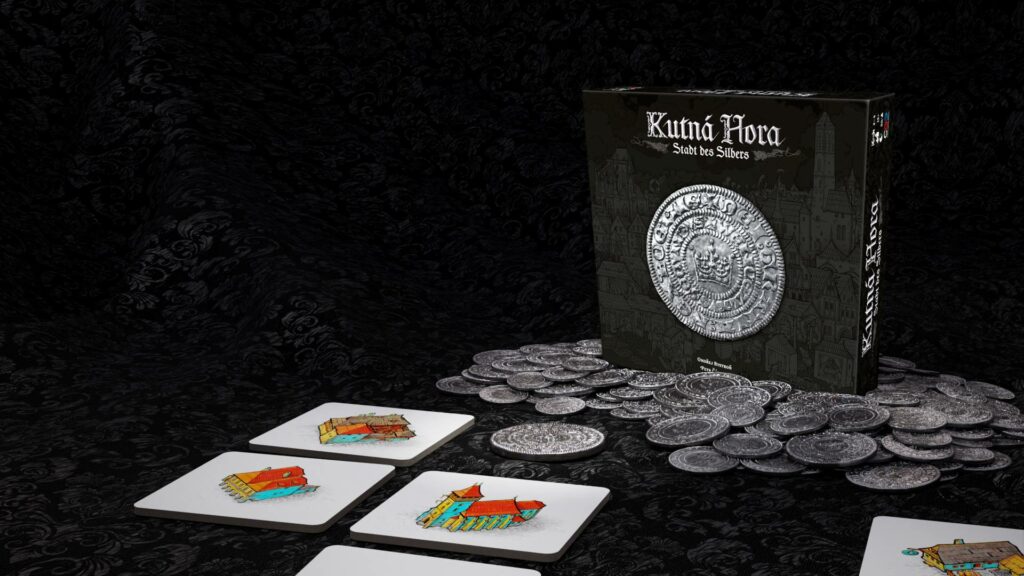 Each round, you take turns choosing action cards from your hand. These let you pursue your strategic goals. You'll go mining, buy new building plots, take care of necessary permissions or construct buildings for the affiliated guilds. You can also use the profits from production to build the impressive Cathedral of Saint Barbara.
Mine and smelt ore to accumulate your wealth of silver to expand this beautiful, historic city, but be careful to balance your personal goal with the need to promote the city's growth. Everything is interconnected, and sometimes the path to personal victory depends on the prosperity of the masses.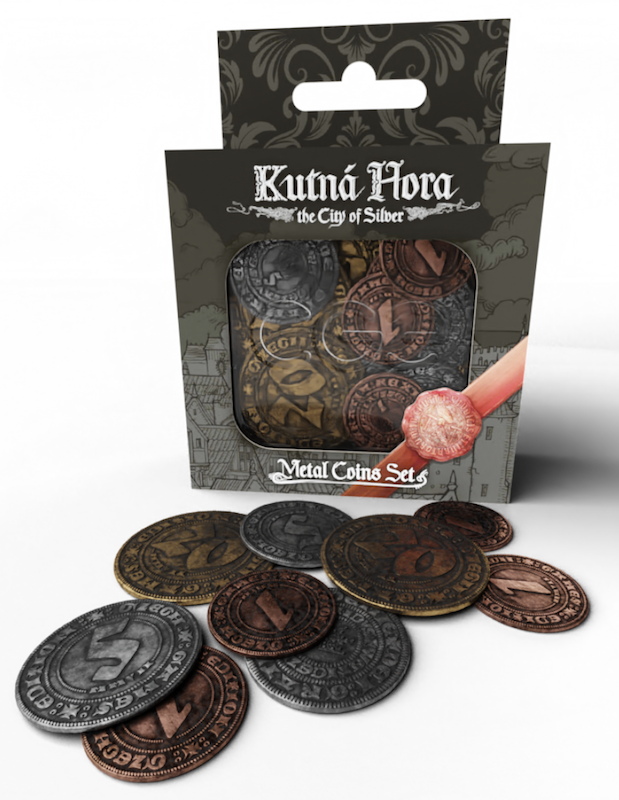 Get our Kutná Hora: Premium metal coins if you want to make the economic system in Kutná Hora even more realistic. The coins are based on the Prague Groschen, the coin that has been minted from the silver of Kutná Hora for over 200 years.
The package contains metal coins in the following denominations:
10 TWENTY
16 FIVE
25 ONE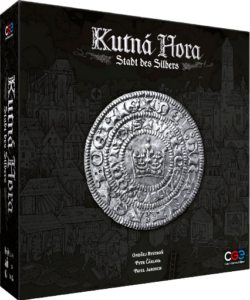 Kutná Hora – the City of Silver is for 2–4 players, ages 13 and up, and takes about 30 minutes per player. The game contains 1 game board, 1 building supply supplement board, 4 double-sided player boards, 2 stands for the market tokens, St. Barbara tokens, guild tokens, building tokens, mine tokens, councilman tokens, cardboard coins, action cards, market cards, setup cards, set of tokens for each player (buildings, mines, plots, score, reputation and production trackers), 1 game manual, reference sheets for each game piece. You can buy the new game Kutná Hora – City of Silver by Ondřej Bystroň, Petr Čáslava & Pavel Jarosch from us in our online store or in a flagship store for 59,95 € in German and English