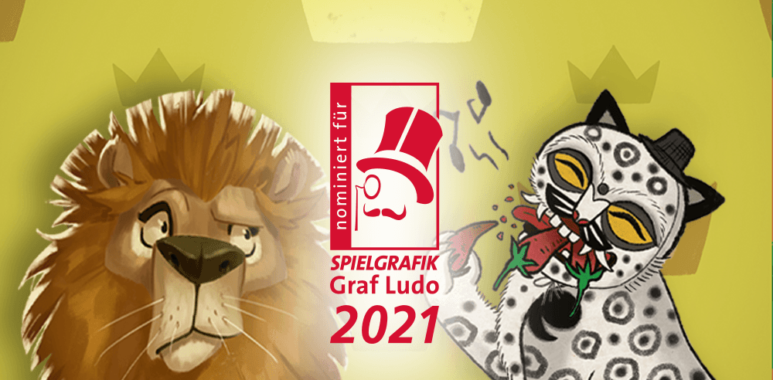 Hottest graphic honoured by Graf Ludo
Our hottest card game Spicy is nominated for the prestigious Graf Ludo 2021 game graphics award! The title is among the best 3 in the category "best family game graphic". The Korean illustrator Jimin Kim had a huge success with her first work in the card game sector, Spicy. This year, Spicy has already been nominated twice for the prestigious US game award, Golden Geek, and was recommended by the Spiel des Jahres 2020 jury. The Graf Ludo 2021 will be awarded on the 1st of October 2021 during the modell-hobby-spiel in Leipzig.
---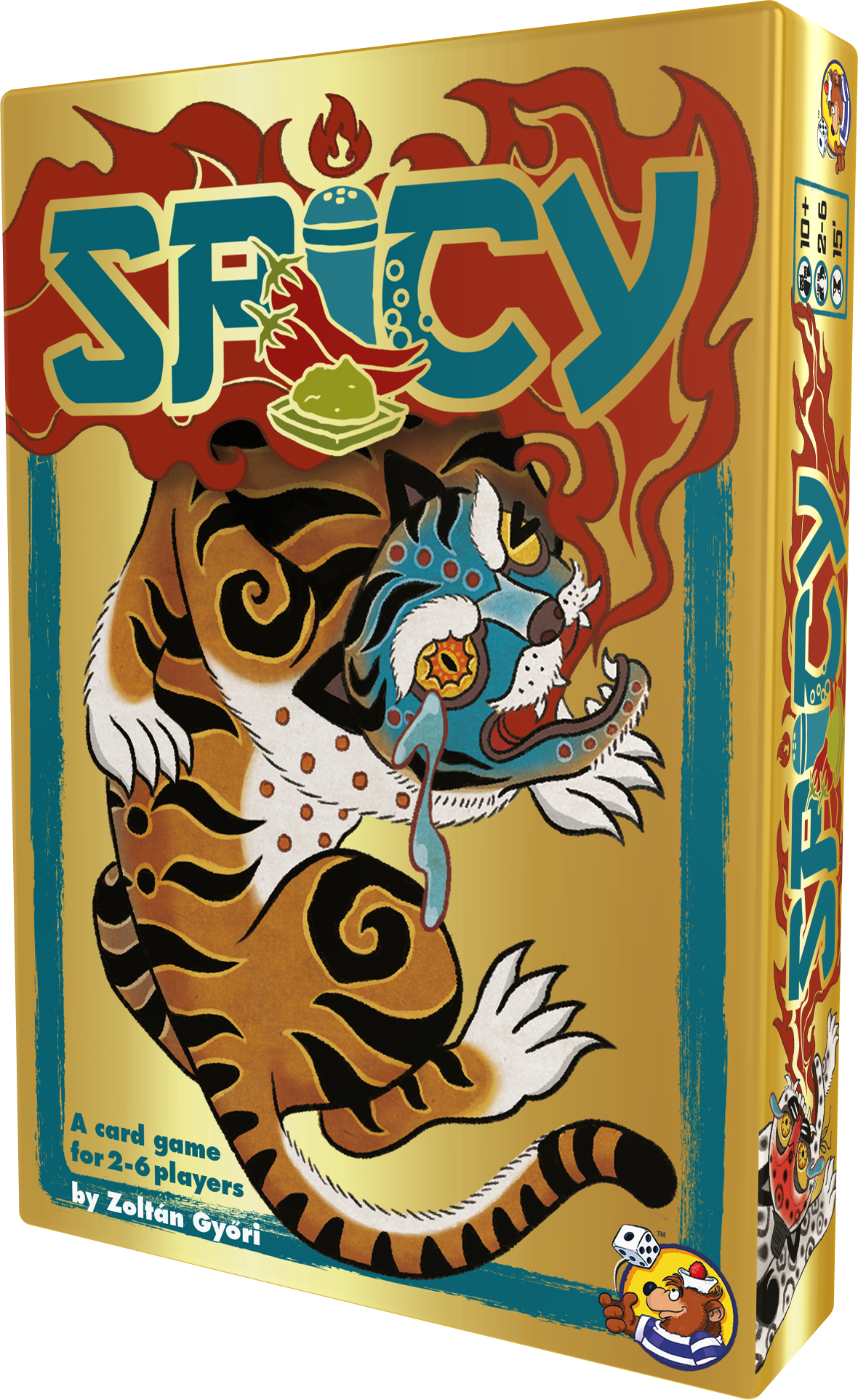 Our unique bluffing card game Spicy for 2-6 people, from 10 years and up is among the last 3 titles of the Graf Ludo 2021 game graphics award in the category "best family game graphics". The card game of our Radiant Culture Series, published in 2020, convinces with the extraordinary shiny metallic print of the game box and card back, as well as with the traditional illustrations of the cats by Jimin Kim. Each cat is an individual work of art and differs visually from the other cats. Besides the beautiful graphics, however, Spicy also offers every kind of fun. So it is not surprising that Spicy has already been published in 15 countries in 11 languages, as it offers a lot of excitement and enjoyment. Due to the ingenious bluffing system, Spicy provides a different game feeling than normal bluffing games. With the card played, you can try to deceive your fellow players with both the card number and the type of spice. Even if the other player recognises the bluff, he has to say whether the spice or card number is wrong, which helps new players who are not familiar with bluffing. Therefore, the game system with its simple rules is perfectly suited for beginners. However, the 6 special cards, which change the game every time, are also a treat for frequent players.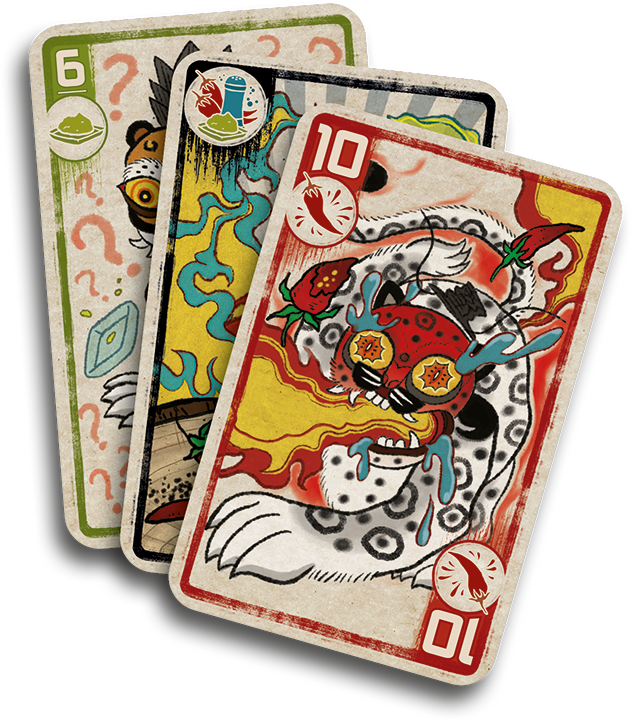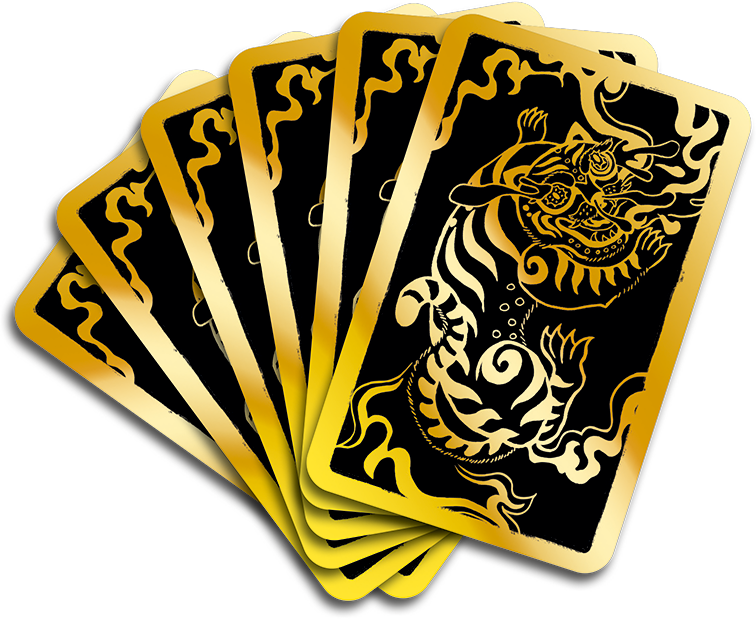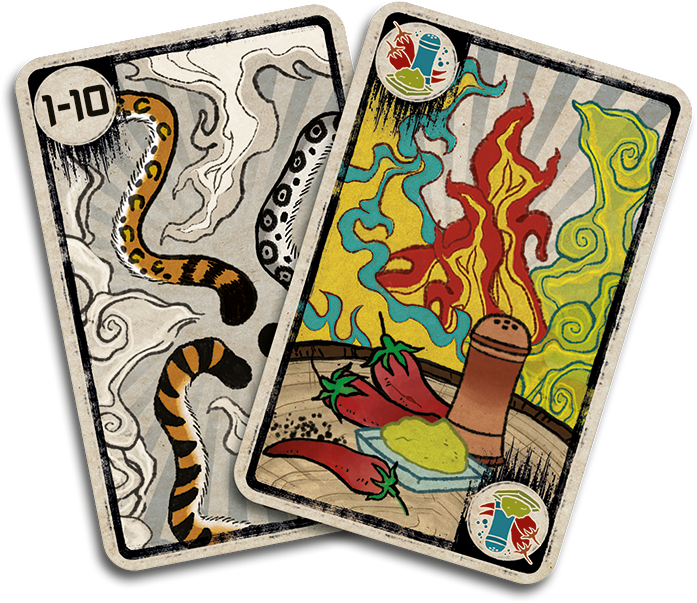 The award ceremony for the Graf Ludo 2021 game graphics prize will take place on 1 October 2021 at 10 a.m. at the modell-hobby-spiel exhibition in Leipzig. The Graf Ludo award has been presented since 2009 and is intended to promote a "quality-oriented approach to the cultural asset of games". The Graf Ludo game graphics award is presented for new games of the two current years. The winners are selected by the expert jury.