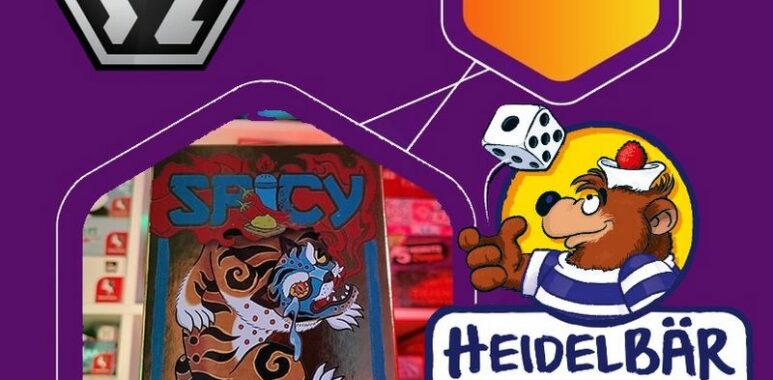 On Sunday, 30.10.2022, the HeidelBÄR GAMES – Sunday will take place in Area52 (Austria). From 14:00-22:00 you can play our games, including the brand new Hungry Monkey. Register here quickly for this exciting gaming event.
Area52 is a popular gaming lounge in Austria, where gaming fans can live out their hobby to the full. In addition to numerous gaming PCs, consoles, cell phones, tablets and a Nintendo area, there is also a large board game library with many popular games. Homemade board game tables are also available for playing.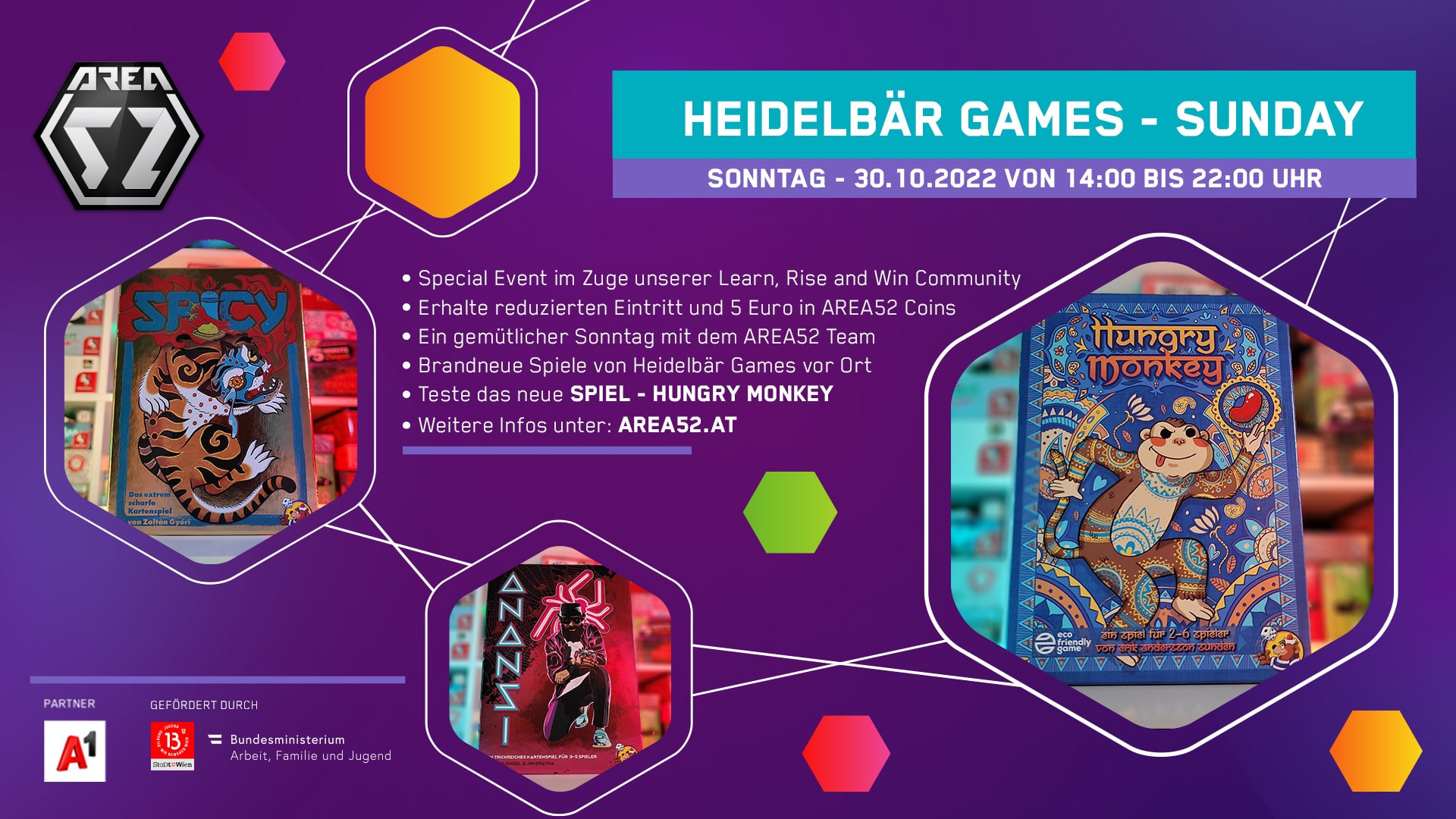 We from HeidelBÄR Games support Area52 with games for the board game library. You will find Animal Poker, Anansi, Blaze and this year's novelties Hungry Monkey and Sweet & Spicy. Also games from our partner publishers, like Similo: Harry Potter, Galaxy Trucker or Codenames Duett XXL can be found there.
On Sunday (30.10.2022), the HeidelBÄR Games Sunday will take place as part of the "Learn, rise and win" workshops. Besides a reduced entrance fee, you can expect a comfortable Sunday with lots of games.