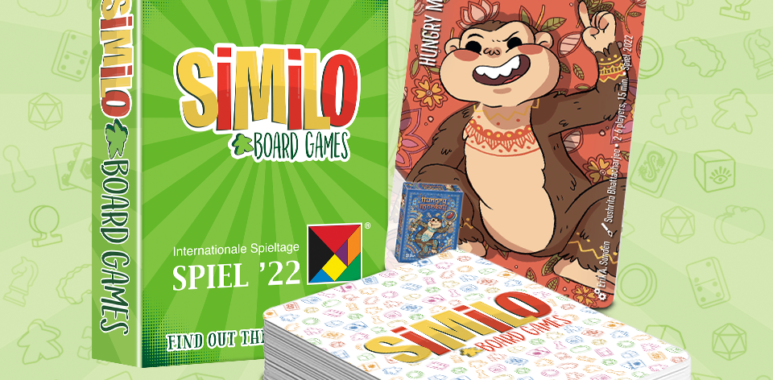 HeidelBÄR Games: SPIEL22 Similo Special Deck
As you stroll the halls of Spiel '22 you may come across a deck from the Similo series that is quite different from the others. The best part? You can seize your copy for free! If you're curious to know more, well, read on!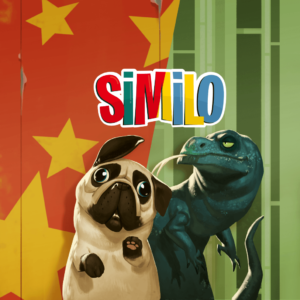 In collaboration with us and several other companies, Italian publisher Horrible Guild has produced "Similo: Board Games", a special deck of the popular series of cooperative deduction games where you must guess one secret game among many of the new releases debuting at the fair this year!
The list of partners involved in this initiative is quite long: AMIGO Spiel + Freizeit, Ares Games, Board and Dice, CGE, CMON, Cranio Creations, Days of Wonder, Devir Iberia, DV Games, FryxGames, Gamelyn Games, Gigamic, Hans im Glück, Heidelbaer, Horrible Guild, Iello Games, KOSMOS, Lucky Duck Games & Cardboard Alchemy, LudiCreations, Ludonaute, Matagot, MEBO, Mojito Studios, Pandasaurus Games, Pendragon, PHALANX, Post Scriptum, Ravensburger Germany, Rebel Studio, Red Glove, Restoration Games, Sitdown-games, Spielworxx, Stonemaier Games, Synapses Games, Thundergryph Games, Triton Noir – Ubisoft, WizKids.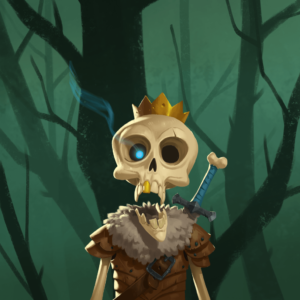 Will you be able to find out the secret board game? Seize a deck (it's free if you buy one of the games portrayed in the deck!) and celebrate with us the whole board game industry!
You will find Similo: Board Games at our booth (C1 121), at SPIEL's booth (3H 100), at Horrible Guild's booth (3F 111), and at the booths of the other participating partners. The deck will only be available while stocks last, so make sure to grab yours before it's too late!