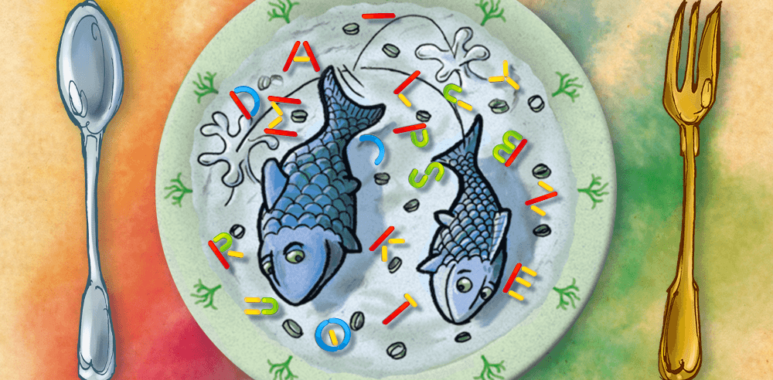 Game recommendation for a theme night – part 2
We present you a game recommendation for a theme night. Included are titles for future star chefs and word acrobats. Our menu today is for casual and frequent players.
For future star chefs

These games will take you to an exciting kitchen. Here, as in the real job, skills with spices and pans are important.
A la carte – In the game A la carte for 2-4 players aged 8 and up, from the author Karl-Heinz Schmiel, you are probably in the craziest kitchen you know so far. Your task is to prepare various dishes. You have to choose tasty dishes, for which you have to preheat the stove correctly and turn the pan skillfully. If this doesn't work, your meal is useless and will go down the drain. Only the most skilled cooks will be able to create a fabulous menu.
Perfect for budding star chefs!

A la carte: Dessert – In the expansion to A la carte, it's now back to the kitchen with 2-5 players aged 8 and up. The selection of recipes is now even larger and in the kitchen it is now even more hectic, because a 5th cook can now also take a place with the star chefs. With the new salt dishes you can surely convince even the pickiest gourmets.
Perfect for cooks who want to be more challenged!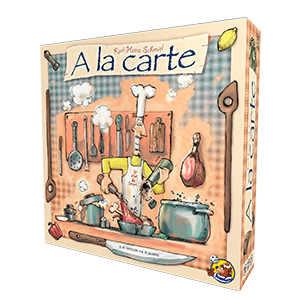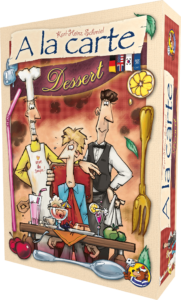 For wordsmiths
Attention inventive minds: With the games around words and speed you can put your skills to the test. There is only one rule: be creative!
Decipher – In the Letter Piece Game Decipher for 2-4 players aged 10 and up by the authors Bill Eberle, Greg & Peter Olotka you can let your creativity run wild. You have to invent secret words from 3-6 letters and then decipher them piece by piece. You build your words from 4 letter parts, which the other players have to combine to guess the right word correctly.
With enough skill can get points during the game and win.
Perfect for puzzle fans with great imagination!
Wordsmith – In this Letter Piece Game for 1-4 players by authors Bill Eberle, Jack Kittredge, Greg & Peter Olotka you also have 4 letter pieces. This time, however, the goal is to combine the letter pieces as quickly as possible to create the most and the longest words. Get creative but don't think too long, because whoever guesses the word faster will get the points and kick you out. Ready, steady, go!
Perfect for word fanatics! 
Tags – The game Tags for 2-4 people by Spartaco Albertarelli is not only about speed, but also about collecting as many points as possible. The task is to find words that both fit into one of the four presented categories and contain one of the four presented initial letters. And you have only 15 seconds. But also pay attention to the other players: make sure that the words really fit, otherwise you could lose important points. Convince with unique words and a great imagination.
Perfect for ambitious and critical players!