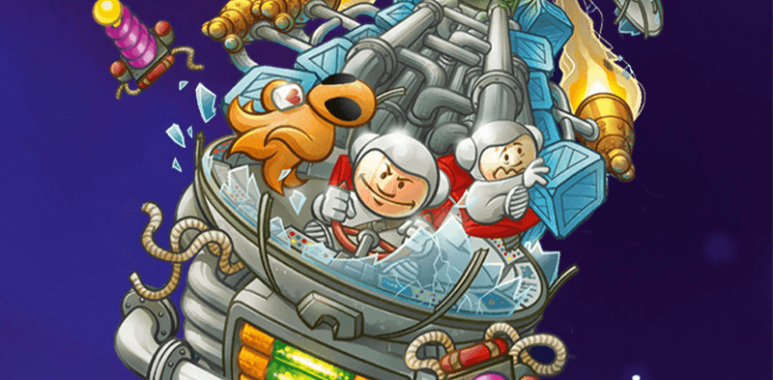 Czech Games Edition News EU
HeidelBAER News
News
Galaxy Trucker: Keep on Trucking will be released this week
At Spiel22, the fast-paced family game Galaxy Trucker and the new expansion Galaxy Trucker: Keep on Trucking could already be played at our demo tables. Now the german version of the galactic expansion is also on its way to stores and will land there in the course of the week. Galaxy Trucker: Keep on Trucking is by Vlaada Chvátil and published by Czech Games Edition. HeidelBÄR Games will publish the expansion in German.
More possibilities – more chaos for your delivery tour through space
Galaxy Trucker is a very popular family game, of which the second edition was released last year. There were some changes compared to the old version, such as simpler rules (especially for the first game), revised ship boards, a fresh new design and a campaign mode. With Galaxy Trucker: Keep on Trucking the first expansion for the second edition has now been released. Both the basic game (German and English) and the expansion (German) are available at HeidelBÄR Games, online and in specialized stores.
Galaxy Trucker: Keep on Trucking includes five expansions for Galaxy Trucker, which can be used individually, but also in combination with each other. The game adds new ship classes, new ship building components, new adventure maps, Rough Routs and new aliens with unique abilities. This will make your flight through space even more chaotic and fun.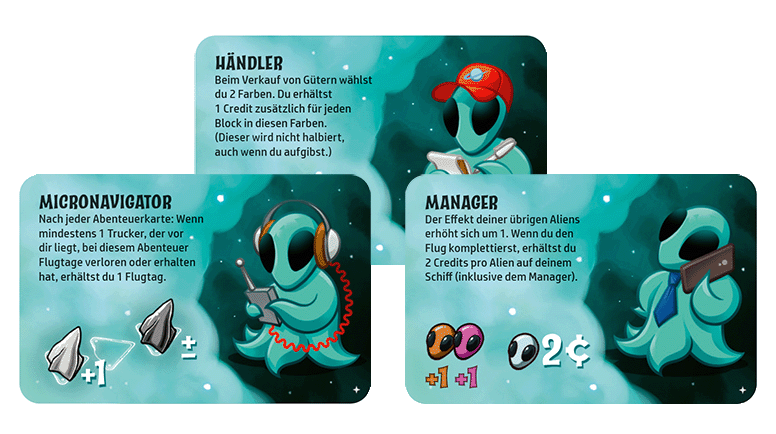 The new technologies include not only 52 new parts tiles for your spaceship, but also additional astronaut figures, goods blocks and new alien cards, including alien figures.
You've had your ship for a long time, and it's about time for something new? Then look forward to three new and exciting ship designs! True to the motto: Only meteorites made bigger impacts.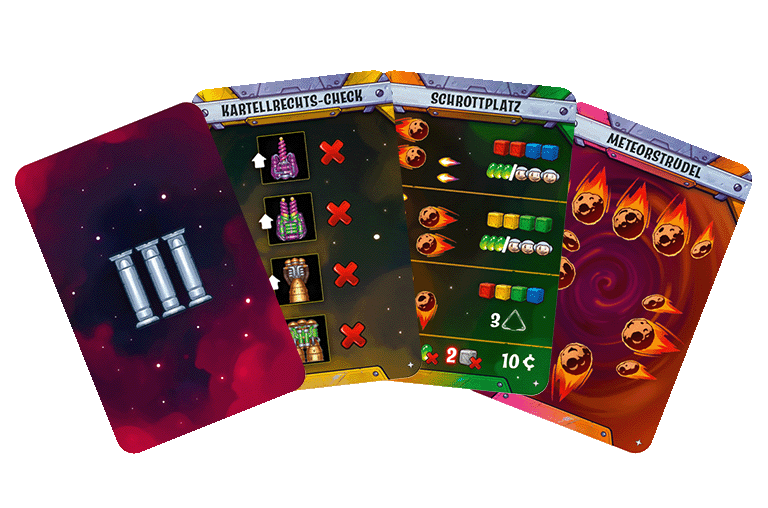 New adventure cards are also available. They are harder than the previous ones and are mixed into the regular deck. Thus, you will travel to fascinating places, such as the interstellar junkyard or a meteor vortex.
The Transgalactic Trek offers a longer game experience, with a campaign spanning three flights (games). The expansion adds two new titles that can be awarded during the campaign.
Are you an experienced trucker and tough challenges don't scare you? Then the Rough Roads are just perfect for you. The tracks come in hard, extreme and insane difficulty levels. Depending on the difficulty, you'll draw cards before the game that specify special rules for the flight.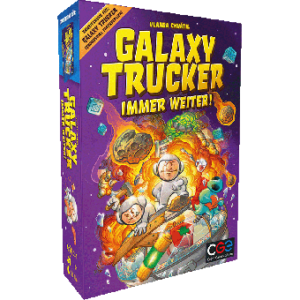 Galaxy Trucker: Keep on Trucking is for 2-4 people, 8 years and older players. The game by Vlaada Chvátil lasts about 30 minutes and is the first expansion for the 2nd edition of Galaxy Trucker.
The game includes: 52 new part tiles, 12 additional astronaut figures, 6 alien cards, 4 alien figures, 20 additional goods blocks, 9 new adventure cards, 3 new spaceship types, 2 new titles for the Transgalactic Trek and 21 crass routes.
You are a captain of a spaceship for the first time – and you don't know Galaxy Trucker yet?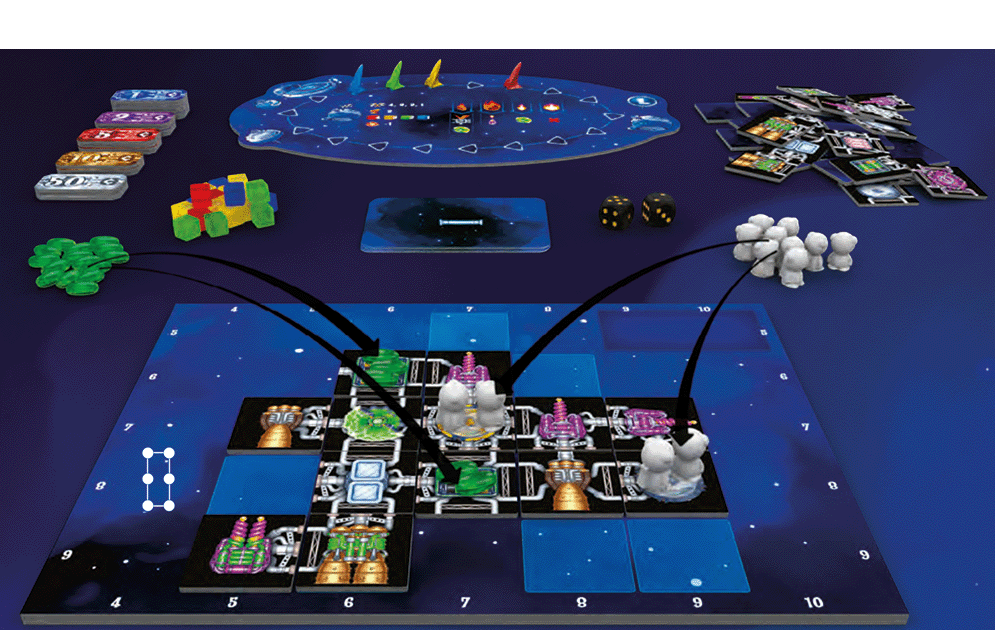 Galaxy Trucker is a fast-paced and fun family game in which 2 to 4 people scour the pile of tiles in real time, feverishly trying to grab the most useful component tiles to build their spaceship.
Once the ships are launched, players find themselves in dangerous situations and scramble for financial opportunities – each hoping to get the most valuable cargo and arrive with their spacecraft as intact as possible. This is easier said than done, as many dangers ensure that parts of the ship, cargo and crew will be lost in the depths of space, not can! Players earn credits by delivering goods, defeating pirates, owning the best looking ship and reaching their destination before the others. The goal of the game is to have the most credits at the end.