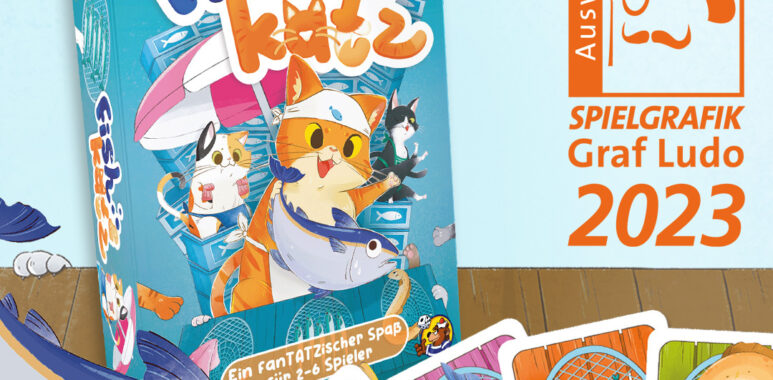 Fish & Katz is on the shortlist for Graf Ludo
Our fast-paced family game Fish & Katz is among the games with the most beautiful game graphics 2022 and have been selected for the Graf Ludo 2022 shortlist. We HeidelBÄRen are very happy that Fish & Katz about the nomination of our game in the category Most Beautiful Children's Game Graphics. In July, three games will be announced in each category to decide the winner among themselves. In August, the respective winner will then be published, who will be awarded in September during the modell-hobby-spiel.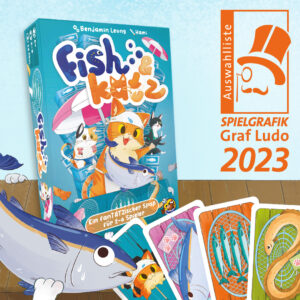 The game Fish & Katz by designer Benjamin Leung with a game duration of not even 20 minutes is charming and fun at the same time, with fantastic illustration by Hami.
In Fish & Katz, you use your cat's paw finger to catch and collect the best species of fish, which are laid out as playing cards in each round. You literally fish by grabbing the fish of your choice with a sort of lucky cat motion – all at the same time. Whether you get to take the fish from the fish market display depends on what the others have grabbed: If several players have the cat's paw finger on the same fish, no one gets the card and it even goes on the discard pile.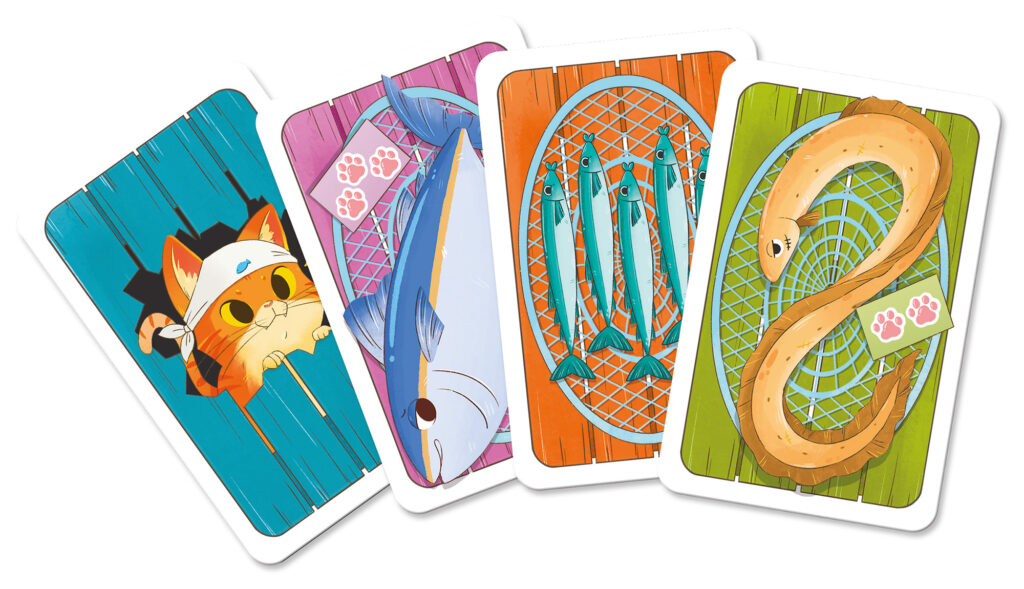 Since 2009, the GRAF LUDO game graphics prize has been awarded by the Leipzig trade fair modell-hobby-spiel for the most beautiful game graphics. Since an appealing and exciting design as well as great game concepts and ideas contribute to the enjoyment of playing, the GRAF LUDO honors exactly this creative work. The aim is to draw attention to the artistic elements and the illustrators responsible for them. Last year, our card game Hungry Monkey made it onto the nomination list, now we're keeping our fingers crossed for our game!