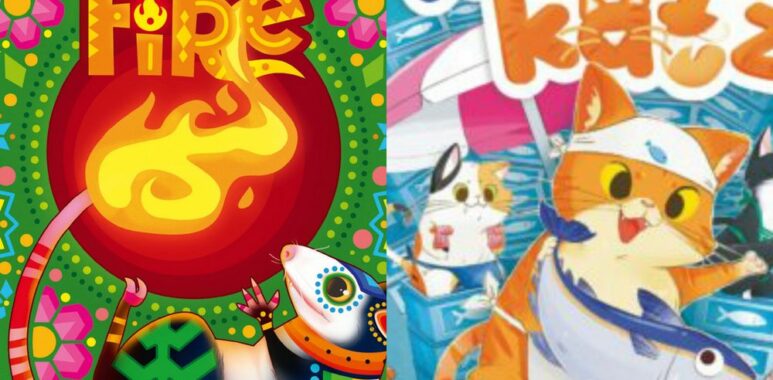 Fish & Katz and Tails on Fire released this week
Our two autumn novelties, the fanTATy reaction game Fish & Katz by Benjamin Leung and the fast-paced card game Tails on Fire by Thomas Sellner have left our warehouse and will reach retailers in the course of the week. Online, both games by HeidelBÄR Games are also available. There will even be a playable XXL version of Fish & Katz at the Spielmesse during MesseHerbst in Stuttgart (from 17.11. – 20.11.).
Tails on Fire – Protect the fire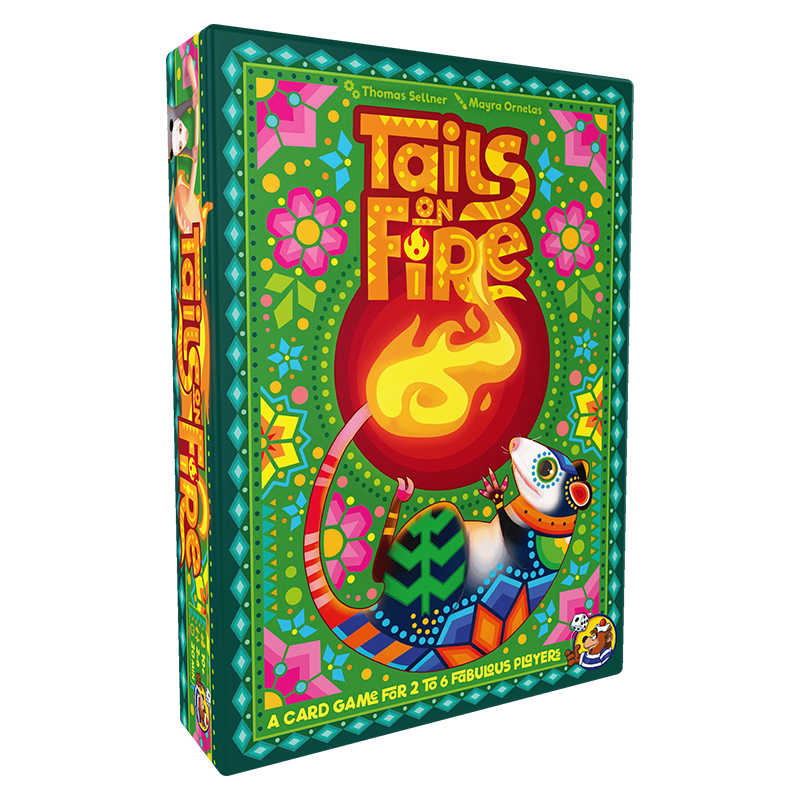 Tails on Fire is a fast-paced card game over nine rounds. In each round, players try to play a card that is no longer outbid. Whoever plays the last card that is not outbid wins the current round and gains the fire that is on display. The person places this fire card, along with the card that won the fire, in front of him or her. The fire cards indicate the person's respective points, but they can be stolen again during the game. Whenever a person wins a round with a number that is currently protecting a fire, they also steal that fire card.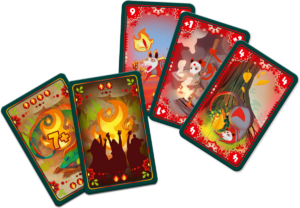 A special feature of the game is that each round is played with only three cards in hand. All cards are available for selection here, except those that were played in the last round or are currently protecting a fire. Thus, Tails on Fire has exciting strategic elements that can influence the choice of cards and the gameplay in each round. The game also offers a very fast-paced gameplay mechanism and remains exciting until the end due to the stealing threat.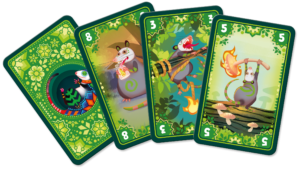 Tails on Fire is a card game for 2-6 people from 8 years and a game lasts about 20 minutes. The game is available from mid-November for RRP €14.95 and includes 81 cards (12 playing cards in 6 suits and 9 fire cards) and a game rule.
Fish & Katz – Grab the fishes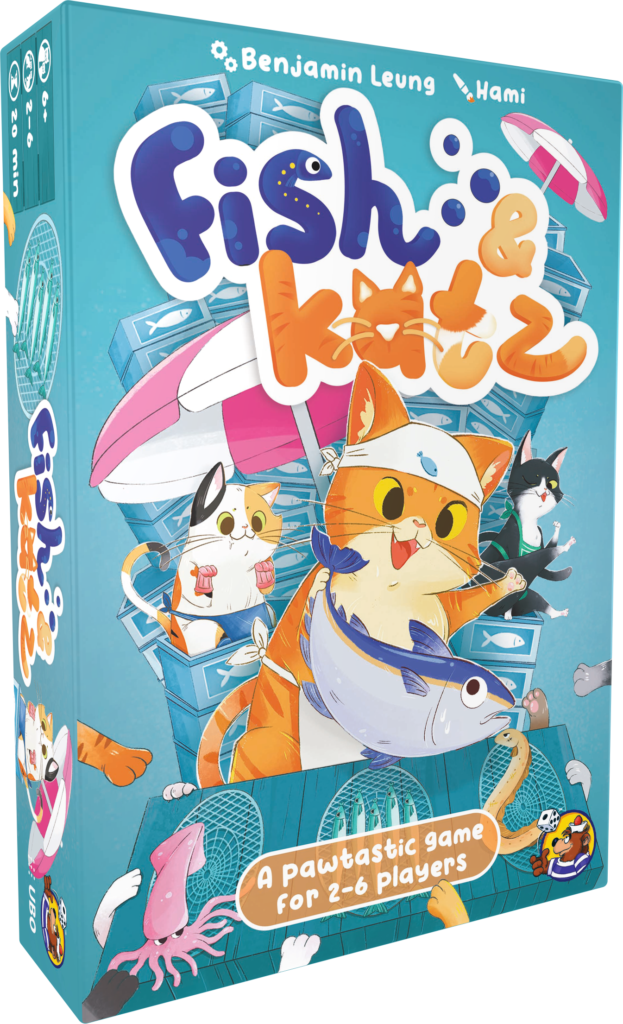 Fish & Katz is the new fanTATZ reaction game by Benjamin Leung for 2-6 people. The family game combines quick reaction skills with tactical elements and includes six knitted cat paws. Beforehand, each person chooses one of the six cat paw fingers, which are used to grab the fish during the game.
In each round, corresponding to the people playing, fish cards are laid out face up (number of people +1). Together is then counted "1,2,3" and on "3" all put their paw on a fish card.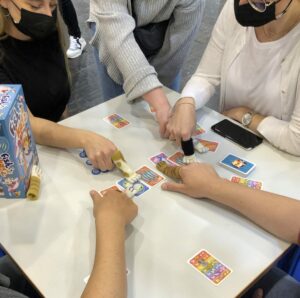 If there is only one finger on a card, the person gets the card and places it face up in front of him. If more than one person has chosen the same card, they all go empty-handed and the card is discarded. Afterwards, the display is replenished and the next round begins.
Once a person has collected three cards of two types of fish, the round ends, and they receive cat tokens for each set of at least three identical fish cards. How many tokens one gets depends on the type of fish collected. Fish come in three value levels, and the more valuable the fish, the fewer cards of it there are in the deck. Then all the collected fish are discarded and a new round begins. Once a person has collected 6 paw tokens, he wins the game.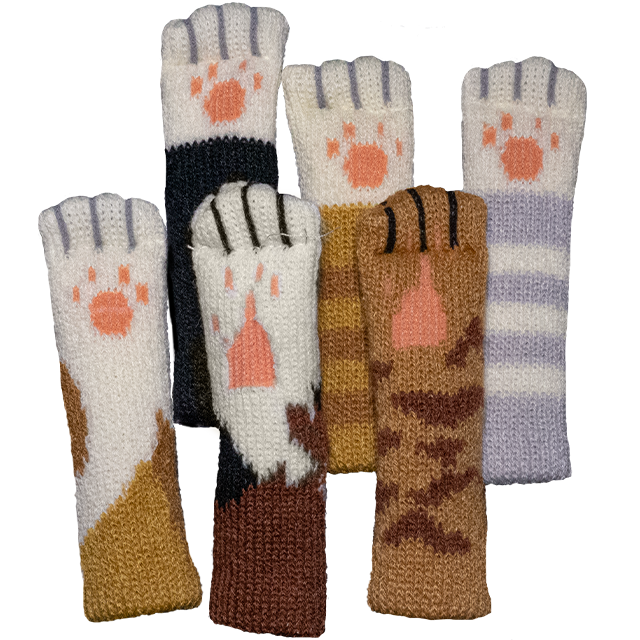 Fish & Katz is a reaction game for 2-6 people aged 6 and up. The game by Benjamin Leung includes 6 finger cat paws, 50 fish cats, 4 squid cards, 6 overview cards, 20 paw markers, 1 sticker sheet and 1 set of game rules. The game will be available in stores and online in mid-November for RRP €19.95.