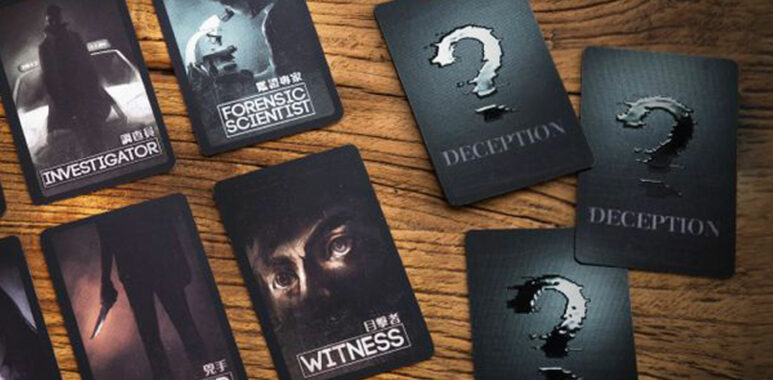 Deception: 7 Promo-Theme-Packs avaible
From now on, you'll be investigating all over the world! For Deception: Murder in Hong Kong, 7 promo theme packs have been released that add new clue and crime weapon cards to your game experience. The cards are thematically based on a region in the world. The Theme Packs can only be played in combination with the base game and are available online at HeidelBÄR Games.
Deception is a deduction game for 4–12 people, in which you have to solve a murder. You take on different roles and try to find both the murder weapon and the evidence. However, one of the group is the murderer and secretly tries to prevent you from solving the case. Will you manage to solve the case together, or will you be misled, and the murder will go unpunished?
[/vc_column_text]