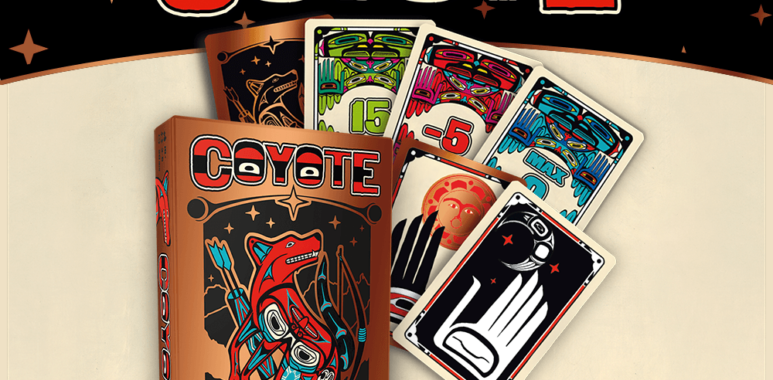 Card game COYOTE released!
Just in time for SPIEL.digital in October our new card game Coyote has been released.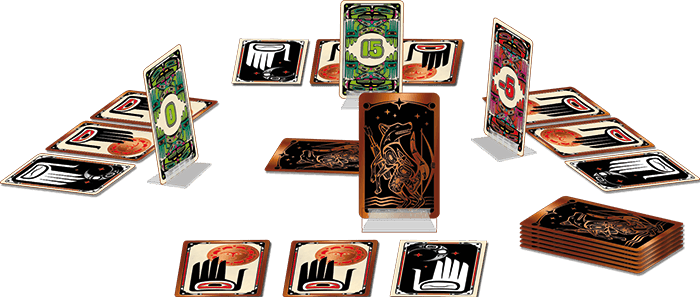 HeidelBÄR Games' redesigned version of the classic game Coyote with completely revised rules! Copper is firmly rooted in the tradition of the tribes of the northwest coast, where coyote is thematically located, as a symbol of prosperity and cultural wealth. Featuring gorgeous new art by Yupik Alaskan Native illustrator, Zona Evon Shroyer, Coyote is a dynamic bluffing game with high replayability that will prove to be great fun for the whole family.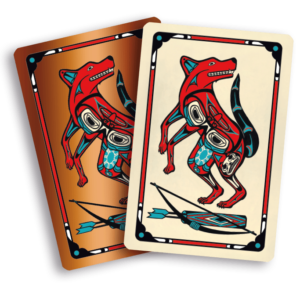 If you want to test the game in advance, you can visit our Discord server on Thursdays evenings and play the digital conversion on Tabletopia together with our ErklärBÄRen.
Get the bluffing game with 36 cards and 6 card stands now in our Shop or one of our Flagship-Stores for a RRP of about 15€.
Discover the other games in the series: Spicy, our card game recommended by the Game of the Year jury, and Anansi, our newly released trick-taking game.