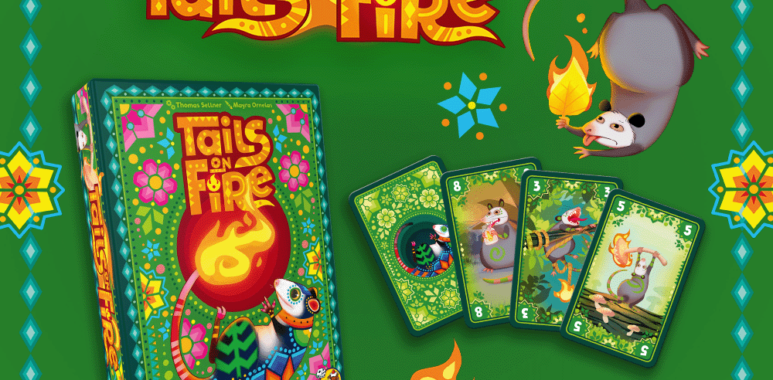 Beware! Are there too many Tails on Fire?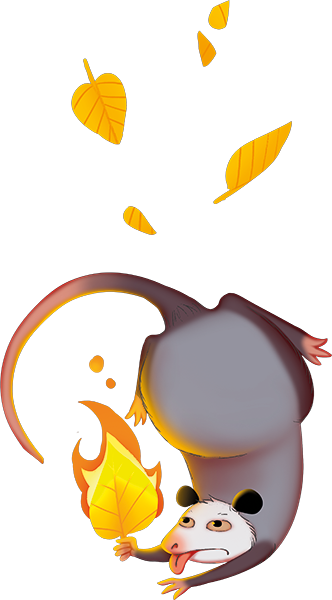 That's certainly what the possum clans from the new, interaction-rich card game Tails on Fire by HeidelBÄR Games, which will be released in Europe at SPIEL22 in October for around 15 Euros, are thinking. Because the lizard Iguana has stolen the fire from the villages, but the opossums naturally want it back. Once again, we BÄRs have dressed our latest card game in a colourful fairy tale. That's why Tails on Fire requires up to 6 opossum players aged 10 and above. They might need about 20 minutes to steal the campfire point cards from the Iguana from the story of the indigenous Huichol of Mexico, but above all from the other opossum players, using cunning and tricks round after round.
Tails on Fire impresses with a successful mix of simple rules and difficult decisions. The result is a tricky but entertaining card game that author Thomas Sellner has created who will be presenting his first work himself at SPIEL22. Actually, in Tails on Fire you "only" have to decide on three opossum cards each round, but which ones? And when do you play them most skillfully in order to stay in the game the longest? An addictive mind game. The Mexican illustrator Mayra Guadalupe Ornelas Ramos has colourfully captured the classic Huichol motifs of the opossums on playing cards.
With "Trees for the Future", we have found a competent partner in terms of sustainable commitment. We are very happy to have a tree planted for each Tails on Fire game sold which will also be done for the newly announced game Fish&Katz! As trees are not everything, the further work of Trees for The Future also refers to supporting families in agriculture. More info at: https://trees.org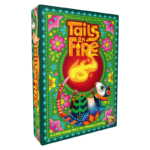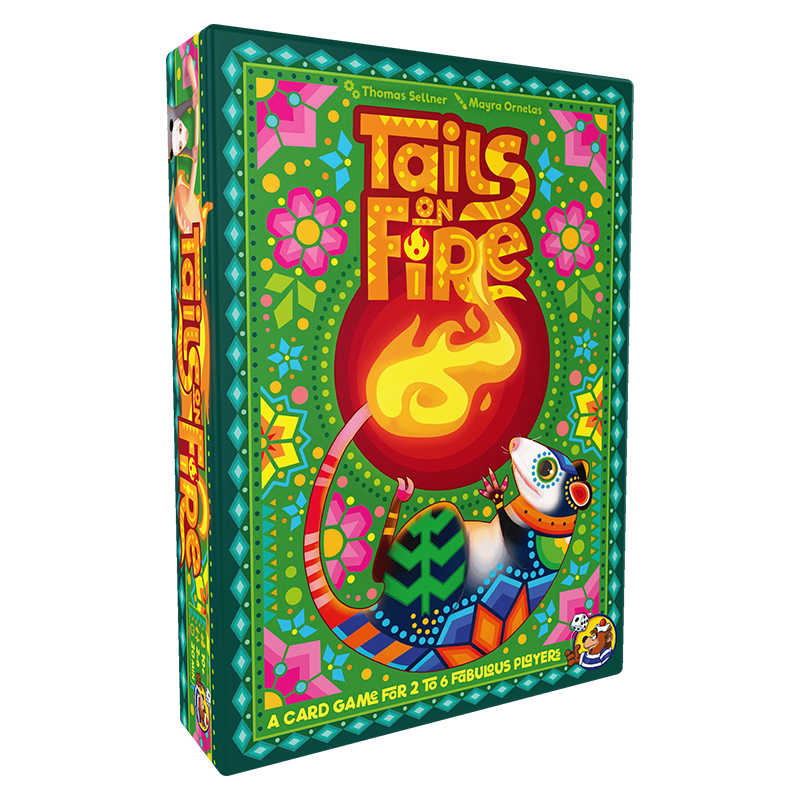 Tails on Fire for 2-6 players, aged 10 and above, duration about 20 minutes. Release date beginning of October 2022, MSRP 15 €. The game consists of 81 playing cards and the manual.