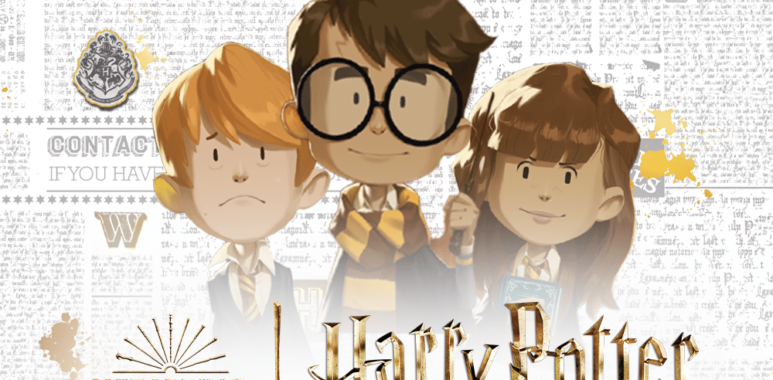 Available again: Similo Harry Potter
Muggles and young wizards watch out! The german version of Similo Harry Potter is available again! You can jump back on your brooms and work together to identify a secret character from the Harro Potter cosmos. The Similo games are cooperative deduction games that appeal to a wide audience, from young to old. You'll have to try to find the secret character by providing super-fast clues that will put your teammates on the right track.
That's how you play!
You are trying to find one of the twelve secret characters from the Harry Potter movies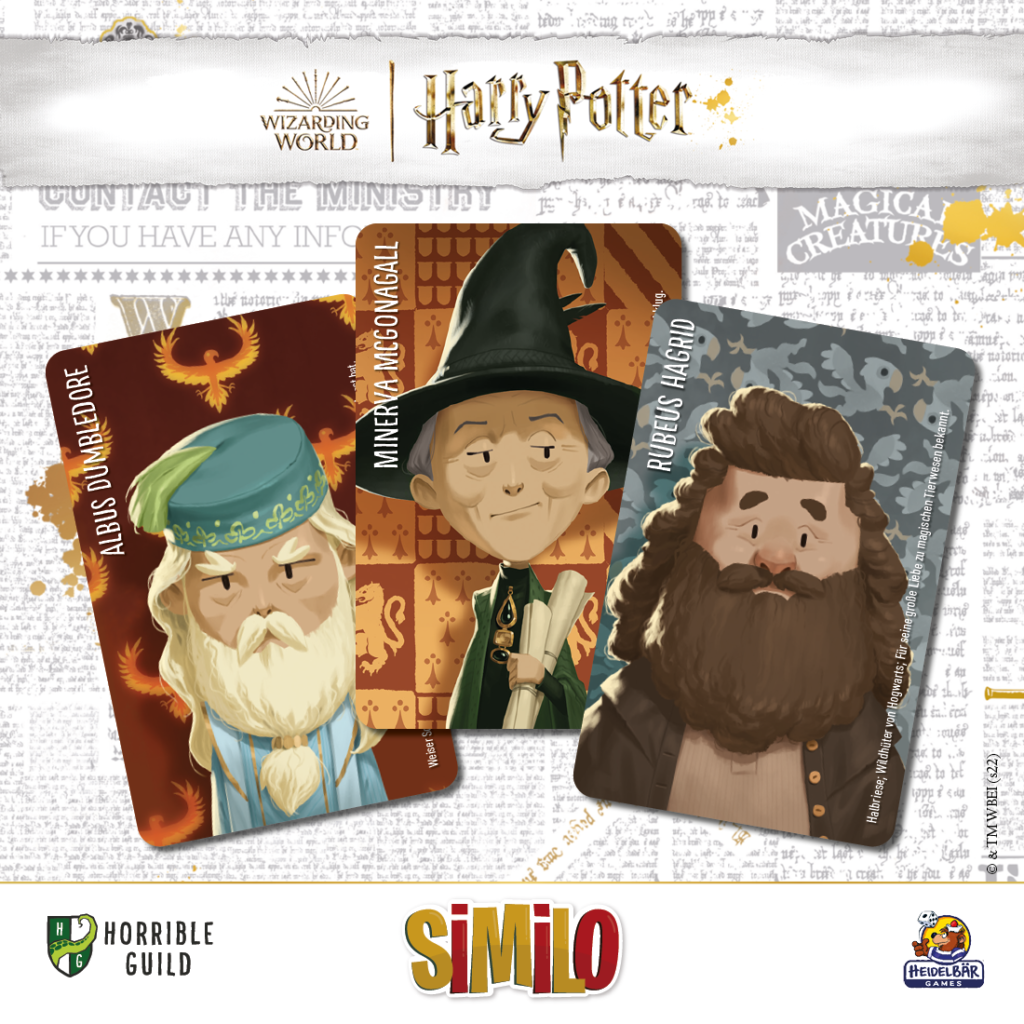 that are on the table. The clue-giver must skillfully play the cards from his hand, indicating whether they are similar to the secret character or not. For example, the clue-giver must get the guessers to identify Rubeus Hagrid. They might play Albus Dumbledore vertically to indicate that the secret character has a beard, works at Hogwarts School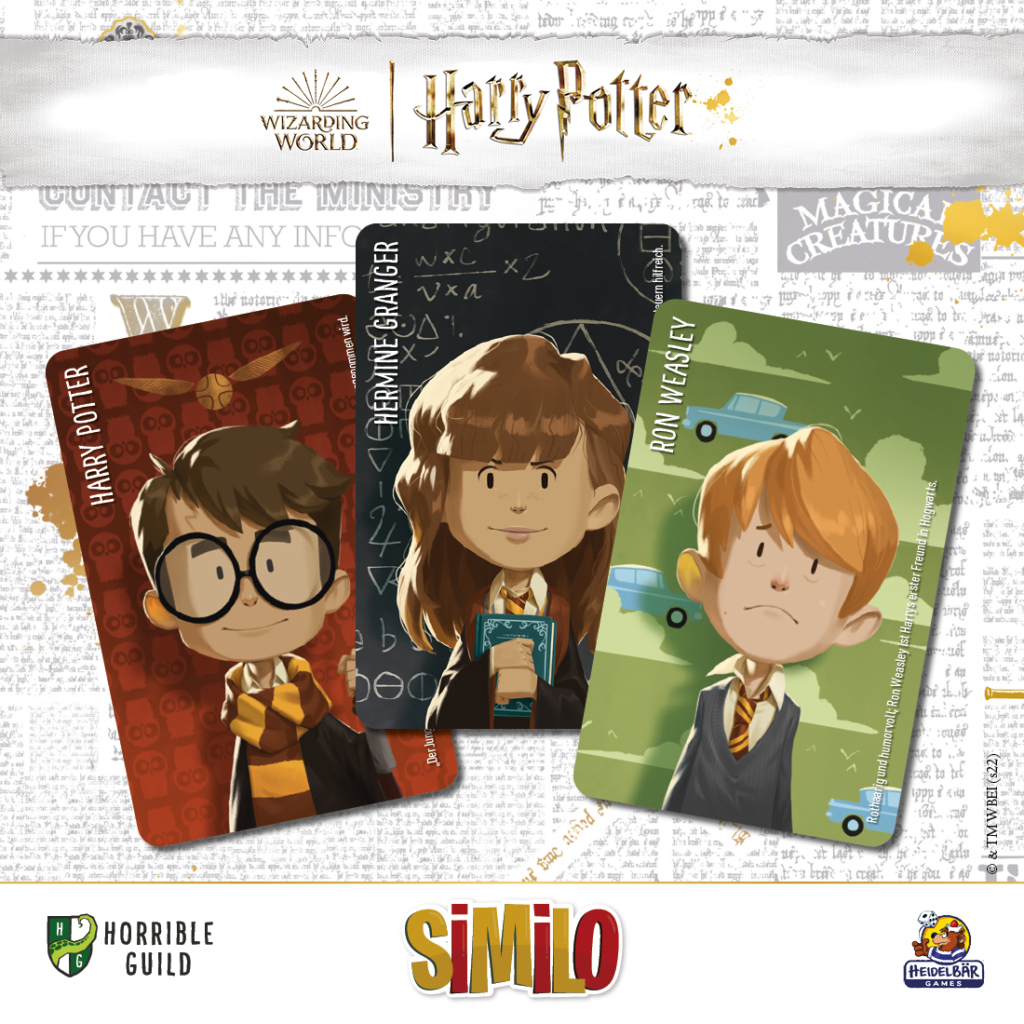 for witchcraft and wizardry or helps Harry Potter in many situations. Or they could play Bellatrix Lestrange horizontally to point out that the secret character is not a villain or a woman, and so on and so forth…. it's up to the guessers to understand what the clue-giver is trying to say!
A recipe for success!
The concept of the card game is so well received by the players that Synapses Games now offers 8 thematic versions, all of which can be combined with each other. Visually, all Similo games also fit well together, since they are all illustrated by and thus have the same style. The most popular version is Similo Harry Potter, which is the first part of the Wizarding World series. Last year, Similo Fantastic Beasts was added as the second part. So look forward to more! More of the characters you love! More great illustrations! And most of all, more fun to play!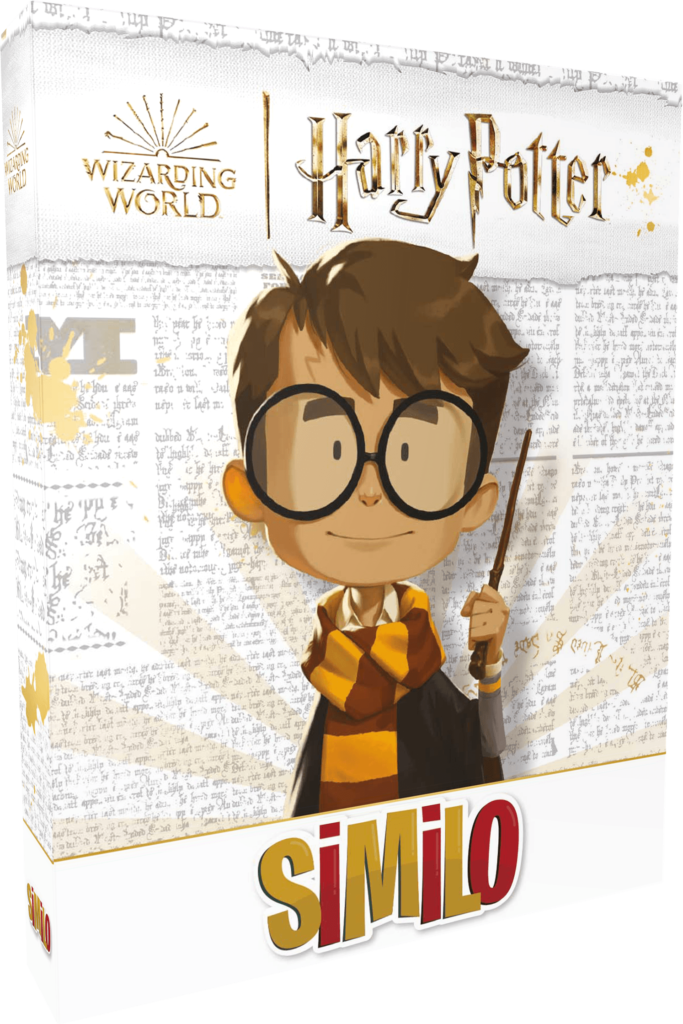 Similo Harry Potter is for 2-99 sorcerer's apprentices from 7 years old. One round lasts about 10 minutes. The game contains 39 beautiful cards designed by Xavier Durin and a game rule. You can order Similo Harry Potter from us HeidelBÄRen in our online store.