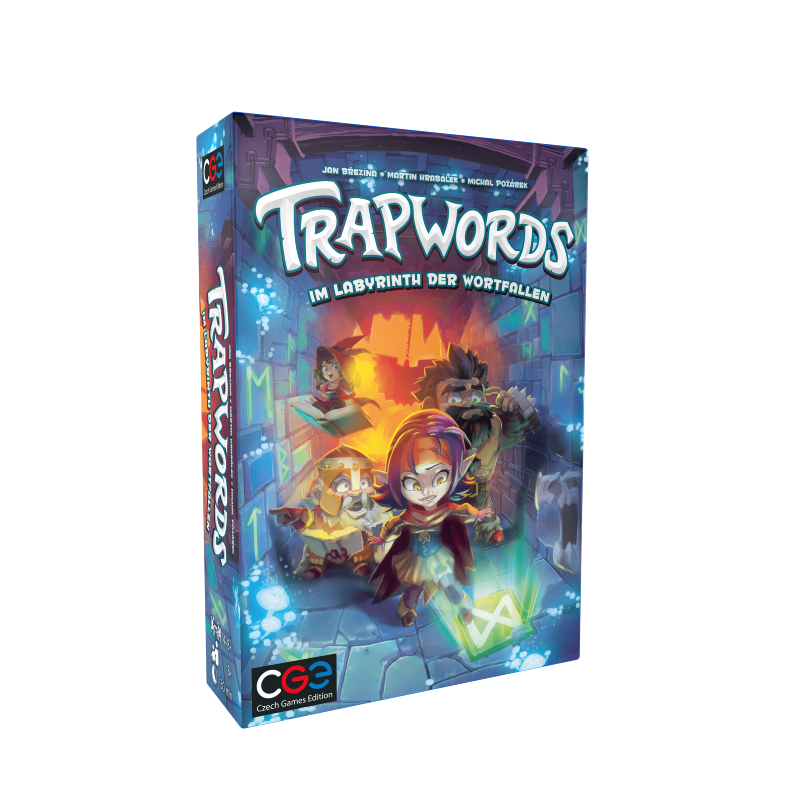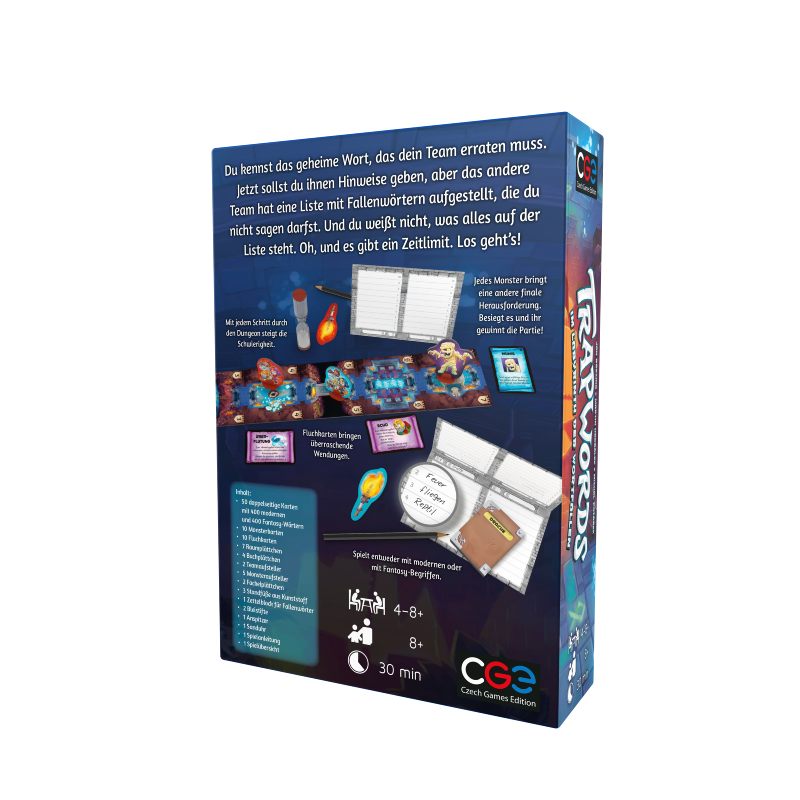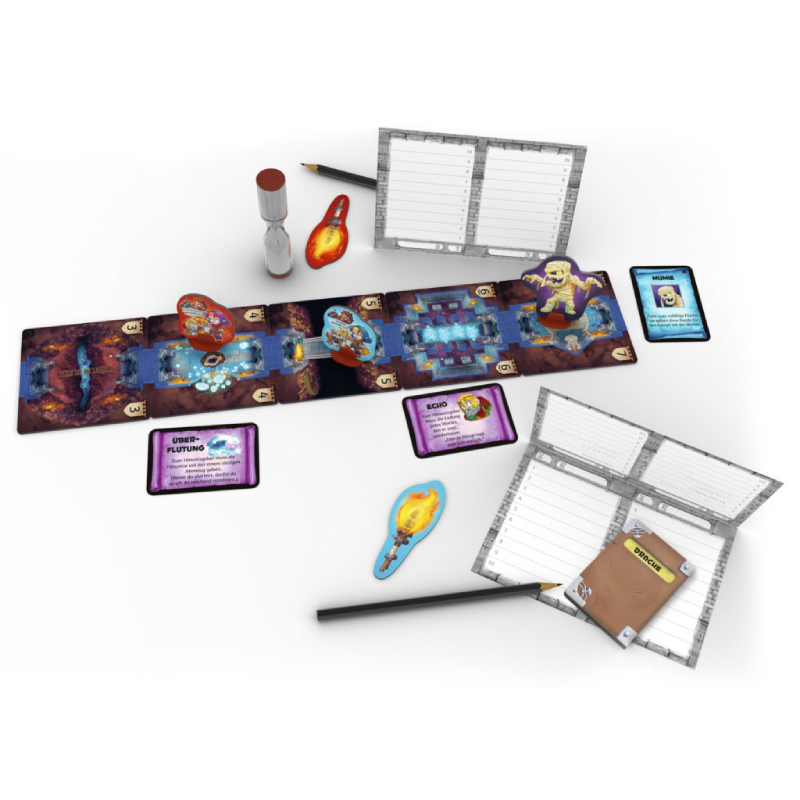 Description
• In the labyrinth of word traps
• A fast-paced party game for 2 teams to trap words for each other
• 4-8 players, 30 minutes, 8 years and up.
IN THE LABYRINTH OF WORD TRAPS
"A grey creature, with … hmh, … who is afraid of mice." "Gotcha: mice"
---
What is Trapwords?
Trapwords is a fun and fast-paced party game for two teams who simultaneously create their lists of "trap words".
How to play Trapwords?
You are the brave adventurers who sneak through a fantasy dungeon full of traps and nasty curses and, of course, face a boss opponent at the end. To make it through the Trapwords dungeon, one of you must describe a term and the others have to guess it. The catch is: the opposing team chooses 5 words that you are not allowed to use. And your clue-giver doesn't know these trap words!
Party game with trap words
Face the dungeon, overcome the trapwords, defeat the boss monster!
---
Only logged in customers who have purchased this product may leave a review.