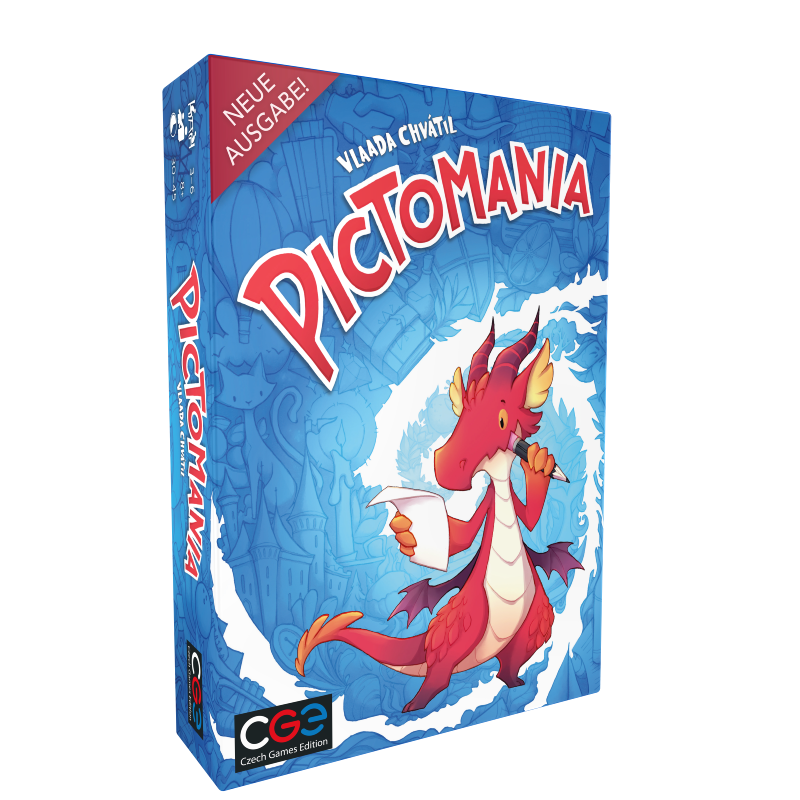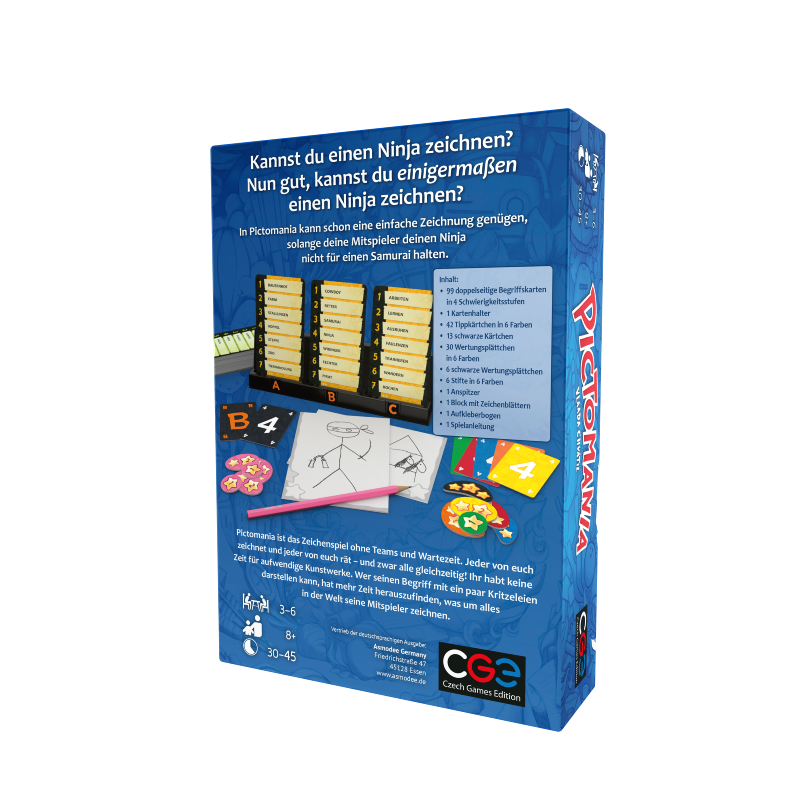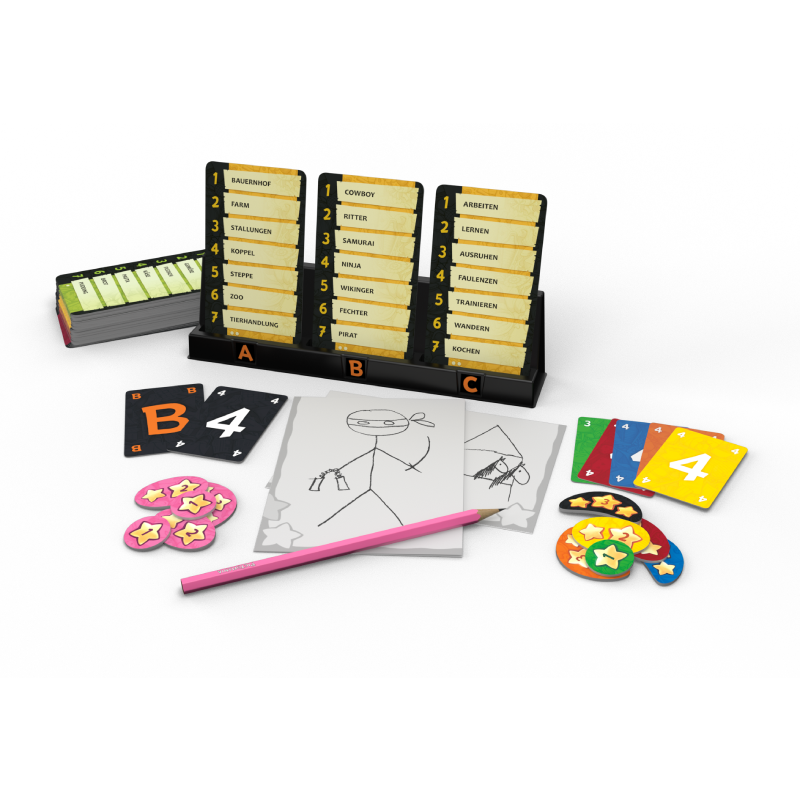 Description
• The party game for people who can't draw!
• Everyone draws and guesses at the same time
• 3-6 players, 20-40 minutes, 8 years and up
THE PARTY GAME FOR PEOPLE WHO CAN'T DRAW!
Viking or ninja? Or rather a … um, a cowboy?

---
What is Pictomania?
Pictomania is the drawing game without teams and waiting time.
How to play Pictomania?
Each player draws and guesses, and all at the same time. Each round there are 21 terms that are possible to draw. What each player has to draw is decided by chance. It is not important to create a work of art, because points are awarded if the other players guess a picture correctly. So if you get by with just a few strokes, you have more time to look at the other players' pictures.
fast-paced and funny drawing game
Pictomania is a fast-paced and funny drawing game in which creativity and clarity are equally important.
Don't get carried away! It's enough if the others can tell "zoo" from "lazy".
---
Only logged in customers who have purchased this product may leave a review.