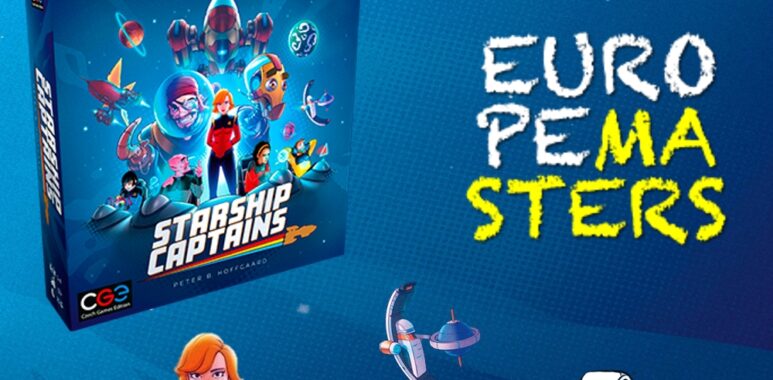 Czech Games Edition News EU
News
Starship Captains has made it to the Europe Masters selection!
We are pleased to announce that our space game Starship Captains has been selected as the official tournament game for Europe Masters 2023.
From a carefully curated selection of games, Starship Captains was chosen for its addictive gameplay, fluid mechanics and strategic depth. Prepare to command your starship and navigate the infinite depths of space in this exciting European-style action and build-up game.
The championship, which is expected to feature 36 teams from various European countries, will return after a four-year hiatus in October at the SPIEL trade show in Essen, Germany. Each team will compete with 4 players and each player will play the 4 tournament games in 4 rounds at the tournament. To participate in the European Championship, teams must qualify through national championships in their countries. The best team of the tournament will be crowned the European Board Game Champion.
From Germany, the following teams will compete in the championship:
Brettspielteam Hamburg (Defending Champion)
Das Team mit dem Paukenschlag
InTeam
Ludo Ergo Sum
Team Rauschebart
Both Brettspielteam Hamburg (2019, 2015, 2013) and Das Team mit dem Paukenschlag (2018, 2014, 2012) have won the championship several times in the past.
Report to the bridge!
Take command of your own spaceship and its crew. In Starship Captains you'll travel through space, fight against space pirates and complete missions on distant planets. To do this, you have to use the crew as effectively as possible and expand the ship more and more. Coordinate, train and promote your crew members to improve their various abilities and use the power of cool alien technologies to help your crew complete crazy missions between the stars.
Starship Captains is from 12 years and for 1–4 persons and available in our online store as well as in well-stocked specialized trade.