Voting Deutscher Spielepreis 2023
Voting for the Deutsche Spiele Preis (DSP) will run from May 15 to August 15. The DSP is an award from gamers for gamers and at the same time the biggest German community award. One family game, one adult game and one children's game will be awarded. The community decides who wins the prizes! On https://www.spiel-essen.de/de/dsp you can vote for games that were published between May 1, 2022 and April 30, 2023. The prize will be presented at SPIEL in Essen.
BE PART OF THE VOTE
VOTING WILL RUN FROM MAY 15 TO AUGUST 15, 2023.
You can nominate the games that you like and that were released in the mentioned period. Of course, you can also vote for our games and the games of our partners. That would make us very happy!
Each person can vote once for the five best and the one best children's game. Everyone who lives in Germany, Austria or Switzerland can vote.
You can vote for the following games from us:
Deutscher Spiele Preis Best Children's game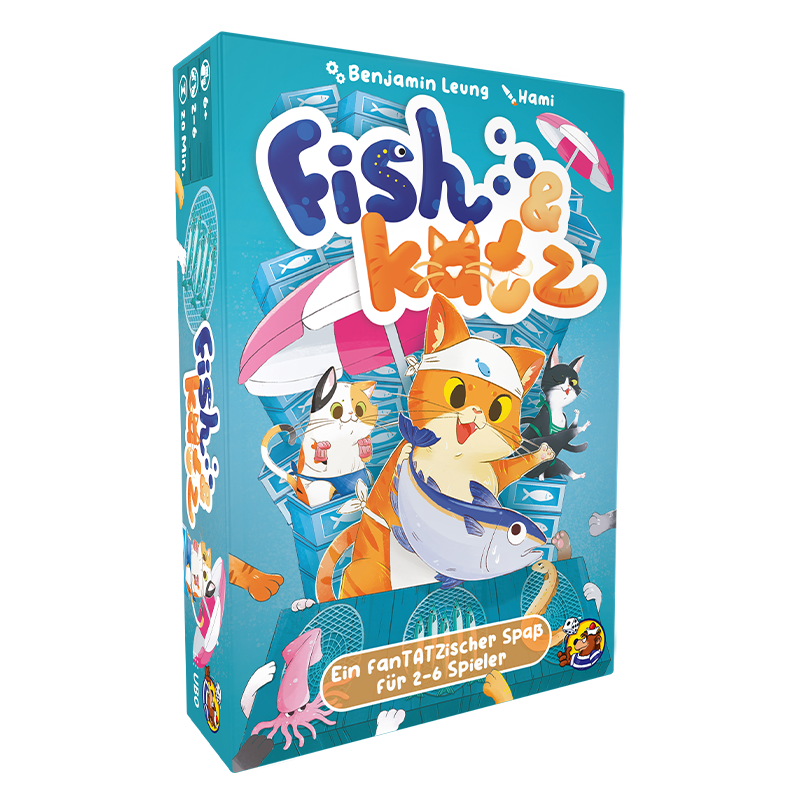 In Fish & Katz, you use your cat's paw finger to catch and collect the best types of fish, which are laid out as playing cards in each round. You literally fish by grabbing the fish of your choice with a kind of lucky cat movement, all at the same time. If several people have the cat's paw finger on the same fish, no one gets the card and it even goes on the discard pile.
Deutscher Spiele Preis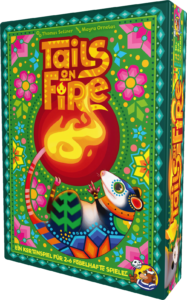 The fast-paced trick-taking game Tails on Fire for 2-6 people, which remains exciting until the end thanks to an exciting game mechanic. The point cards that you can win in each round can be stolen again at any time. In addition, each round is played with only three cards in hand – you have to think carefully about which cards you have a chance to win the trick with.