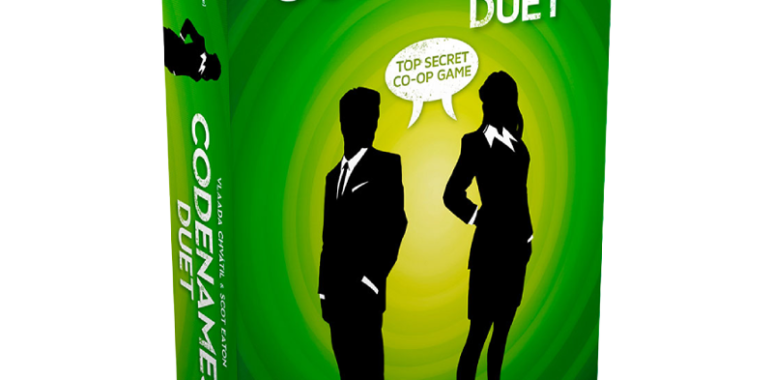 Czech Games Edition News EU
HeidelBAER News
News
Valentine's Day – Time for a Duet
Today is Valentine's Day and it's a good time to spend the day with a loved one. And what is the best way to spend a nice day? With a board game, of course! Of course, Codenames Duet is the ideal choice. This variant of the popular party game can be played cooperatively and already in pairs.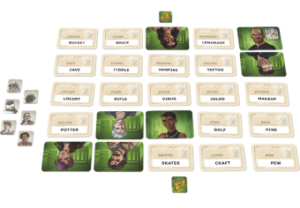 Together you have to identify all the agents – sounds similar to Codenames. However, each person sees only part of the words to be identified – so you have to work well together. The code card is printed on both sides and is between you, so each person sees a different side. On each side there are green words to guess, beige words that are wrong and cost time, and one black word each that ends the game immediately when selected.
Also, the game includes a mission card that allows multiple games to be played as one continuous mission. Each mission has different victory conditions that you must fulfill.
If you are more than two people, this won't be a problem, since you can also play Codenames Duet in teams.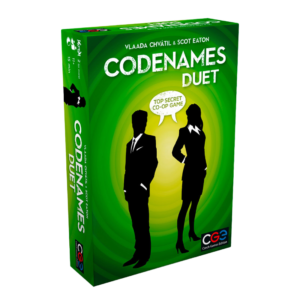 Codenames Duet is the cooperative variant of the popular party game Codenames by Scot Eaton, Vlaada Chvátil. The game can be played by 2 people from 11 years old and a game lasts about 15 minutes.
Codenames Duet contains 15 agent cards, 100 double-sided Duet code cards, 1 assassin card, 1 mission card block, 1 game rule, 1 card holder, 1 game rule, 200 cards with 400 code names.