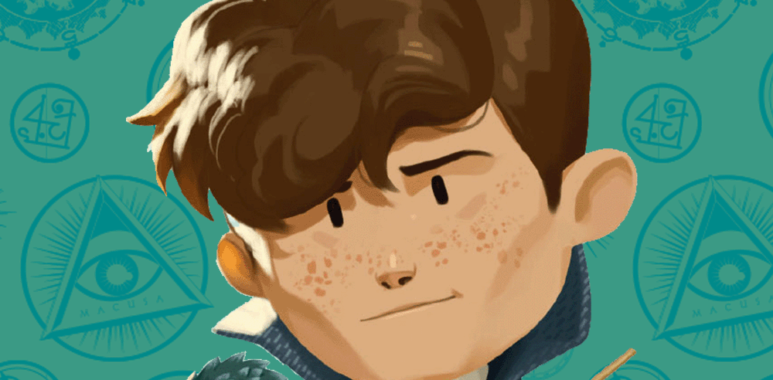 HeidelBAER News
Horrible Guild News
News
Similo: Fantastic Beasts and Where to Find them is now available
The new game Similo: Fantastic Beasts and Where to Find Them (german version) is now available online and in stores. The game is a collaboration between Horrible Guild and Warner Bros. Consumer Products and expands the very popular card game series. HeidelBÄR Games publishes the game in German for MSRP €10.95.
After Similo: Harry Potter, Similon: Fatastic Beasts is the second Wizarding World title and already the eighth game in the critically acclaimed Similo series. In the card game you'll meet more than 30 famous characters from the Wizarding World, such as Newt Scamander, Tina Goldstein, Jacob Kowalski, Pickett or the Niffler. Thus, it's a must-have for fans of the game series and fans of the movies.
How to play Similo?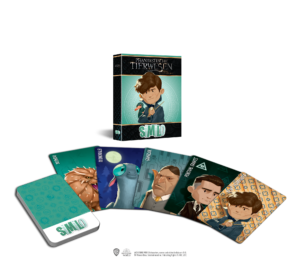 In Similo you try to guess a secret character together. Only one person knows which of the 12 characters on display is the one you are looking for, and gives clues to the other people over 4 rounds. These clues are given in the form of additional character cards. Cards laid on edge indicate similarities, and cards laid across indicate differences to the person being searched for. The guessers then have to eliminate more and more characters in the following four rounds (one in the first round, two in the second, etc.) until only two cards are left face up and the group has to guess the correct character in the fifth round.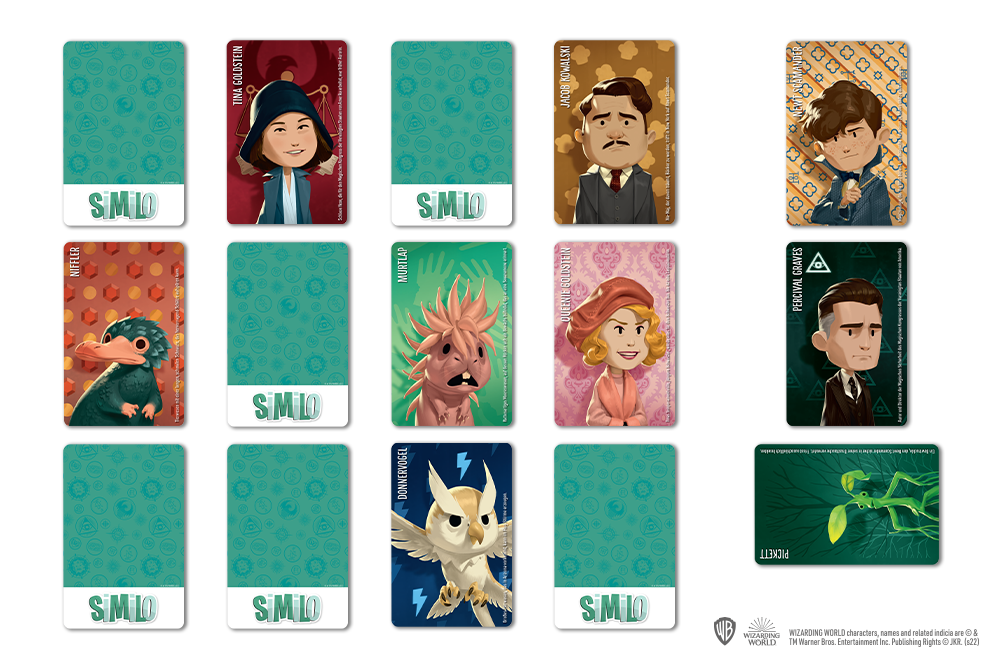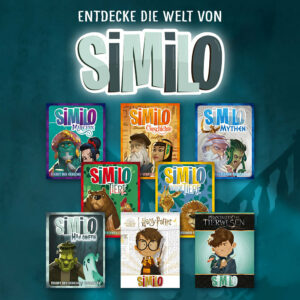 The special thing about the Similo series is that all games can be combined with each other and offer you a huge variety when playing. The illustrations for all games in the series are by Naïade. Besides Similo: Fantastic Beasts, the following Similo titles have been released in the meantime: Similo: Fables, Similo: History, Similo: Myths, Similo: Animals, Similo: Wild Animals, Similo: Halloween and Similo: Harry Potter.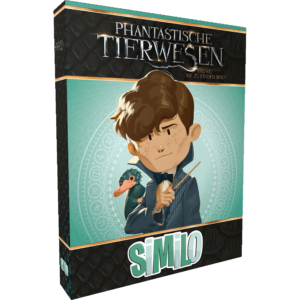 Similo: Fantastic Beasts and Where to Find Them is a card game for 2 people aged 10 and up and includes 39 playing cards and 1 instruction. One game lasts about 10 minutes and retails for MSRP €10.95.
The card game is designed by Hjalmar Hach, Pierluca Zizzi and Martino Chiacchiera and published by Horrible Guild and HeidelBÄR Games.