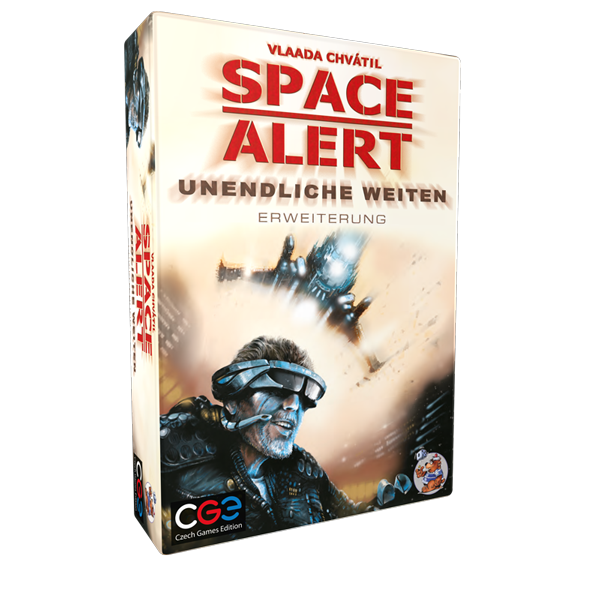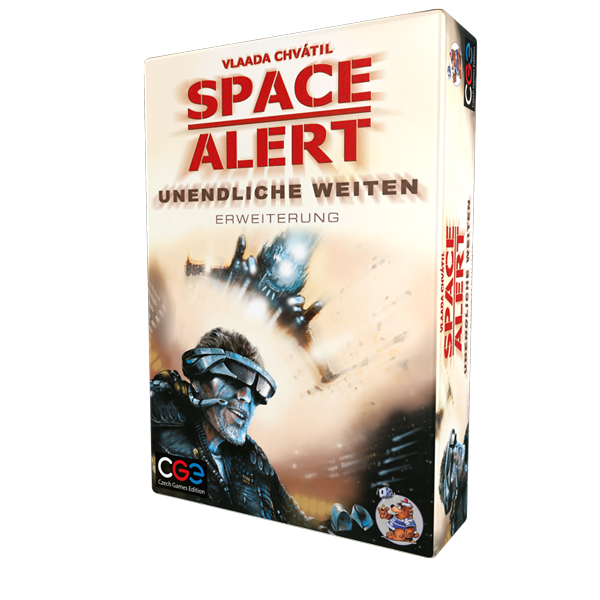 Description
• Extension for: Space Alert
• Contains many independent expansion modules, including new CD
• 2-4 players, 60-120 minutes, 12 years and up
THE TEAM CHALLENGE CONTINUES!
Congratulations, greenhorns, you have returned! Now you know that the nonsense you learn at school counts as much out there as a tube of astronaut chewing gum. You need instincts. You need a cool head. You have to look death in the face and kick it in the nuts while you're at it!

---
How to play Space Alert: Unendliche Weiten?
This expansion contains four independent modules for the basic game Space Alert (plus crew badges as a little bonus). The expansions can be used individually or in combination to add even more variety to the game: • New threats (for even nastier enemies) • Double actions (1 new CD with mission and action cards) • Special actions (replace the hero actions of the basic game and make certain actions possible in the first place) • Experience system (with the achievement sheet and the research logbooks you can improve your hero … or if it doesn't go so well, his clone … bit by bit)
Expansion for Space Alert
We are no heroes. Who wants to drag someone into the flashbulb who will probably crumble in the Orion Nebula tomorrow?
---
Games for Space Alert-Series
Only logged in customers who have purchased this product may leave a review.