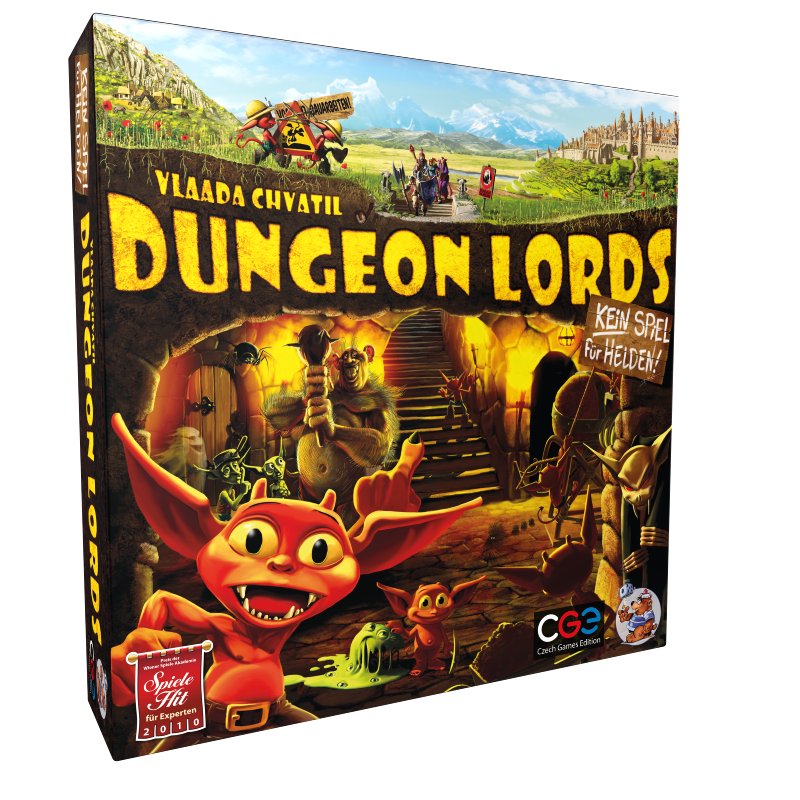 Description
• The game for aspiring dungeon masters
• Dungeon building and goblin placement with wit
• 2-4 players, 90 minutes, from 14 years
NO GAME FOR HEROES!
Are you ready for heroic acts that will bring you fame, fortune and the admiration of beautiful maidens? Then please play any other game!
---
What is DUNGEON Lords?
Dungeon Lords is for people who want to find out what it means to build and run a dungeon. Where are you going to get all the servants and monsters? How do you keep them happy? And how does it feel to have a bunch of do-gooders trying to undo all that work? Are you ready for this challenge?
How to play DUNGEON LORDS?
Dungeon Lords is a game for 2 to 4 aspiring dungeon masters. You'll dig tunnels, mine for gold, recruit monsters, set traps and take care of all the things that make a proper dungeon. Sometimes you have to get really evil to get what you want – but the more evil you get, the stronger heroes will be attracted to your dungeon. And they will try everything to destroy what you have laboriously built up. In the end, what counts is what you have achieved with the construction and defence of your dungeon.
Dungeon building and goblin placement with joke
The Bösometer announces a record high!
---
Only logged in customers who have purchased this product may leave a review.