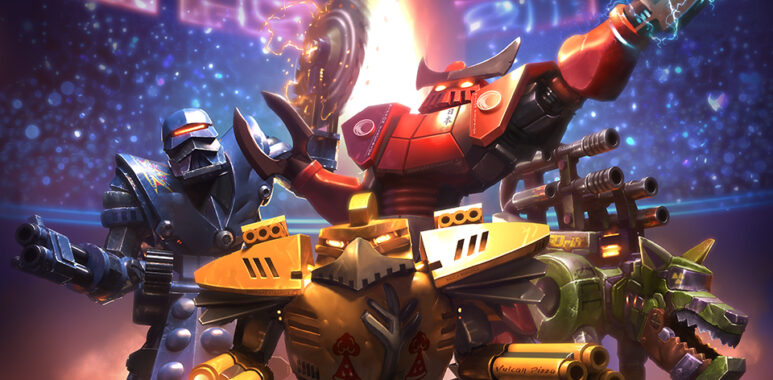 Welcome to the Ultimate Robot Fighting Experience!

In Emerson Matsuuchi's game VOLT, 2–4 players simultaneously "program" battle robots, which then compete against each other in the arena. Programming includes placing 3 dice secretly to determine if your robots move or shoot. VOLT is easily accessible by anyone thanks to the 4-page training rulebook. Join us in this family-friendly game inside a robot battle arena and prepare to have lots of fun!
With plenty of different module cards that can be added in the advanced version of the game and various arena plans, VOLT offers long-term challenges even for gamers who are always wanting more. The A.I. game also ensures that thrills and chaos do not diminish even with fewer human players. And in the RFL Championship, players can fight for the sought-after title of world champion of the Robot Fighting League.
VOLT will be available in stores later this year.