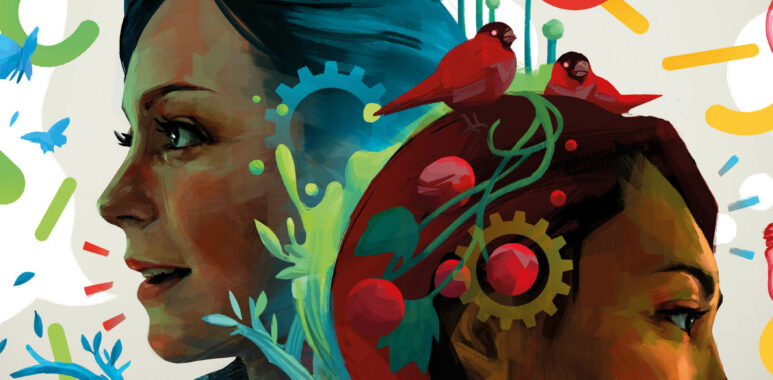 Master of Anagrams: NEW Decipher!
Decipher is a Mastermind type word deduction game for 2-4 players, using the Letter Piece Game system of the Wordsmith authors. Think of a secret word that is hard to crack, or be the first to find the secret word of others! The secret word is made up of letter pieces and players ask for new information word for word, piece by piece. But beware, the number of possible questions is limited! The new "Letter Piece Game" from HeidelBÄR Games is now available for Europe in English language.

As with Wordsmith, Decipher is played with semi-transparent plastic parts that fit the hand particularly well and encourage playing in the best sense. This time you use the letter parts in four different shapes to build and guess words. With a special plastic insert, the game box becomes part of the game in Decipher. Win by creating hard to crack words as the wordkeeper, and by solving those secret words as the wordseeker. Only when it was the turn of all players to give the word, it will become clear who of them is the true master of the anagrams.

The Letter Piece Game system is a special way to build letters from pieces in four basic shapes. Decipher and Wordsmith are the first products in the Letter Piece Games line. The concept is simple – you can create letters and words from four types of letter pieces. After you make a few letters, you can play any Letter Piece Game! The idea for this Letter Piece Alphabet derives from authors Bill Eberle, Greg Olotka, Peter Olotka and Jack Kittredge, who are well known for their games of Cosmic Encounter and Dune, but also Hoax and others.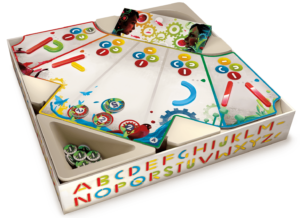 Decipher – Master of Letter Puzzles – is a word deduction game for 2-4 players aged 10+ and costs RRP 29.95 €. Available now! Apart from your local friendly #FLGS brick&mortar store, you can check out our HeidelBÄR-Onlineshop due to the globally many retail close-downs, GoTo HeidelBÄR-Onlineshop https://shop.heidelbaer.de
Click here for more game info about DECIPHER!