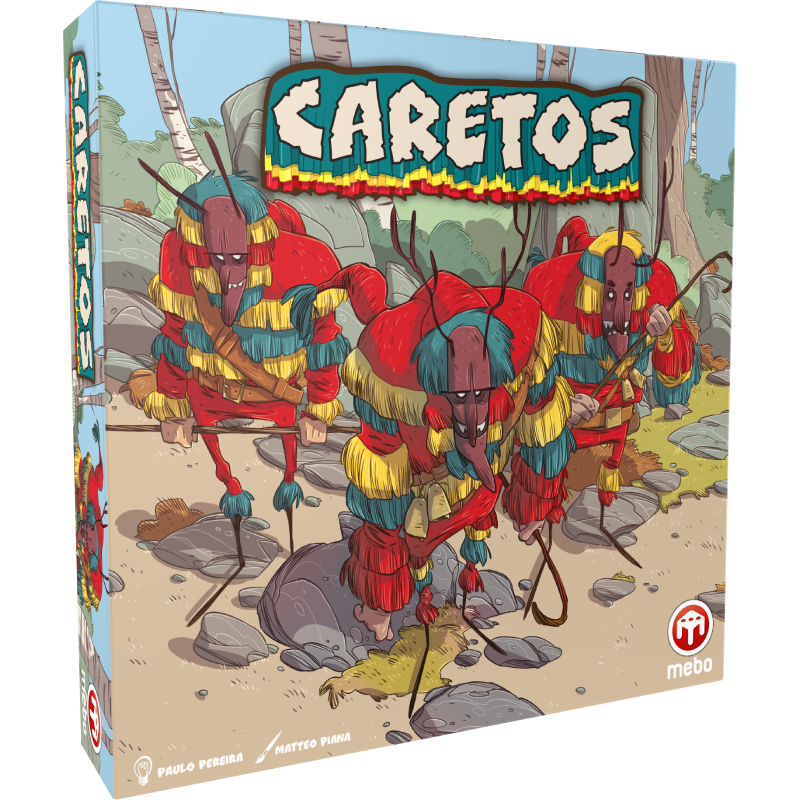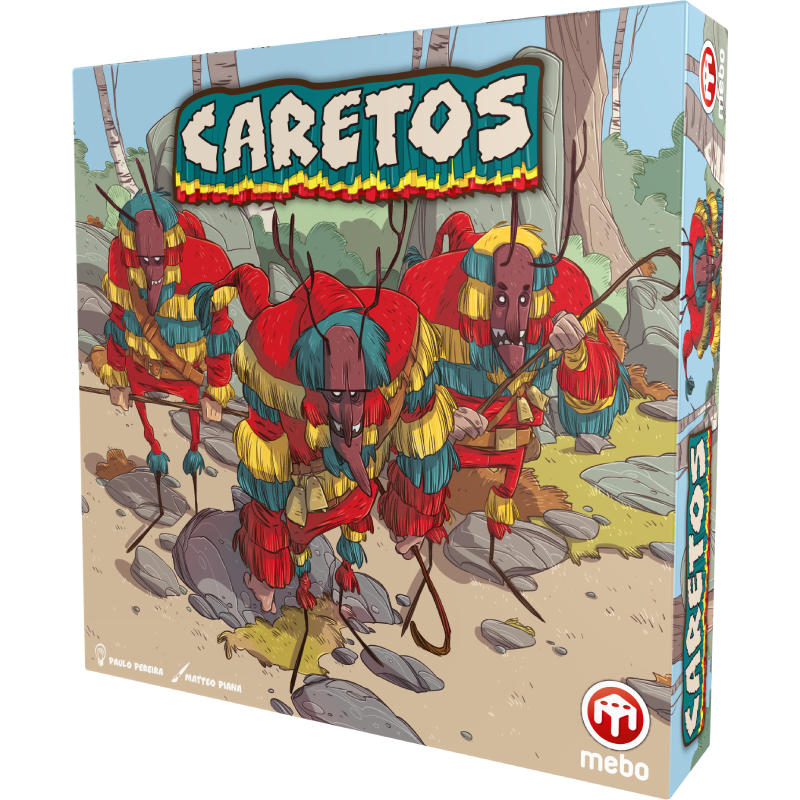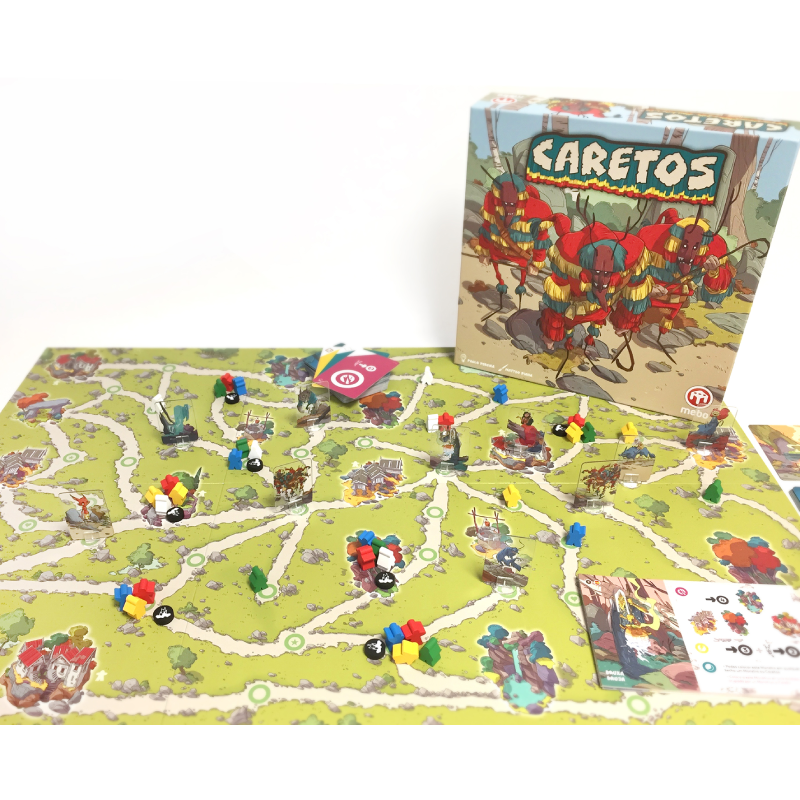 Description
• Scare the villagers!
• Be on your guard against the Caretos!
• 2-4 players, 45 minutes, 8 years and up
Lost Souls, Werewolves and other Troublemakers…
In the extreme north of Portugal, in an imaginary triangle between the Gerês, Marão, and Montesinho mountains, is a rough granite landscape of wilderness and solitude. This region is known for its large number of sightings of supernatural creatures, such as witches, werewolves, and the devilish Caretos.
---
What is Caretos?
"Caretos" are packs of villagers possessed by demons. They dress in the colors of the devil – red, yellow and green – and haunt other villagers with sticks and rattles. In this game you control a team of two Portuguese monsters that roam the region at night, hunting villagers.
How to play Caretos?
Your goal is to scare and capture more villagers than any of your opponents. But be aware of the Caretos! They will not only cause trouble among the villagers.
This game is multlingual and contains the following languages: English, German, Spanish and Portuguese.
How many villagers can you capture?
---
Only logged in customers who have purchased this product may leave a review.