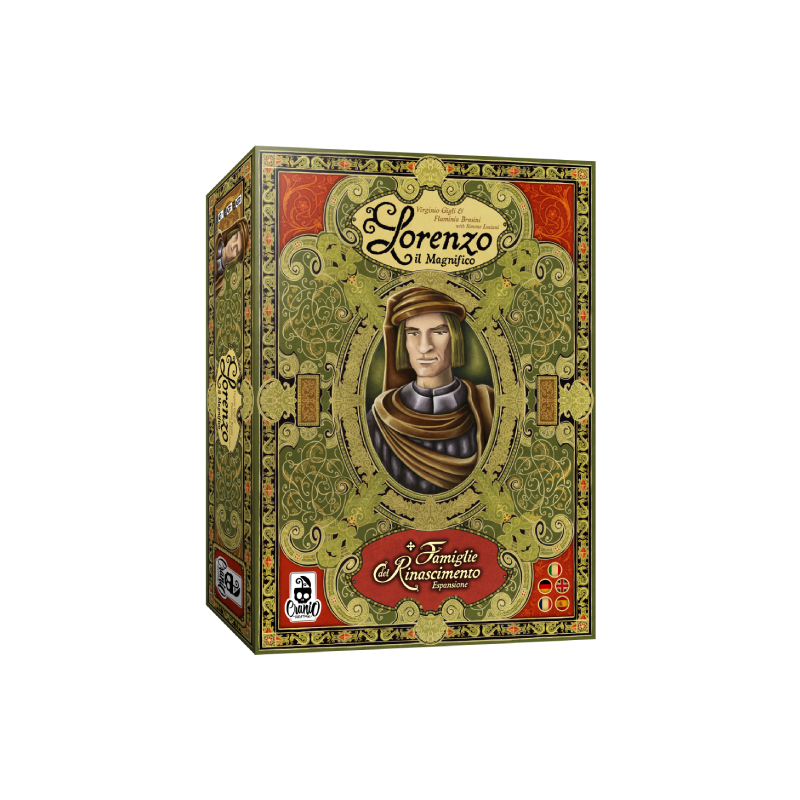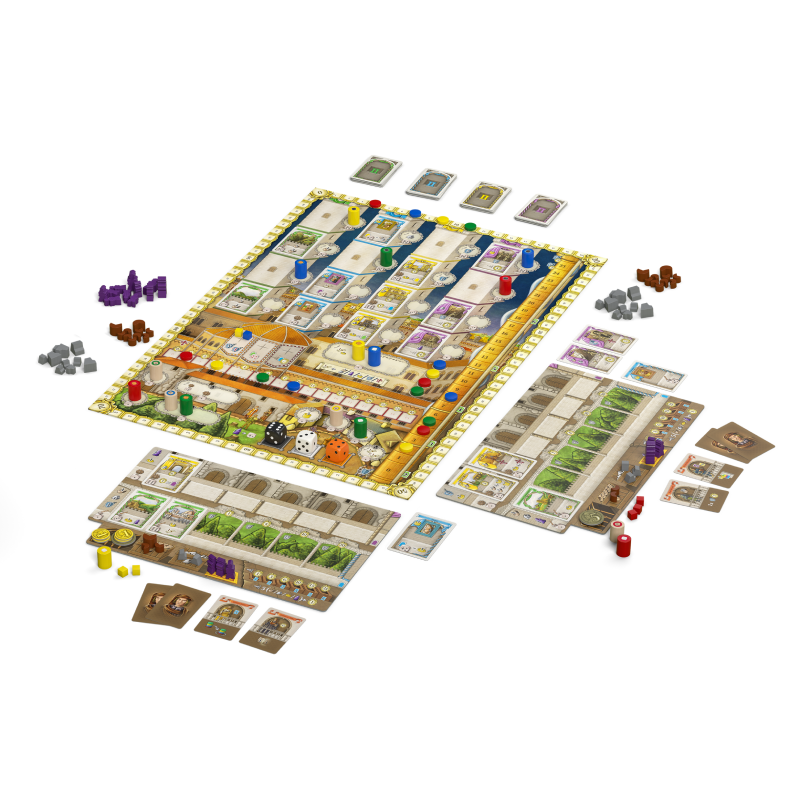 Description
• Gain prestige for your noble family!
• Includes Basegame, Expansion, and a new Mini-Expansion
• 3-6 players, 15 minutes, 10 years and up
• Multiple languages in one box
Earn prestige and victory points in the Renaissance!
---
What is Lorenzo the Magnificent?
In Lorenzo the Magnificent, the objective is to accumulate more prestige and victory points than the other players.
How to play Lorenzo the Magnificent?
To achieve this goal, players send the members of their family to different areas of the city to perform various feats. In some areas there are useful resources, in others development cards beckon, representing new areas, buildings to be constructed, influential characters or ventures. In still other areas, the effects of these cards can be activated. No two family members are alike. At the beginning of each round, 3 dice are rolled to determine the value of the family members. Players must carefully consider where to send their more valuable family members.
The game is multilingual and includes English, German, Italian, Spanish and French.
---
Related News for Lorenzo the Magnificent
Related News for Lorenzo the Magnificent
Only logged in customers who have purchased this product may leave a review.